Patterson adds another first-team All-Pro honor
2 min read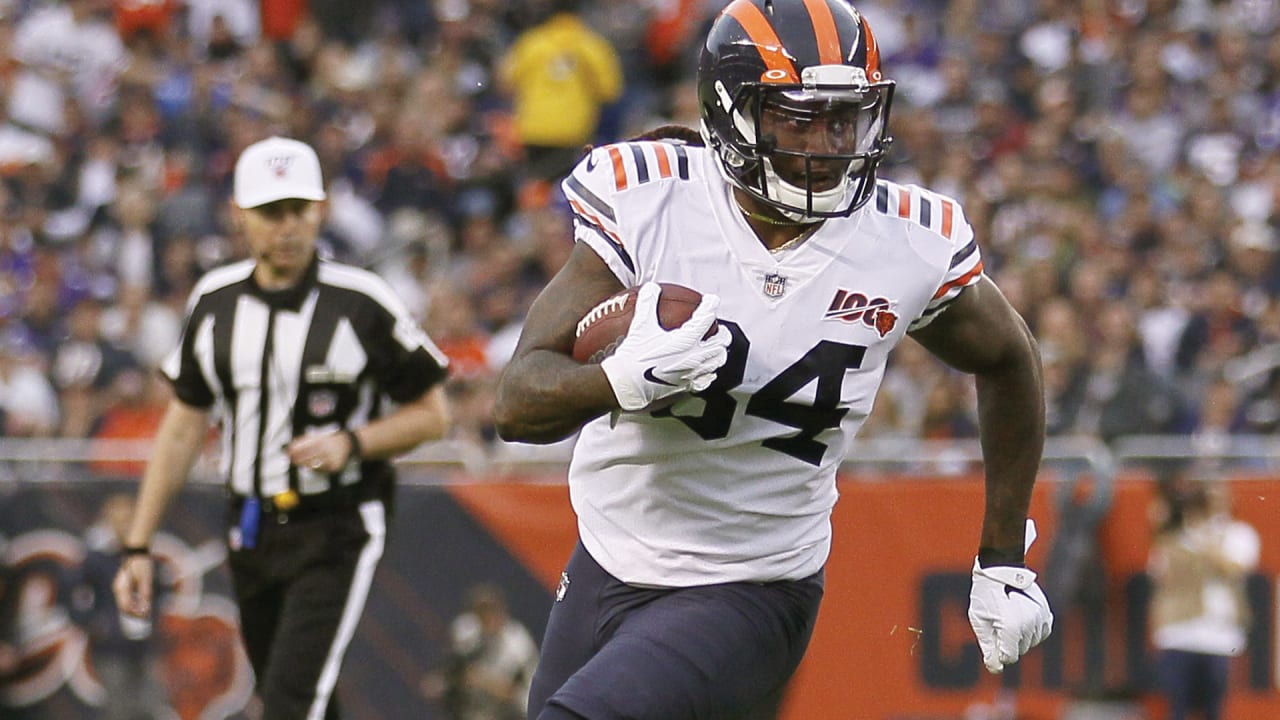 This is the third time in seven NFL seasons that Patterson has been named first-team All-Pro and voted to the Pro Bowl. He was previously honored when he played for the Vikings as a rookie in 2013 and again in 2016. Patterson was also selected second-team All-Pro in 2015 and 2018.
Patterson ranks second in NFL history with a 29.9-yard career average, trailing only Bears Hall of Famer Gale Sayers (30.6). Patterson's seven career kickoff return touchdowns are third on the league's all-time list, one behind co-leaders Josh Cribbs and Leon Washington.
Patterson signed with the Bears in March after spending his first six NFL seasons with the Vikings (2013-16), Raiders (2017) and Patriots (2018), winning the Super Bowl last season with New England.
The 6-2, 238-pounder helped the Bears lead the NFL in kickoff return average (26.6 yards) in 2019 after ranking last in the league (19.1) in 2018.
Patterson was named the NFC special teams player of the month for November. In five games, he averaged 29.4 yards on 10 kickoff returns, highlighted by a 57-yarder on the opening kickoff in a 24-20 win over the Lions on Thanksgiving in Detroit.
Patterson also excelled as a gunner this season, a major factor in his selection as the NFC's special-teams player in the Pro Bowl.
https://www.chicagobears.com/news/patterson-adds-another-first-team-all-pro-honor