Pierce Be Nimble, Pierce Be Quick Part of Revamped…
2 min read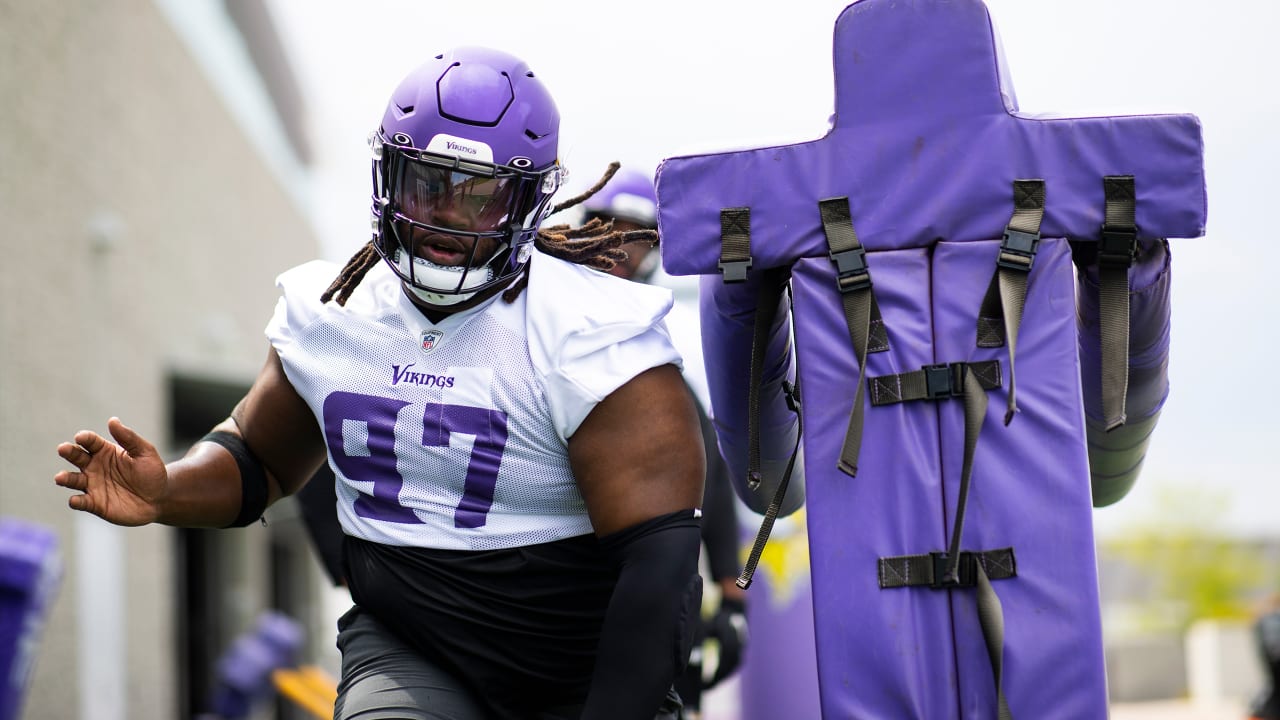 Pierce and Tomlinson effectively beef up a defensive line that struggled in 2020.
According to Pierce, he and Tomlinson playing next to each other provides "a lot of scheme versatility" for the defense.
"We're going to show a lot of different things that we haven't done here in the past. Remains to be seen in which game, but I think we'll surprise some people," Pierce said. "[Dalvin's] a big guy, but he's athletic. He's gotten more sacks than I have, so I'm just learning from him, watching him do 1-on-1 [drills] and that kind of stuff. I think we'll have a really, really good, beneficial teammate-ship, and we'll make a lot of plays."
The pair of interior linemen also have bonded off the field, hitting it off over shared connections and, of course, a mutual affinity for the game.
"He went to high school with some of my Alabama teammates, so we just always talked about stuff like that," Tomlinson said. "We both love football, so it's pretty simple, right?"
Richardson started at the 3-technique position for Minnesota in 2018, but he's embraced the reserve/rotational role during his second stint in Vikings purple. It's tough to complain about joining a group led by Pierce and Tomlinson, and Richardson is looking forward to contributing inside however he can.
He also doesn't view himself as a backup but rather as reinforcement.
"We're all trying to do the same thing," Richardson said. "You don't want to drop off from your 1s to your 2s, especially technique-wise.
"When they call my number, I'll play football," he added. "It's just that simple. It's that time of season for me."
As Pierce looks ahead to tomorrow's game, he admits he'll likely experience some nerves – but he has full confidence the butterflies will settle quickly.
"For me, it'll be more fun than anything," Pierce said. "I'll probably be a little bit more amped throughout the day, since it's a night game, than I normally would. I'm just looking to have fun, execute, make sure I'm being exactly who they brought me here to be on Saturday, and that's where my focus is."
https://www.vikings.com/news/michael-pierce-defensive-tackle-preseason-2021-nfl