Pre-Combine Flight Helps Nate Stanley Make 1st…
2 min read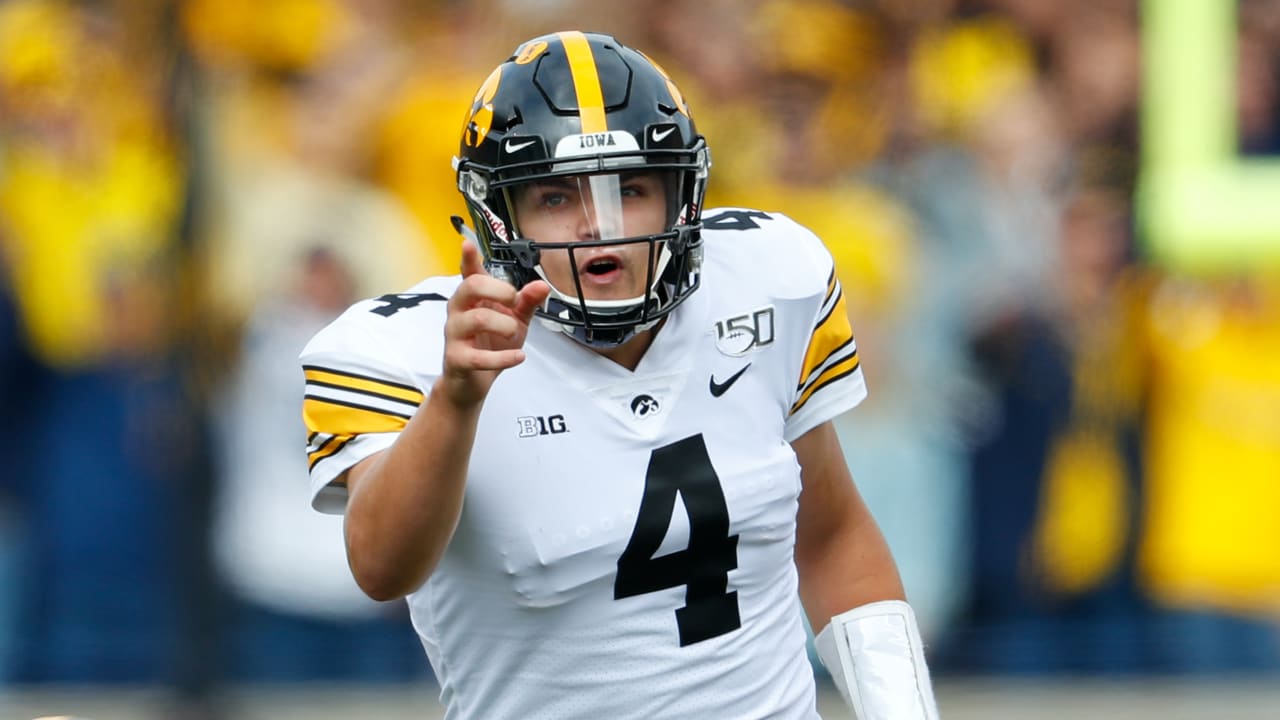 When the Vikings selected quarterback Nate Stanley out of the University of Iowa in the final round of the 2020 NFL Draft, it marked the first time the team selected a quarterback since 2014.
A few reasons for the selection were some wild connections that Vikings Offensive Coordinator Gary Kubiak had with the 6-foot-4 signal-caller for the Hawkeyes.
Stanley was a guest on this week's episode of the Minnesota Vikings Podcast, where he discussed why he believes he was meant to be a Viking.
"I have a pretty cool connection with him," Stanley said. "My freshman year at Iowa, my offensive coordinator and quarterbacks coach was Coach Kubiak's coach in college (Greg Davis). Being there with Coach Davis, and his recruiting me, that was also helpful."
Not only did Stanley have a connection with the Vikings offensive coordinator that dates back decades, but he just so happened to take the same flight as the Vikings staff from Minneapolis to Indianapolis to this year's NFL Scouting Combine.
"On the way to the combine I was on the same flight with the Vikings staff, so I talked to Coach Kubiak. I talked to [quarterbacks coach] Klint Kubiak," Stanley laughed. "It was really cool to just interact with them before everything started getting crazy in Indianapolis and hopefully I gave them a good first impression, which I think I did."
Below are three more topics discussed by Stanley on this week's edition of the podcast:
https://www.vikings.com/news/minnesota-vikings-podcast-episode-49-highlights-pre-combine-flight-helps-nate-st