Predicting the Broncos' offensive and defensive…
3 min read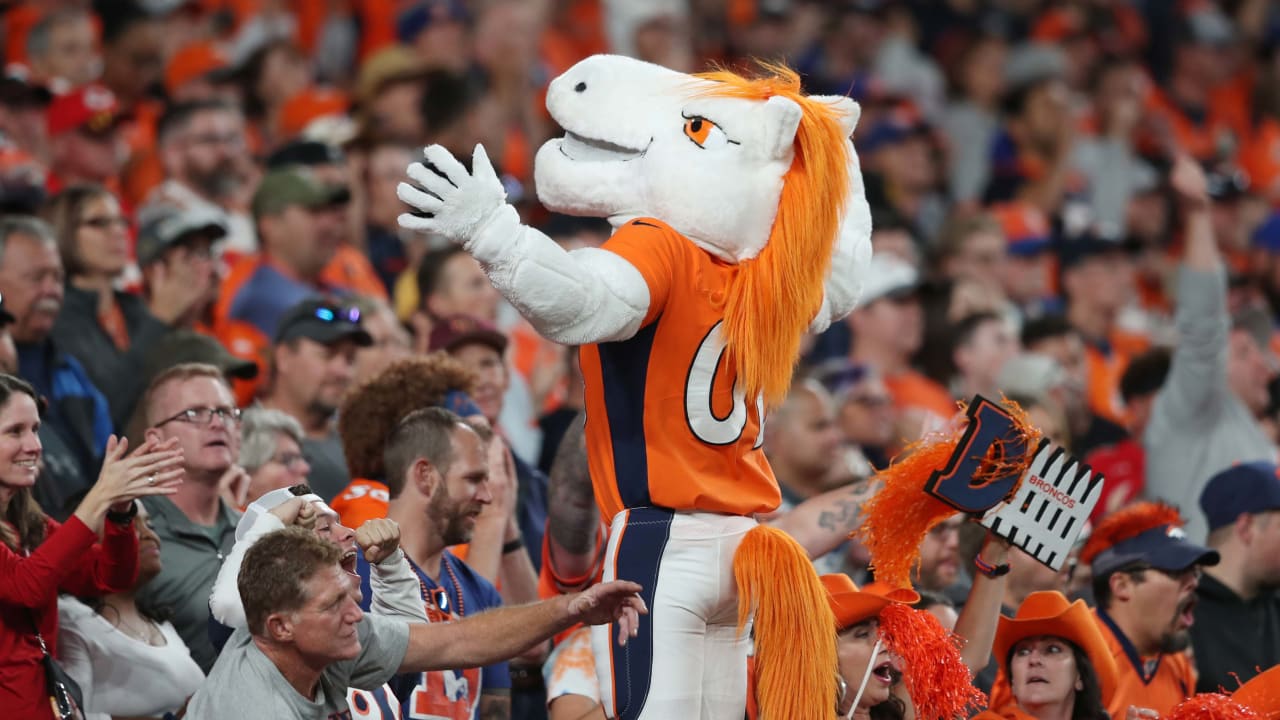 MEDIA PICKS FOR THE BRONCOS' OFFENSIVE PLAYER OF THE YEAR
(Individuals polled: Nicki Jhabvala, The Athletic; Lindsay Jones, The Athletic; Ryan Koenigsberg, DNVR; Brandon Krisztal, KOA; Mike Klis, KUSA; Jeff Legwold, ESPN senior writer; Steve Levy, ESPN/KUSA; Dave Logan, KOA News Radio; Ryan O'Halloran, Denver Post; James Palmer, NFL Network; Troy Renck, KMGH; Peter Schrager, NFL Network; Michael Spencer, CBS Denver)
WR Courtland Sutton: 8 votes
Jhabvala: "Lock would be worthy here too if he's the overall MVP, but Sutton's rise in 2019 may have hinted at an even bigger leap in Year 3. The Broncos' offensive additions this offseason should free him up to collect more deep balls and acrobatic catches."
Jones: "He could have a monster statistical season. He'd need to be in that 90+ catch, 1400-yard range to win this award, while leading the league in those categories."
Klis: "With some help on other side, he could become freed up for a 1,400 yard/10 TD season."
Krisztal: "Courtland already has a Pro Bowl on his resume. He made the big leap from Year 1 to Year 2 that you want to see all young players make, as he built off the positive flashes he showed as a rookie. The truly great players stack great seasons on top of each other, and Sutton wants to be truly great. You can get that sense just talking to him, and you can tell his teammates feed off him as a leader in the locker room and outside of the building. With what the offense will ask him to do, the other weapons that have been added around him, and Drew Lock already showing a confidence in him, it'll be fun to see if Sutton's dedication to his route-running not only pays off, but propels him into the conversation as a top 3-to-5 receiver in the league … and he may already be knocking on that door."
Legwold: "Newly acquired speed all over the formation, a quality 1-1A pairing at running back, and an offense that will look to push the ball down the field more than it did last season (tied for 17th in pass plays of at least 30 yards), should get Sutton in the kinds of matchups he can win."
Logan: "Could be either receiver, but Sutton is a proven commodity."
Spencer: "Lock's success will have a lot to do with his relationship with Courtland Sutton. Sutton took big steps forward from Year 1 to Year 2, and is ready to take another step forward in Year 3. The addition of talented weapons around him will allow him to flourish, and that's why he's my pick for Offensive Player of the Year."
James Palmer also selected Sutton for the award.
WR Jerry Jeudy: 2 votes
Koenigsberg: "The odds-on favorite in this category is likely Courtland Sutton, but I'll take an underdog here in Jeudy. In all my time following the NFL Draft, I've never seen a better route-runner coming out. I believe that ability — combined with his speed — is going to lead to a massive rookie year in Denver for Jeudy."
Peter Schrager also selected Jeudy for the award.
G Graham Glasgow: 1 vote
O'Halloran: "Going off the board here a bit, but why not? He was the Broncos' top free-agent addition and in addition to bringing stability to right guard (Ron Leary couldn't stay on the field), Glasgow's ability and experience will also help right tackle Ja'Wuan James and rookie center Lloyd Cushenberry."
RB Phillip Lindsay: 1 vote
Levy: "While he wont have any many carries, he should have more catches out of the backfield, getting him in space where he is so elusive. No one is more aware of Melvin Gordon's presence than Lindsay, and this competition will push the third-year player to an explosive season finding the end zone more than he did last season."
QB Drew Lock: 1 vote
Renck: "The reason? If this caffeinated offense reaches its potential, it's because Lock is playing well. Given the value of the quarterback position, a good season from Lock is more valuable than a great season from another player."
https://www.denverbroncos.com/news/football-forecast-predicting-the-broncos-offensive-and-defensive-players-of-the-