Preseason Anything But Meaningless To Undrafted…
2 min read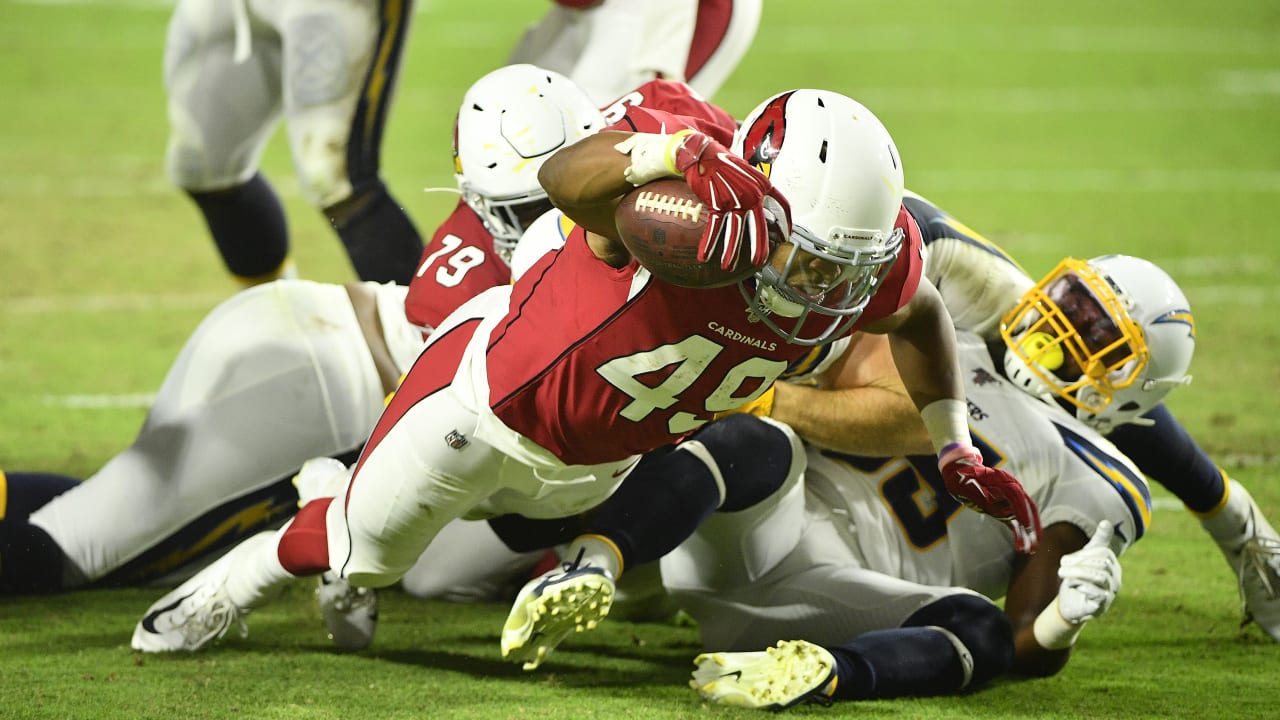 When Hills and Sigler were in college, their football games weren't televised. Thursday's game was beamed into living rooms across the country on NFL Network. That was due to the Kyler Murray effect, and in truth, most casual fans were probably tuned out by the time Hills and Sigler had their moments.
That didn't matter one iota to them.
"This has been my dream since I was a kid," Hills said. "To come out here and be able to score in my first NFL game – preseason or not – it means the world to me."
In the middle of Hills' interview, linebacker Dennis Gardeck – himself a former undrafted free agent – yelled 'Slippery Rock, stand up!' from across the room, and it looked like Hills might start floating on air.
The whole night was a fairytale, beginning with pregame warmups.
"You get out on the field and the fans are cheering you on," Hills said. "Being your first NFL game, the lights are bright. I come from a small school, so we don't have cameras on the field like that. I'm letting it all sink in, like, this is an NFL game. My emotions were up and down. I couldn't wait to show them what I could do."
Hills finished the game with eight carries for 37 yards and the touchdown. Sigler had three tackles and the pick. Try telling them the preseason is meaningless.
"This is something we're fighting for," Sigler said. "It's our livelihood, our job. It's really important to us. Some people go to work day-to-day, and I'm sure there will be a time and a place for me to do that, but I'm going to try to do this as long as I can. Those plays are important to me."
https://www.azcardinals.com/news/preseason-anything-but-meaningless-to-undrafted-rookies