Pro Bowl's Best Quarterback Proves To Be Kyler…
2 min read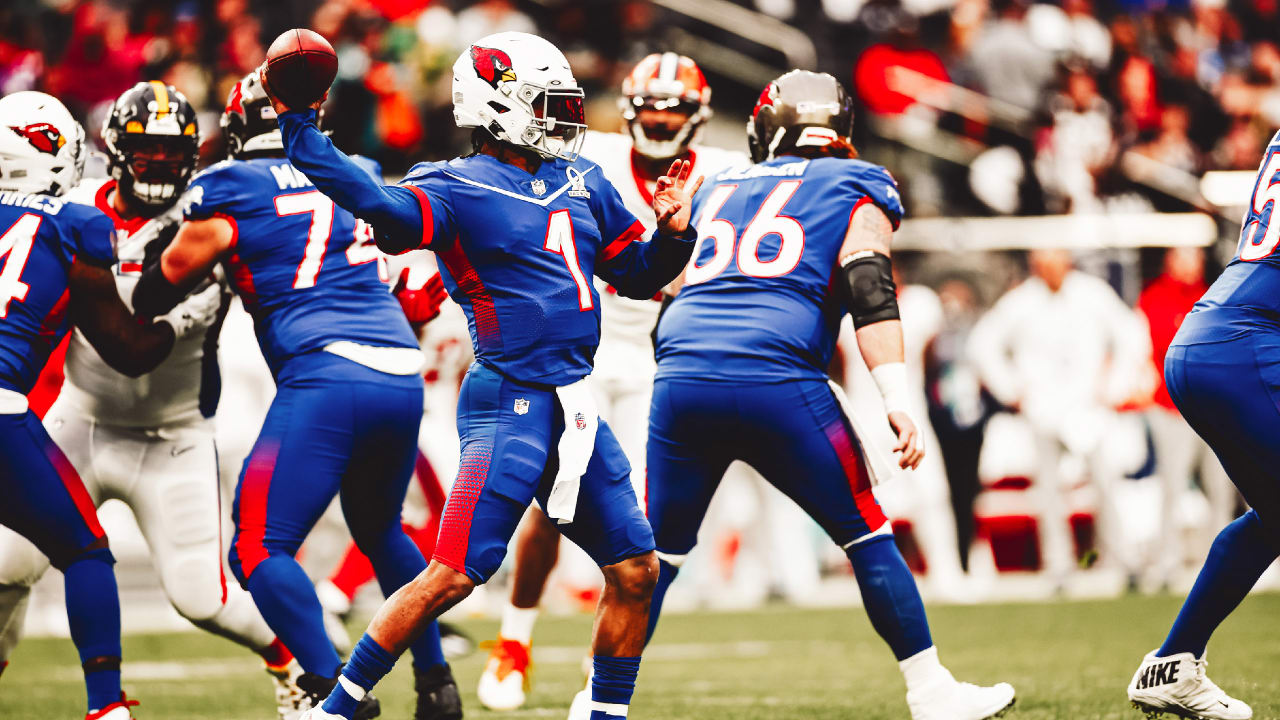 Kyler Murray had been named to his second Pro Bowl this year but donned the NFC colors for the first time since last year's game was virtual-only thanks to Covid.
The Cardinals' QB put up the best statistics of all six Pro Bowl signal-callers, completing 66 percent of his passes for 160 yards, three touchdowns, and a passer rating of 104.0, although the NFC ultimately lost to the AFC, 41-35, Sunday at Allegiant Stadium in Las Vegas.
Cardinals linebacker Chandler Jones had a pass deflection and several pass rushes that almost led to sacks. Running back James Conner had three carries (for three yards) in his second career Pro Bowl appearance, along with two catches for 13 yards. Left tackle D.J. Humphries once again protected his franchise quarterback, and safety Budda Baker provided a deep field presence.
Conner was the only one of the five who did not start for the NFC.
Murray's third touchdown pass late in the game cut the NFC's deficit to six points. The defense needed one stop to help prolong the comeback, but Patriots quarterback Mac Jones connected with Steelers running back Najee Harris on a fourth-and-2 pass to seal the victory.
The AFC notched its fifth consecutive Pro Bowl victory. Though a disappointing finish, Murray overcame a first quarter pick-six and outplayed Seattle's Russell Wilson and Minnesota's Kirk Cousins. The latter two combined for 15-of-27 passing for 143 yards, one touchdown and three interceptions.
https://www.azcardinals.com/news/pro-bowl-s-best-quarterback-proves-to-be-kyler-murray