Questions on targeting wide receivers this…
5 min read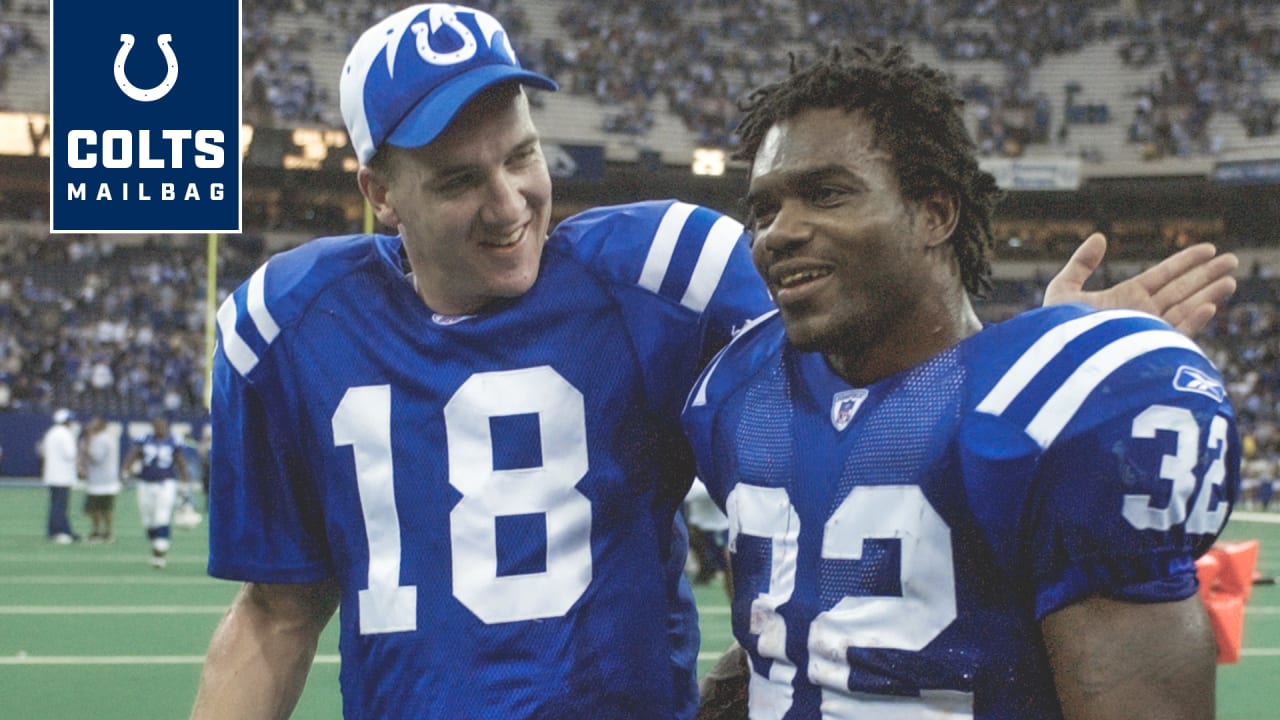 Eric S. (Wabash, Ind.): "With a lot of discussion going towards where the Colts need to change or get better this off-season, what are the two or three position groups that you think will be the strength of this group over the next year or two?"
Walker: If you're talking 2020 and 2021, I believe the Colts are set up really well along the offensive line, at running back and at linebacker. Even if Anthony Castonzo decides not to come back in 2020, four of your five starters along the offensive line are returning. Marlon Mack, Nyheim Hines and Jordan Wilkins are all set to return for sure at running back at least through 2020, and I wouldn't be surprised at all if Mack eventually was signed to a contract extension. And at linebacker, the trio of Darius Leonard, Anthony Walker and Bobby Okereke is back for 2020, and, like Mack, one might believe Walker is possibly in line for a contract extension at some point here in the not-so-distant future.
I'll add this, though: I am also still a believer that the Colts' secondary, both at cornerback and safety, can put things together with just a little bit better communication and execution — and with a little bit more consistent pass rush at times. The cornerback position, particularly, is about as fickle as it gets in the NFL; it really is a game-by-game evaluation. But as a group, I think there's still lots of talent and depth there.
Clayton P. (Somerset, Ky.): "With all the injuries to our offense of play makers did it ever cross your mind to play Hines at slot knowing play making ability?"
Walker: Nyheim Hines, according to Pro Football Focus, played 29 snaps in the slot in 2019, or just fewer than two per game. That ranked him tied for the eighth-most snaps lined up in the slot on the team. He lined up in the slot 43 times as a rookie in 2018. So just looking at those raw numbers, it seems as though, yes, Hines perhaps could've had a few more slot snaps here or there, but that's, of course, without having a detailed knowledge of every single game plan. I think this could be a nice topic to discuss with Frank Reich this offseason, perhaps at the owner's meetings in late-March, where we typically get about an hour to sit down and chat in depth about a ton of different topics like this one.
Ray E. (Beaverton, Ore.): "Love to read the Colts Mailbag – been reading it for years. Long time Colt fan dating back to the Baltimore days with John Unitas. My questions are: since the season is over – who's contracts are over after the 2019 season? Who do you think the colts will look to keep for next year? Who was signed to just one year contracts for 2019 & might be signed again that way? Thanks for this column of keeping all of us Colt fans involved. Ray from Oregon"
Walker: Thanks for reading, Ray! And I've got good news for you: we've already compiled all the Colts pending free agents for 2020 right here. If we're talking the 12 pending unrestricted free agents, a few names that stick out to me as guys that wouldn't surprise me if they returned would be tackle Anthony Castonzo (_if_ he doesn't retire instead), safety Clayton Geathers, wide receiver Chester Rogers and defensive end Jabaal Sheard. That's not to say the others don't stand a chance at returning; I just think some players, maybe more than others, are in a position to try to test the market and see where they stand. It should be interesting to see how this all plays out, for sure.
James H. (Pittsford, N.Y.): "A couple of questions: I am wondering why Cain was let go after hearing for a couple of years what a great prospect he was. What was the problem, if you are able to reveal that? Also, I haven't heard anything about the other young receiver, Fountain. What's with him? Is he still a prospect or have the Colts given up on him, like with Cain, after he had rehabbed his injury?
Finally, I am really wondering about Chad Kelly! There has been so much talk about signing a veteran and/or drafting a QB. I was wondering where Kelly fits into the plan. I know the Colts actavated him from the practice squad so they would not lose him. What's with Kelly? As always, I really appreciate you honest and candid responses. THANKS!"
Walker: It's probably best to just go back to Nov. 9, when the Colts waived Deon Cain, to try to get a proper perspective on why the move was made. At the time the team was 5-3, and in desperate need of some production at the wide receiver position, which had already seen Devin Funchess go on injured reserve Week 1, saw Parris Campbell fracture his hand the previous game against the Pittsburgh Steelers and already knew T.Y. Hilton was going to miss multiple weeks with a calf injury suffered in practice on Oct. 30. Those are your top three wide receivers. At the time, Cain had played in seven games with three starts and had caught just four passes for 52 yards, so in need of some more immediate production, the Colts decided to waive Cain and elevate Marcus Johnson to the active roster from the practice squad. Johnson would go on to play in eight games with six starts the rest of the way, logging 17 receptions for 277 yards and two touchdowns, and taking a little bit of the pressure off Zach Pascal, who had been performing admirably as the team's new de facto No. 1 receiver. Cain would be re-signed to the Colts' practice squad, but he was quickly signed to the Pittsburgh Steelers' active roster, and would, in all, catch nine passes for 124 yards between the Colts and Steelers.
And real quick on Daurice Fountain, just want to make this clear: he suffered a season-ending ankle injury late in training camp, and was on injured reserve the entire season. Because this happened before the start of the regular season, it wouldn't have been possible for the team to explore bringing him back to the active roster, or even back to practice, at any point. Fountain enters this offseason as a pending exclusive rights free agent, so he likely stands a good chance of returning and fighting for a spot once again heading into 2020.
And Chad Kelly heads into the offseason as one of three quarterbacks on the Colts' roster. If recent history is any indication — the Colts have kept four quarterbacks on their 90-man offseason roster the last two years under head coach Frank Reich — Kelly will likely get a shot to win a spot once again throughout this offseason and through training camp and the preseason.
https://www.colts.com/news/mailbag-all-decades-team-wide-receivers-jameis-winston