Ranking former Bears most deserving of HOF
2 min read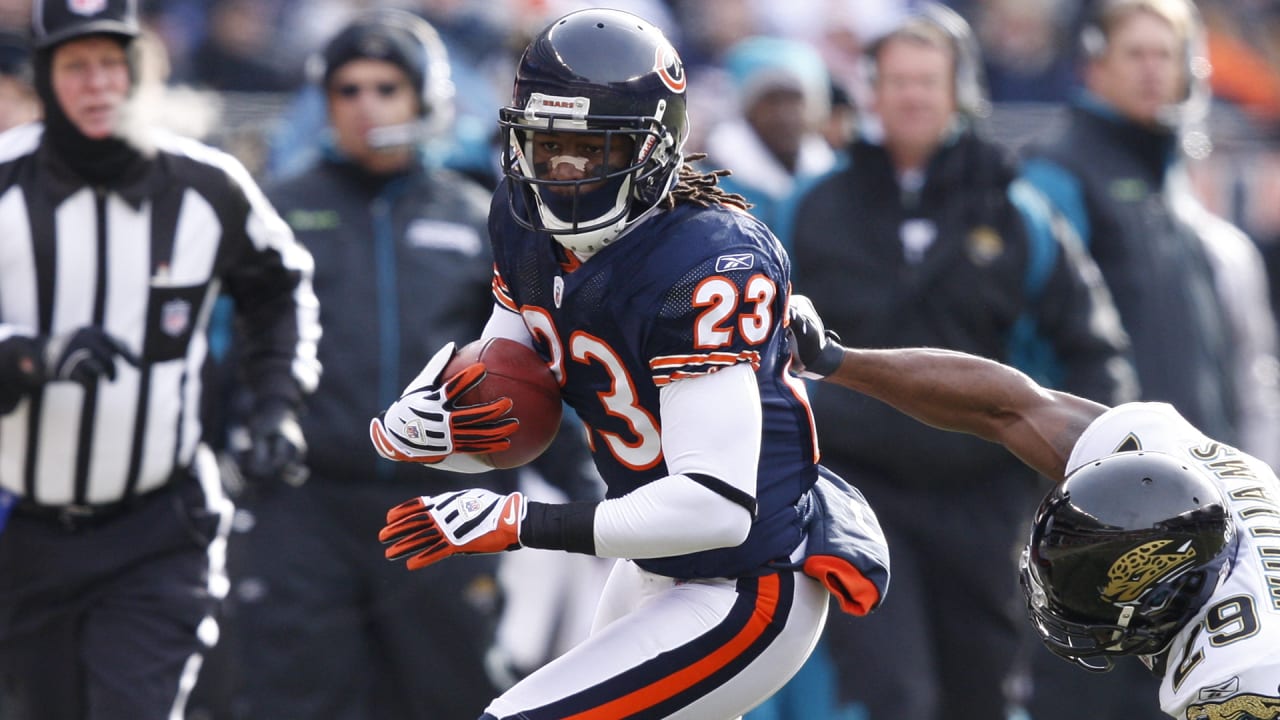 Hester established himself as the most prolific kick returner in NFL history, setting records that may never be broken with 19 kick-return touchdowns, 14 punt-return TDs and 20 return touchdowns, which includes punts, kickoffs, missed field goals, fumbles and interceptions. Hester, who played eight of his 11 NFL seasons with the Bears, set a league record with five kick return touchdowns as a rookie in 2006 and then broke the mark with six in 2007. He is not eligible to be elected to the Hall of Fame until 2022.
Argument against and counter
No player who was primarily a return specialists has ever been inducted into the Hall of Fame. In fact, there are only three specialists enshrined in punter Ray Guy and kickers Jan Stenerud and Morten Andersen. Some voters may have to be convinced that someone who didn't contribute regularly on offense or defense throughout his career deserves to be enshrined in the Hall of Fame.
But Hester is certainly deserving because he simply was the absolute best at what he did in NFL history. He had a huge impact on every game he played in, routinely giving the Bears excellent field position with his long returns or via the short kickoffs that opponents employed in an effort to try to keep the ball out of his hands.
https://www.chicagobears.com/news/ranking-former-bears-most-deserving-of-hof