Revisiting the Broncos' bonds with the Colts in…
2 min read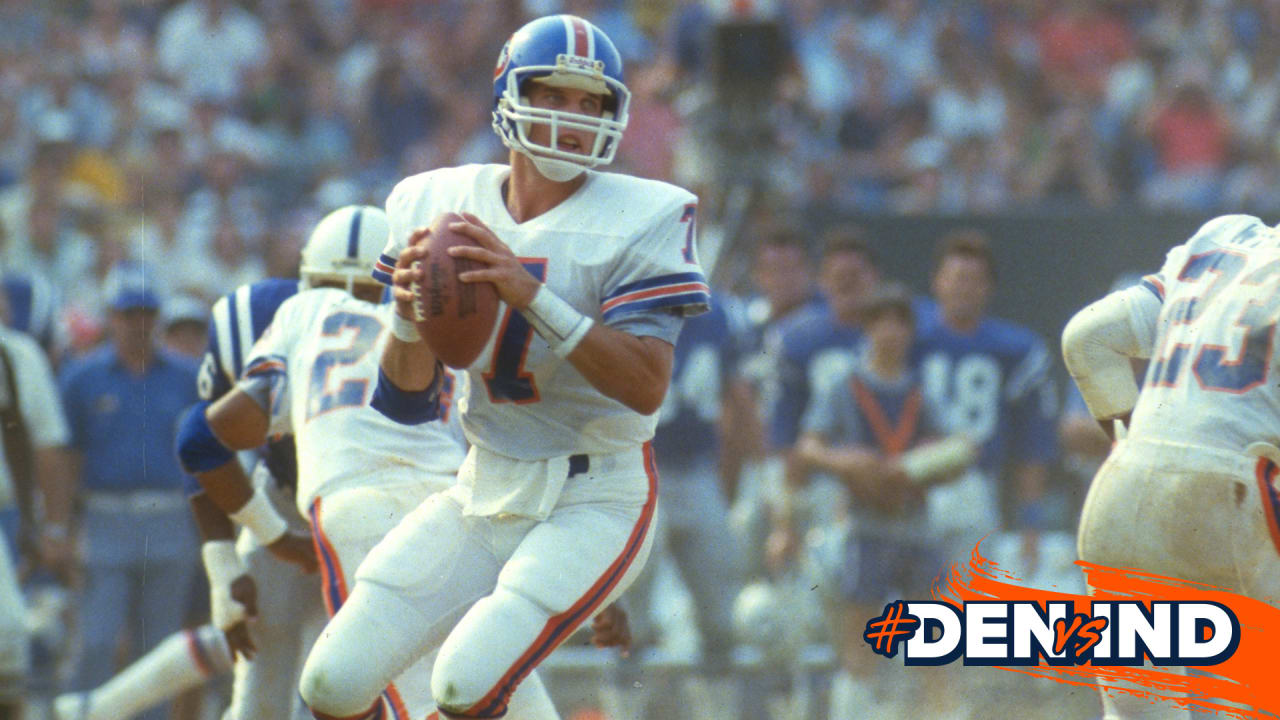 I quickly dispatched the caller, a local radio sportscaster, and went to see Hein.
This was the day before computers and laptops, so everything one typed was on a typewriter and was the very definition of laborious.
He asked how long it would take me to write the enormous statistical release necessary for John Elway, and I said, "It's already done. Mr. Kaiser told me on draft day this moment might come, so I started getting ready then."
The Broncos brain trust met Elway on his private plane at that evening. Hein called me at 8:30 p.m. to say we had a deal, and we had a 10:30 p.m. press conference one week after the draft to announced our trade with the Colts, certainly the greatest trade in Denver Broncos history.
Of course, everyone knows how the story wound up, but one of the great elements of Elway's career was his fourth-quarter comebacks, a statistical category that I personally created, checking with every team and on every quarterback to tally their totals.
But our Colts connection continued with his comeback history as well, as Elway's very first one was against the then-Baltimore Colts.
It was on Dec. 11, 1983 at Mile High Stadium, and the Colts had built up a 19-0 advantage heading into the fourth quarter.
The rookie superstar threw three fourth-quarter touchdown passes to lead the Broncos not just to a comeback win, but to a playoff-clinching victory.
That was just Denver's fourth playoff appearance, but Elway's first, and if we now are all spoiled by our great postseason history, Broncos Country can thank John Elway for his enormous and at times seemingly single-handed role in creating that history.
By the way, Mr. Irsay disliked the owner's booth at old Mile High due to the tightness of the quarters, so he watched that game, as he so often did in Denver, literally sitting on a step (really, on a step) in our public address booth with our great P.A. man Alan Cass and his spotter, Karl Eggert.
My personal memories of John Elway, his acquisition, and of Mr. Irsay and his Colts just lead one to another, and the composite of them is for another place and time.
Denver's rivalry with the Colts is rekindled in Indianapolis again this week.
But if one is writing or telling a history of the Broncos, it cannot be done without significant mention of Denver's relationship with the Colts and John Elway.
https://www.denverbroncos.com/news/way-back-wednesday-revisiting-the-broncos-bonds-with-the-colts-in-1983