Rodney Hudson At Center Of Offensive Communication
3 min read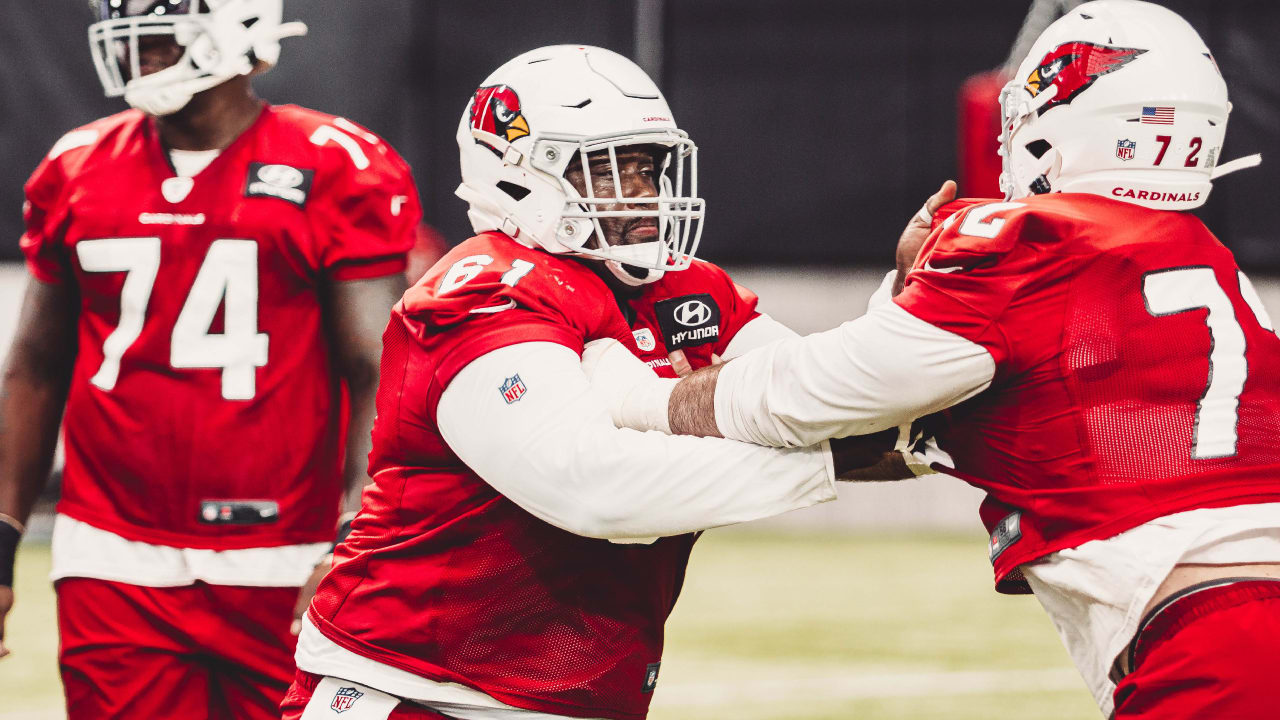 "Steve did a good job behind the scenes to make things happen," coach Kliff Kingsbury said. "We did not expect him to become available and when he was, we were thrilled. With his experience, with a young quarterback, to have a veteran center to have played the games he's played, and at the level he played at, we thought it was a home run for us."
Hudson didn't get a chance to reach the open market that perhaps he first expected. The fact the Raiders wanted to move on from one of the best at his position in the league was a shock, although now "that's not even occupying real estate in my mind," Hudson said.
Cole was traded. Gaillard released. Max Garcia is the backup to Hudson, and Kugler has the upgrade he sought.
"He's a football junkie, he's always asking millions of questions, he always wants to watch extra film he always wants to have the right answer on everything," Kugler said. "He fits right in in the room. He's an ultra-competitor. To have a guy that caliber at the center position, with Kyler behind him, I think it's really going to be a next step for our team."
It starts with that communication, of course. How does Hudson see himself making an impact on the offense everyone expects? "Constant communication daily," he said. How did he deal with missing some early training camp while in Covid protocol? "I was able to communicate, it just wasn't in person." What is the best way to build a relationship with Kyler Murray? "The more we can be around each other and communicate, it'll just keep growing."
Hudson, 32, has only missed one game in the past five seasons. He's only allowed three sacks total the past six seasons. He is also fundamentally sound, committing just one penalty last season – an area the Cardinals desperately want to improve upon as a unit. Cole, the 2020 starter, had five penalties by himself.
"We struggled in that area last year and he's a leader in that room," Kingsbury said. "For a guy that sets the example with the way he plays, the way he studies the game and the way he doesn't get penalties, it's a big deal."
The Cardinals are hoping Hudson can be the calming anchor – for the line, for Murray, for the offense – but the center isn't making assumptions. His experience doesn't mean film study is unimportant, he said. After that, well, you can guess how Hudson wants it to go.
"You have to talk about it, first with the coaches and then with the players," He said. "Communicate with each other, and execute it from there."
https://www.azcardinals.com/news/rodney-hudson-at-center-of-offensive-communication