Rookie Lloyd Cushenberry III not feeling pressure…
4 min read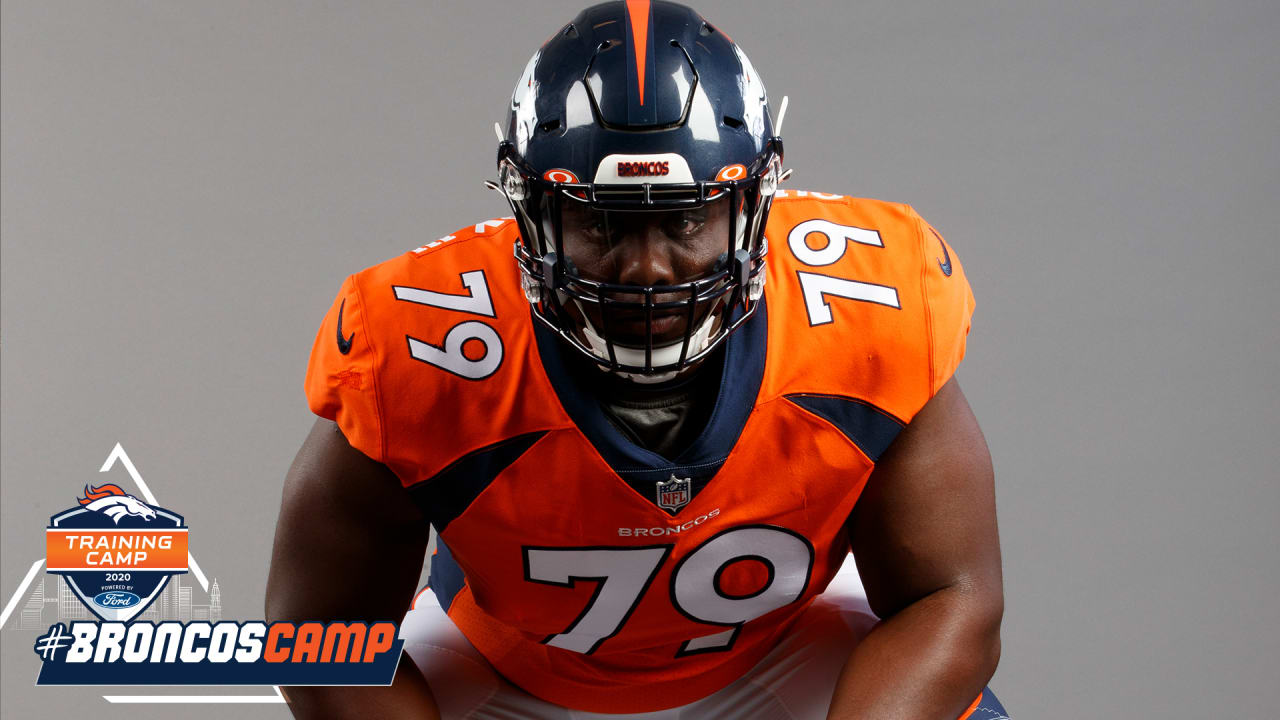 Cushenberry said that's helped to make the jump from the classroom to the field a "smooth transition." While practices will get more physical when the Broncos put pads on shortly, Cushenberry thinks the current on-field work should help prepare him for those practices against players like Jurrell Casey.
"Everything's been going good so far," Cushenberry said. "Just moving forward, my main focus is putting it all together when we start going full speed and you've got defensive guys coming at you and things are moving around faster. That's my main focus … just to continue to get better in this phase and be prepared for the next phase when we actually get on the field and get some pads on."
As Cushenberry aims to prove he deserves the Broncos' starting job, left guard Dalton Risner has served as a valuable resource. The 2019 second-round pick has plenty of ground to stand on, as he started all 16 games at left guard last season and was named to the Pro Football Writers of America's All-Rookie Team.
"He's just telling me really just off the field, there's a lot of things rookies have to do," Cushenberry said. "Just get through it. It's part of the NFL culture. Just keep a positive mindset. Another thing as far on the field, he's just said, 'Don't pay attention to the depth chart. It's basically etched in sand. It can change daily. You've just got to keep working and block out the noise and continue to get better.'"
During Offensive Coordinator Pat Shurmur's media availability session in June, he said the young lineman had "really impressed" the team's coaches, but he didn't know how likely it would be for him to start.
"Number one, he's been doing an outstanding job," Shurmur said. "He's very smart. He's very intuitive. You can tell talking to a player — you can see why he plays center because obviously they handle a lot mentally up front. He did a great job last year at LSU. He's really impressed us with how smart he is and his football awareness. That's the starting point. I can't tell you how hard it's going to be for him to start. This is a unique year. The only thing I would compare this to obviously was the lockout year where in that year, we didn't even have the virtual stuff so a lot of us were meeting our players for the very first time if you were a new staff. He's impressed us. We feel like we've got to see him. We've got to see him compete. We've got to see him work. Once they get out there and start doing it, we'll see how quickly he can master it."
If Cushenberry can translate what he's learned in virtual Zoom meetings with Shurmur and Offensive Line Coach Mike Munchak — whom he called "great teachers" — he should have a decent chance to join the Broncos' improved offensive line. And if Cushenberry earns that starting spot, he'll join quarterback Drew Lock for a partnership that could last quite a while. In their limited interactions, Lock has impressed Cushenberry with his attitude and demeanor.
"Drew's a great guy from what I've seen so far," Cushenberry said. "He reminds me a lot of my guy Joe in college. They have that same personality, that confidence. When they walk in the room, people just gravitate to them. We've been around each other a little bit. So far, he's been a great guy, a great leader. I'm sure he's the guy to lead this team."
Cushenberry's guy Joe would be first-overall pick Joe Burrow, and the two found tremendous success in Baton Rouge as they went undefeated and won the national championship in their final season together at LSU.
Perhaps someday, Cushenberry and Lock will celebrate their own title. For now, though, Cushenberry is concentrating on the minute details of his first training camp.
"It's been great just to finally get in here and start to get things rolling," Cushenberry said. "It feels good to walk around the facility and see all the greats along the walls and [the] Super Bowl championships. [We're focused on] getting some of those in the future."
https://www.denverbroncos.com/news/rookie-lloyd-cushenberry-iii-not-feeling-pressure-as-he-fights-for-starting-cent