Roquan Smith hosts camp, has HS number retired
2 min read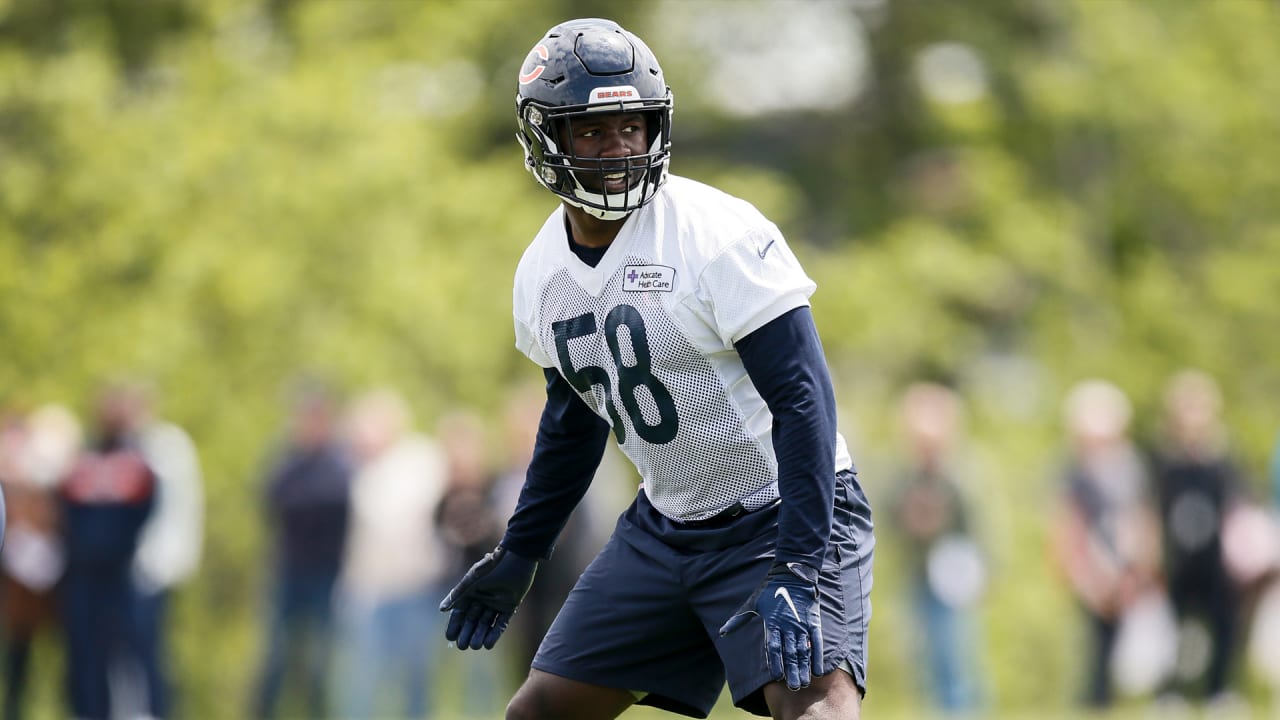 Smith awarded $10,000 in scholarship money to college-bound students who attended his camp, a gesture he intends to make again next year.
In addition to the camp, Smith has also given back by providing Thanksgiving meals to families and Christmas gifts such as remote control cars and dolls to 100 children. He also donated hundreds of protective masks during the pandemic.
Smith relishes being viewed as a role model, especially when he remembers how he felt the first time he met an NFL player. That individual was defensive end Ervin Baldwin, a Macon County native who had been selected in the seventh round of the 2008 NFL Draft—ironically—by the Bears.
"When I was in fifth grade, he came to speak to us at the elementary school in front of the stage," Smith said. "I'll never forget that because I was such a young kid. I was like, 'Man, this guy's from the same town I'm from. I want to be in the NFL,' and seeing him do that [provided hope]. I remember everybody getting a piece of paper and getting his autograph. It was crazy."
Smith intends to host a football camp in Macon County every summer for the foreseeable future.
"I plan to do this every year I can while I'm playing because it makes such a positive impact on the community and the kids," he said. "Hearing what some of the parents had to say and some of the kids about how much they look forward to me coming down there, it makes your heart smile just knowing the type of impact I have on people."
https://www.chicagobears.com/news/roquan-smith-hosts-camp-has-hs-number-retired