Rudolph & Tight Ends Impress in 1-on-1 Drills
1 min read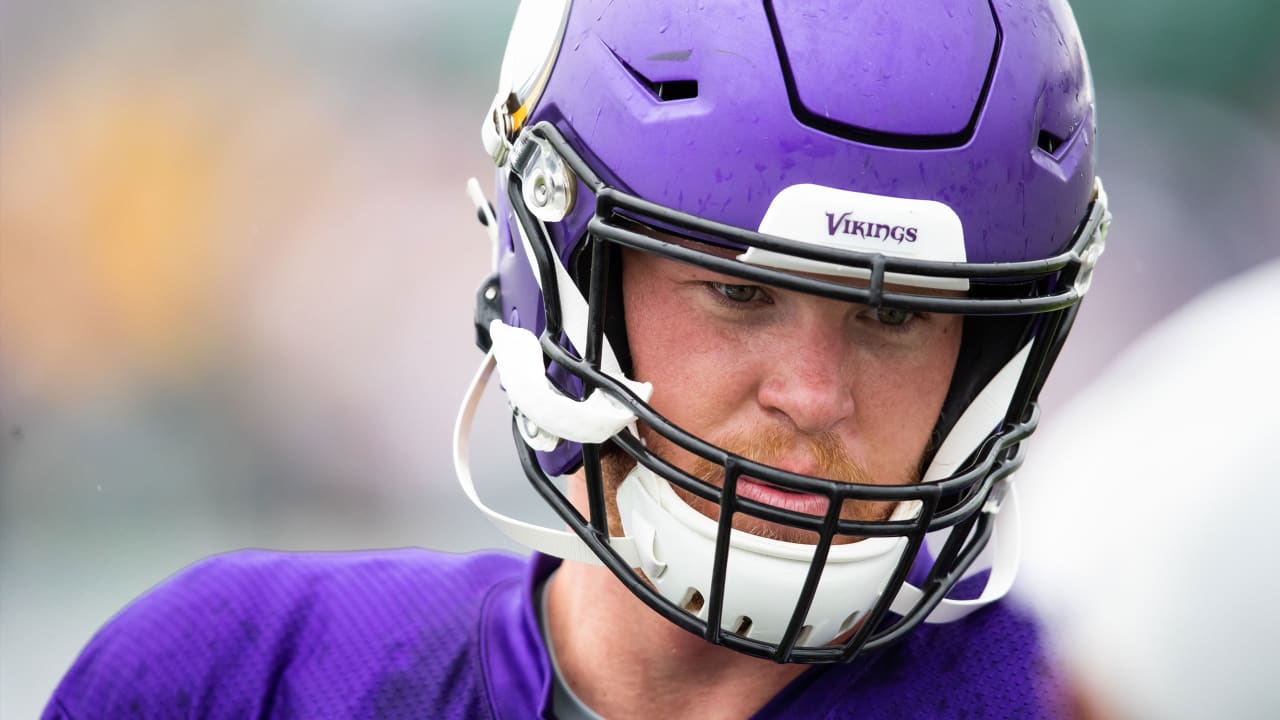 It remains to be seen if any veteran players will be held out Friday night against the Saints. Vikings Head Coach Mike Zimmer said Wednesday morning he planned on holding out "one or two" players.
That didn't stop a handful of Vikings veterans, especially tight end Kyle Rudolph and linebacker Eric Kendricks, from putting in a solid day's work in 1-on-1 drills.
The Vikings used an early portion of Wednesday's practice to have running backs and tight ends run routes against linebackers in pass coverage.
Rudolph made the catch of the session, using his right hand to corral a pass as he headed up the right seam against Eric Wilson. Rudolph also snuck past Anthony Barr earlier in the session on a nice route.
Rookie tight ends Irv Smith, Jr., and Brandon Dillon also impressed. Smith showed off his agility on a pair of routes, and Dillon drew a flag on his first attempt.
Kendricks showed off his coverage skills by forcing an incompletion intended for Dalvin Cook, one of the few misfires on the afternoon.
https://www.vikings.com/news/3-observations-rudolph-tight-ends-impress-in-1-on-1-drills