Rudolph, Vikings Have Shifted Full Focus to 49ers
2 min read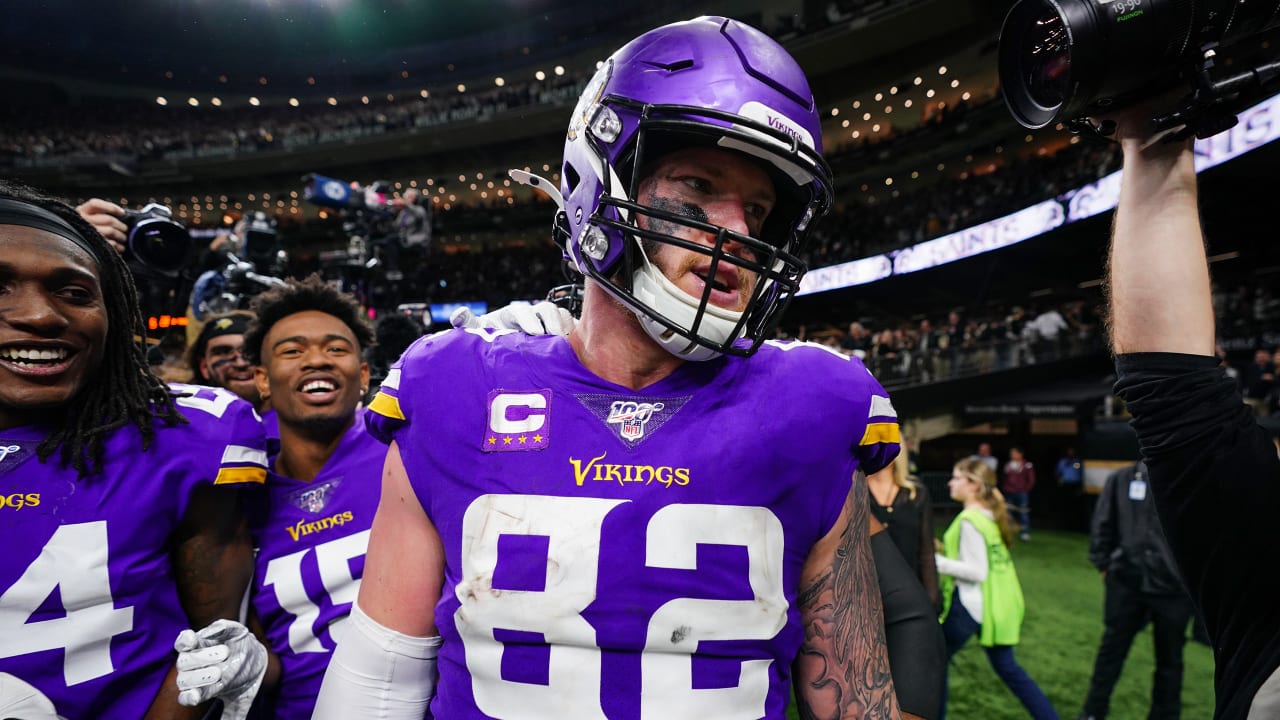 Bailey praises Vikings ST operation
For nearly the entirety of training camp, the Vikings kept five specialists on their roster with some sort of combination of kickers, punters and long snappers.
That group was pared to two for the regular season with kicker Dan Bailey and long snapper Austin Cutting, while punter Britton Colquitt joined the team in the week before the regular season.
As the Vikings get ready for Saturday's Divisional round playoff game against the 49ers, it's safe to say the trio has developed a bond in recent months.
"I think it's been great. We did a lot of experimenting and stuff in training camp by moving guys around and trying different things," Bailey said. "But the crew and group of guys I ended up with, I couldn't ask for anything more. They're both pros on every level and make my job easy.
"It's been fun, just a really fun year working with those guys. Anytime you're having success, that makes it fun," Bailey added. "We've come a long way since training camp, and I'm just happy to be a part of it."
Bailey hit a pair of field goals and two extra points Sunday against the Saints. Including the regular season, Bailey has now made 29 of 31 field goals (93.5 percent), along with 42 of 46 extra points.
Colquitt, meanwhile, averaged 49.7 yards on six punts Sunday, including a long of 57, but did record a touchback after not having one in the regular season.
Zimmer said he just lets the specialists be, but he did note that the Vikings will be outdoors on Saturday. Bailey, for what it's worth was 11 of 12 on field goals outdoors in 2019.
"Both our punter and kicker have done really well. But each situation's different," Zimmer said Wednesday. "We were fortunate we were in a dome last week – we didn't have to worry about the wind or anything like that.
"This week could be different – we're going to be outside, and the field conditions might change," Zimmer added. "But I have a lot of confidence in those two guys."
https://www.vikings.com/news/notebook-kyle-rudolph-vikings-have-shifted-full-focus-to-49ers