Second-Year Leap Could Push Kyler Murray To Elite…
2 min read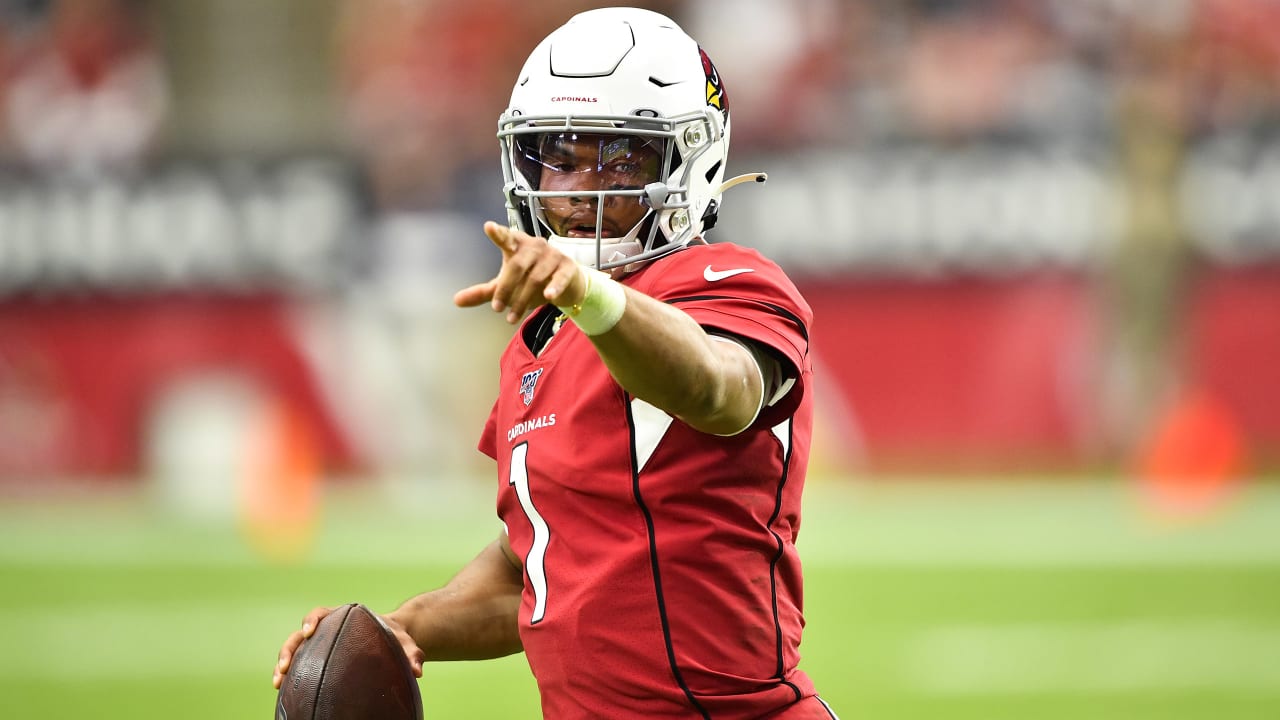 Rams coach Sean McVay watched his own quarterback, Jared Goff, make significant strides from year one to two, and outlined how Murray can follow the same path.
"Athletically and from a physically-gifted standpoint, there are no limitations that he has," McVay said. "I think repetition is the mother of learning, so the more experience that he's able to gain, the more opportunities he has to run some of their core plays versus a variety of looks, the faster he can play, the more the game starts to slow down. … More than anything, it's just experience, because he has done a lot of really good things he can build on."
Even though Russell Wilson's numbers were fantastic as both a rookie and as a second-year player, Pete Carroll saw improvement in his quarterback from that first season to the next. The Seahawks coach believes a player settles in after the whirlwind of a rookie year.
"There's just so many things happening for the first time for them that they have to deal with," Carroll said. "That's all behind them, and so they have a whole different outlook. The game slows down considerably, probably more so than any other jump year."
Kingsbury had a sitdown conversation with Murray at the end of 2019, going over the freshly-finished season and mapping out a plan moving forward. He believes his young quarterback can make strides in preparation and leadership heading into his second year.
"The skillset is phenomenal," Kingsbury said. "You can see that every week he plays. It's just consistency in all those other things off the field that really make the great ones the great players they are."
As an NFC West foe, McVay will face Murray twice a year for the foreseeable future, so any praise is a double-edged sword. Even so, McVay trusts his eyes, which tell him Murray has a path to stardom.
"He has all the things you're looking for, and it's not good for the teams in the division," McVay said. "I'm a fan of the game, so I respect it, but I'm not looking forward to playing against him."
https://www.azcardinals.com/news/second-year-leap-could-push-kyler-murray-to-elite-status