Signs of Johnson's Progress, Depth at Slot Corner
2 min read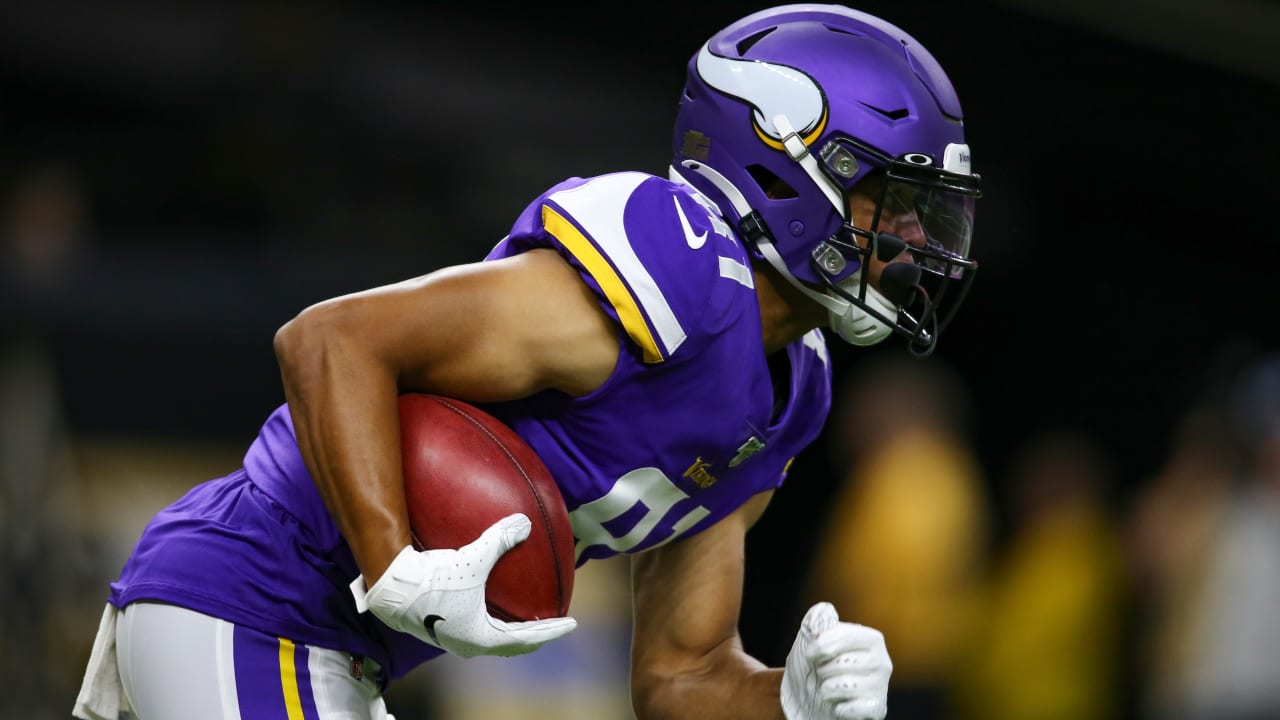 "There's a huge emphasis on [route] depth and things like that," Johnson said. "We talk about it every day in meetings, 'a yard short on this route,' or things like that. We focus a lot on details. I think that's what Coach [Mike] Zimmer talked about after this last game, not huge mistakes that you guys or the fans saw, but the little things, especially in that first half."
Over the course of camp, Johnson has tried to emphasize being in the right place at the right time, whether it's before the snap or during the play.
That doesn't mean there still won't be a hiccup or two along the way.
Johnson owned up to running a wrong route early in Saturday's game against the Cardinals, which led to a correction session with Kirk Cousins.
"Honestly, it was a lot more relaxed than I expected it to be, because Kirk can be a little upset sometimes, which is normal," Johnson said. "It doesn't matter whether I'm a rookie or a 10-year vet; he expects guys to be in the right place at the right time, and when they're not, it's unfortunate. I think he handled it well with me."
Johnson bounced back, however, to lead the Vikings with three receptions and 52 yards, highlighted by a spin move that helped on a gain of 22 on a pass from Kyle Sloter.
"A quarterback's biggest thing is trust, and they need to trust that I'm going to be in the right position at all times," Johnson said. "I think that's what I've done."
Analytics site Pro Football Focus has taken notice of Johnson's work through three games, issuing a grade of 80.8 to the Colorado State product. The grade is 19th overall among all rookies and the second-highest issued to a receiver behind Rams undrafted rookie Nsimba Walker.
PFF's Anthony Thrash wrote:
Johnson has been lights out on every catch he has made so far this preseason. Out of his six total targets, five of them have had a step or more of separation and four went down as an explosive play. Not to mention, Johnson has also generated a perfect passer rating on his targets and collected 8.2 yards after the catch per reception.
https://www.vikings.com/news/notebook-vikings-bisi-johnson-progress-depth-slot-corner