Smith plans to play Sunday versus Raiders
2 min read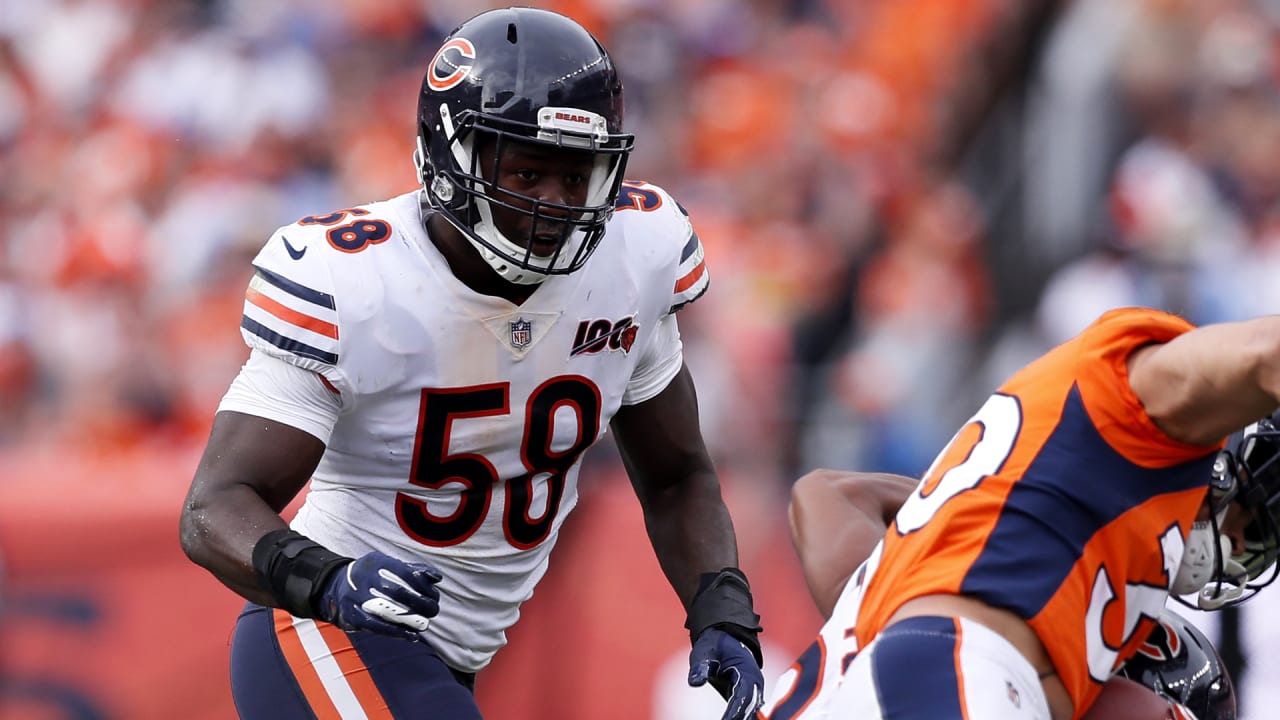 "I will play this week," Smith said. "I'm good. It was personal. It's behind me. I'm just looking forward to getting better today out at practice and going back to work with my guys."
Smith expressed gratitude for the support he's received throughout Halas Hall.
"It's been big-time from the guys upstairs and down here in the locker room as well," he said. "It's definitely been felt, and I appreciate all the true support."
With the culture and family atmosphere that coach Matt Nagy has helped create with the Bears, it's no surprise that Smith has received so much support.
"He's a brother," said defensive coordinator Chuck Pagano. "He's a family member. This is personal. Everybody has everybody's back here from the top down."
Smith rejoins a defense that dominated the Vikings last Sunday at Soldier Field. The unit didn't allow any points for the game's first 57 minutes, generated six sacks and two takeaways and held NFL leading rusher Dalvin Cook to just 35 yards on 14 carries. 
"We kind of expect that, knowing the type of guys that we have, the brotherhood we've built here," Smith said. "So it didn't surprise me one bit. I expected that, to be honest.
"When one brother is down, others just step up and do their jobs. That was huge. I've got a lot of respect for those guys. I'm excited to have those guys as my teammates."
Smith made an immediate impact when he joined the Bears last season. Appearing in all 16 games with 15 starts, he recorded 122 tackles, two shy of Hall of Famer Brian Urlacher's team rookie record. Smith also registered five sacks, eight tackles-for-loss, one interception and five pass breakups.
After a full offseason with the team, the Georgia product picked up this year where he left off in 2018, compiling 24 tackles and one tackle-for-loss in the Bears' first three games. Smith is eager to add to those totals Sunday in London following his one-week hiatus. 
"I'm excited to be over there with my guys and get back on the field," Smith said. "It's just ball at the end of the day, and it's just getting back out there with my brothers. I'm looking forward to it, and it will be another great opportunity for us, to travel overseas."
https://www.chicagobears.com/news/smith-plans-to-play-sunday-versus-raiders