Sowell fully committed to position switch
3 min read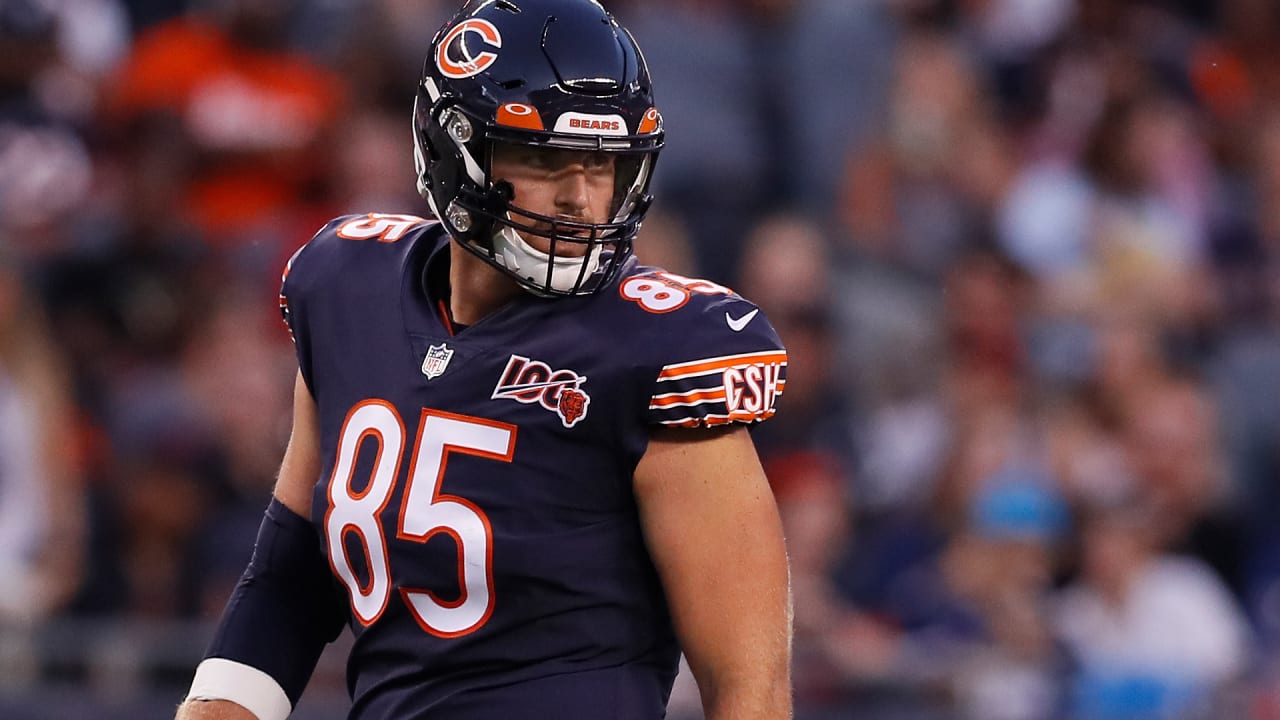 Last season Sowell was listed as a tackle but often lined up like a tight end as an eligible receiver. He even scored the only touchdown in a 15-6 win over the Los Angeles Rams on a 2-yard reception from Mitchell Trubisky.
When the decision to switch him to tight end permanently was made during the offseason, Sowell enthusiastically accepted the challenge. He spent the five weeks players are off before training camp back home in Mississippi, working out like he was Rocky Balboa preparing to fight Apollo Creed. 
"I knew that I was going to be transitioning over, so I wanted to really impress [the Bears]," Sowell said. "I worked out twice a day and ran a lot. It was like 100 degrees down in Mississippi. I attacked it like I was in some kind of boot camp. I really got after it. I didn't skip a day." 
Sowell also dramatically altered his diet, which helped him drop from 310 to 275 pounds.
"I changed that up a lot," he said. "I went probably two-and-a-half months without eating anything that I thought was unhealthy for me. I ate as perfect as a human can eat and [the weight] came off pretty quickly once I did that, mixed with all the running and the heat down there."
Offensive coordinator Mark Helfrich likes Sowell's new look.
"Brad has done a nice job of coming in in different shape and really has committed himself to that role," Helfrich said earlier in training camp. "He has had a great attitude and has done everything we've asked him."
It's one thing to look good; it's another to perform well on the field—and Nagy has been impressed with what he's seen from Sowell so far this summer.
"Transitioning from tackle to tight end, Bradley has done a good job," Nagy said the first week of August. "He's probably doing a little bit better than what I imagined.
"I was not concerned at all about him getting down to the weight that he wanted to get down to. I knew that he'd work hard. Any time Bradley Sowell says he didn't play a round of golf in five weeks, he's working hard. So I knew that and you can see it; he's thinner. He kept his strength and the kid wants it more than anybody."
There's never been a question about Sowell's drive or work ethic. When he wants to accomplish something, the 30-year-old doesn't let anything stop him. He entered the NFL as an undrafted free agent and has appeared in 100 games with 24 starts over five seasons with the Colts (2012), Cardinals (2013-15), Seahawks (2016) and Bears.
Sowell hasn't played tight end since he was a freshman at the University of Mississippi. But he isn't concerned that he's making a risky career move because the Bears feel he's better off at the new position and he's fully committed to his new role.
"There's a lot of little stuff to work on, but I think one thing [coaches] appreciate about me is I show up every day and I give my absolute best effort," Sowell said. "I think they notice that, 'Hey, man, this guy is literally relentless out there. No matter what he does, he's going to find a way to correct it.' And I think that's really been the story of my career. I'm a super average guy who just works extremely hard and tries to impress in that manner."
https://www.chicagobears.com/news/sowell-fully-committed-to-position-switch