Special teams stars see Devin Hester as Hall of…
3 min read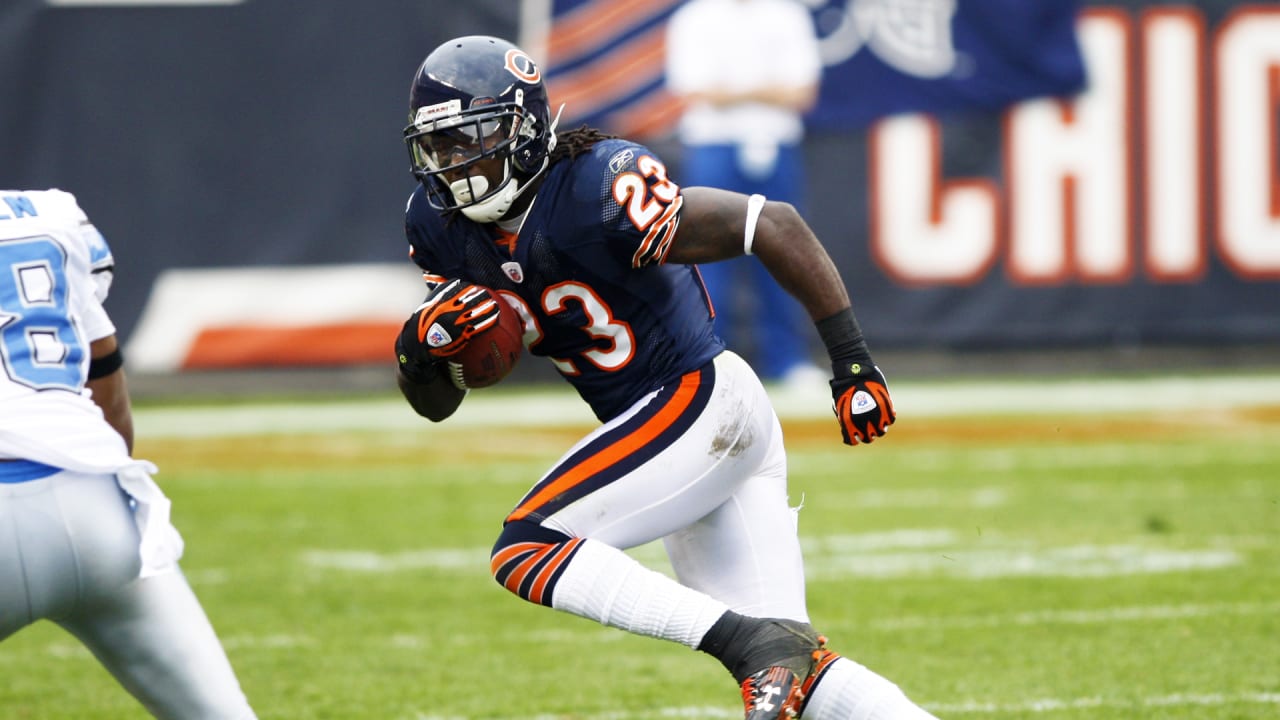 Selected by the Bears in the second round of the 2006 draft out of Miami, Hester was voted to three Pro Bowls, won 13 special teams player of the week awards and was named to the NFL's All-Decade Team for the 2000s by the Associated Press and ESPN. He will be eligible to be enshrined in Canton in 2022.
"Do I think Devin Hester is a Hall of Famer? Without question," said the Patriots' Matthew Slater, who is making his eighth Pro Bowl appearance. "He changed the game. We have never seen a player in this league do the things that he did, and to me that's what it means to be a Hall of Famer. When you think about return men, the first name that comes to mind is Devin Hester. If there was ever a guy as a returner to be in the Hall of Fame, it's him without question."
Hester would become the first return specialist inducted into the Hall of Fame. There are only three specialists enshrined in punter Ray Guy and kickers Jan Stenerud and Morten Andersen.
Hester made an immediate impact as a Bears rookie in 2006, setting an NFL single-season record with five kick return touchdowns and then eclipsing the mark with six TDs in 2007.
During Hester's magical rookie season, he returned a punt 84 yards for a touchdown in a 26-0 win over the Packers in his first NFL game; lifted the Bears to stunning 24-23 comeback victory over the Cardinals with a late 83-yard punt return TD; and set a single-game franchise record with 225 kickoff return yards in a win over the Rams, including TDs of 94 and 96 yards.
Hester then capped the year by becoming the first player in NFL history to return the opening kickoff of a Super Bowl for a touchdown, dashing 92 yards in an eventual loss to the Colts.
Hester returned three punts for scores in 2010, two punts and one kickoff for TDs in 2011 and one punt for a touchdown in 2013. He remains the Bears' all-time leader in punt return yards (3,241), kickoff return yards (5,504), total kick return yards (8,745), punt returns (264) and kickoff returns (222).
"I'm not a [Hall of Fame] voter," Slater said. "I'm not a guy who lobbies for Pro Bowls or lobbies for any of that stuff. But when it comes to the kicking game, there are two guys that I feel belong in there and that's [former Bills star] Steve Tasker and Devin Hester. Whether or not they ever get their opportunity, I don't know. But they're already Hall of Famers in my book.
"Guys like Devin Hester are the reason I have a job because you've got to hire guys to try to stop that guy. I hope he gets a chance to get in there. I'm a huge fan. He's a Hall of Famer, no question."
https://www.chicagobears.com/news/special-teams-stars-see-hester-as-hall-of-famer