Stats That Stood Out: Vikings-Lions in Week 9
2 min read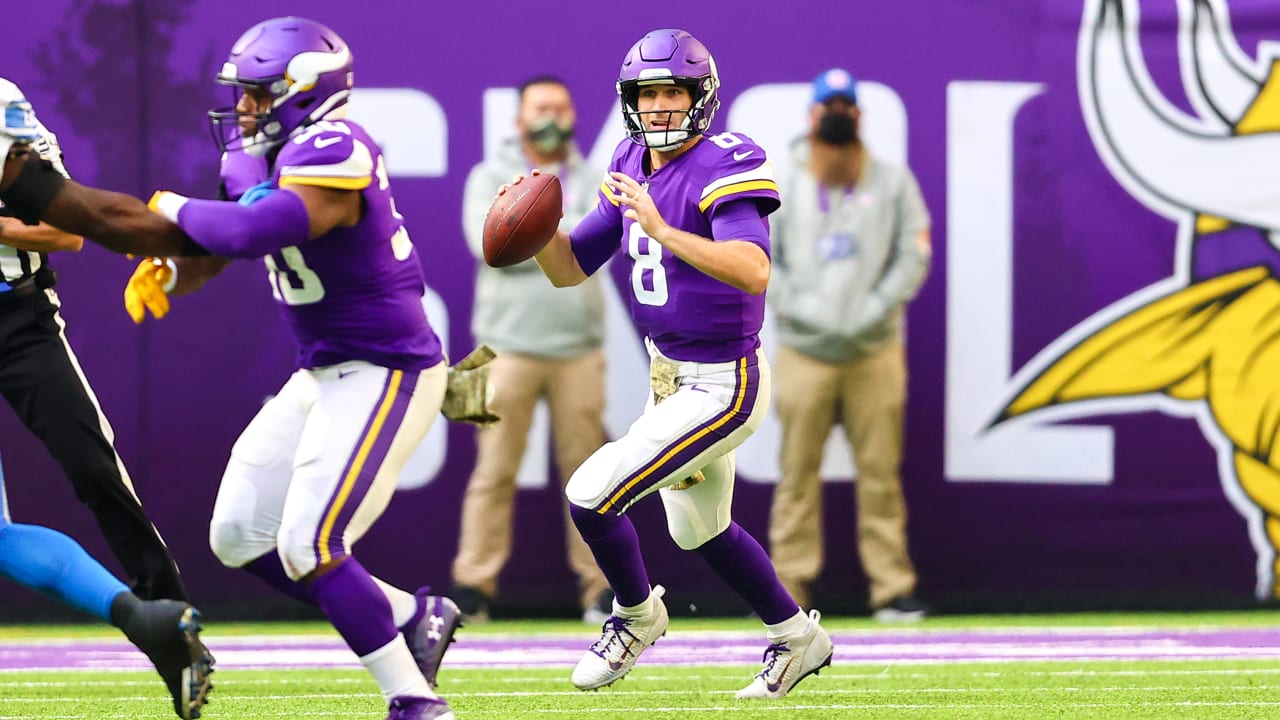 Cook also accounted for another remarkable rush by gaining 13 on a play that was expected to gain 0, which was the 10th-greatest positive difference of Week 9.
Backfield backup Alexander Mattison also recorded a pair of remarkable rushes, ranking sixth (a gain of 18 on a play expected to gain 3) and 13th (a gain of 14 on a play expected to gain 3).
Last week, we noted that the Vikings were content to make short throws and did not attempt a pass more than 10 yards beyond the line of scrimmage.
This week, Kirk Cousins came out firing and connected for multiple explosive plays early in pristine passing conditions inside U.S. Bank Stadium.
Minnesota picked its shots wisely and then shifted to reduce risk as it protected a multi-score lead for the entirety of the second half.
Perhaps more remarkably, the Lions only attempted a single pass more than 20 yards beyond the line of scrimmage, and that was on the first play of the game, a 45-yard heave by Matthew Stafford to Marvin Hall that Kris Boyd deftly deflected.
Detroit was without receiver Kenny Golladay, and Stafford missed practice all week, but the decision to not take deeper shots when trailing to get a big catch or even a long pass interference penalty is puzzling.
https://www.vikings.com/news/lions-week-9-stats-that-stood-out