Stefanski Details Weekly Approach, Process to…
2 min read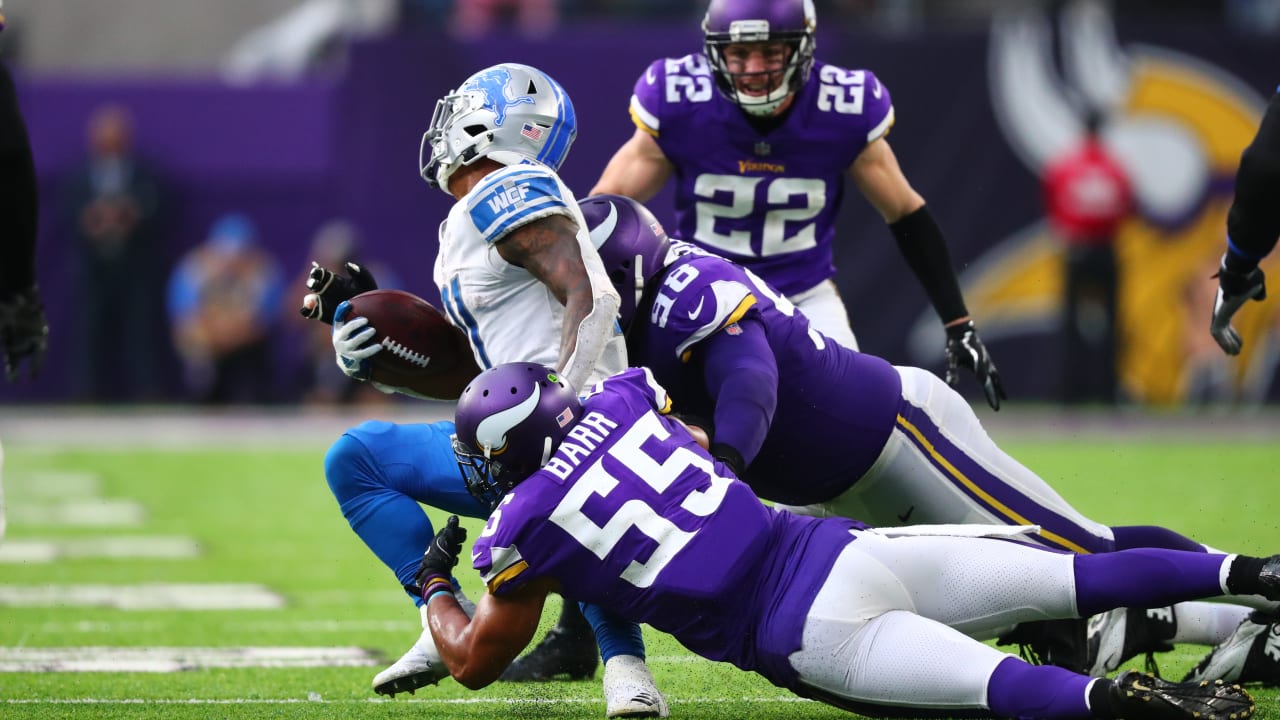 EAGAN, Minn. – It's never ideal to have key pieces of your roster sidelined, but the Vikings always have a plan in place.
The Vikings announced that Adam Thielen, who suffered a hamstring injury in Week 7 during 2019's first meeting between the Vikings and Lions, is doubtful for Sunday's matchup.
Two other starters – left tackle Riley Reiff and running back Dalvin Cook – left Monday night's game with injuries. Reiff (concussion) is designated as questionable; Cook, who has maintained confidence throughout the week that he will play Sunday, did not receive a status and should be good to go.
But regardless of who's in the lineup come Sunday at noon, the Vikings coaching staff will be ready with a game plan.
Vikings Offensive Coordinator Kevin Stefanski spoke with Twin Cities media members on Thursday and explained the approach.
"You always sit there on Monday and Tuesday, and you're working with the training staff on who they think might be available, so you're putting a plan together and you have a, 'If this guy is ready, we'll do it out of this formation, and if he's not, it'll be this formation,' " Stefanski said. "So, it's certainly something that we're talking about throughout the week, and even on game day you have to have those conversations.
"Luckily, I have a really good coaching staff that can help me through that and say, 'All right, hey, we've lost this guy, now we're out of that personnel group. Now the next time you want to do that, let's do it out of this personnel group,' " he added.
If Reiff isn't able to play this weekend, tackle Rashod Hill would get the nod in his place.
Since the Vikings signed him off the Jaguars practice squad in 2016, Hill has played in 39 games for Minnesota and made 15 starts.
Stefanski highlighted Hill's versatility as a swing tackle who prepares throughout the season to step in on the right or left side, depending on where he's needed.
"You saw in that game [against the Seahawks] he came in, and I thought he performed pretty well," Stefanski said of Hill. "Riley's a captain of this team, [and we] certainly want him out there. If he's not available to go, that's why you have backups that are on point like Rashod, like he showed this last week.
"Rashod is certainly a guy that we've leaned on," Stefanski added. "He's come in during a game before. He's come in during the week. He's really taken the bit as being a player that is always ready to go."
https://www.vikings.com/news/final-thoughts-stefanski-details-weekly-approach-process-to-vikings-game-plan