Steve Atwater, John Lynch near potential Hall of…
2 min read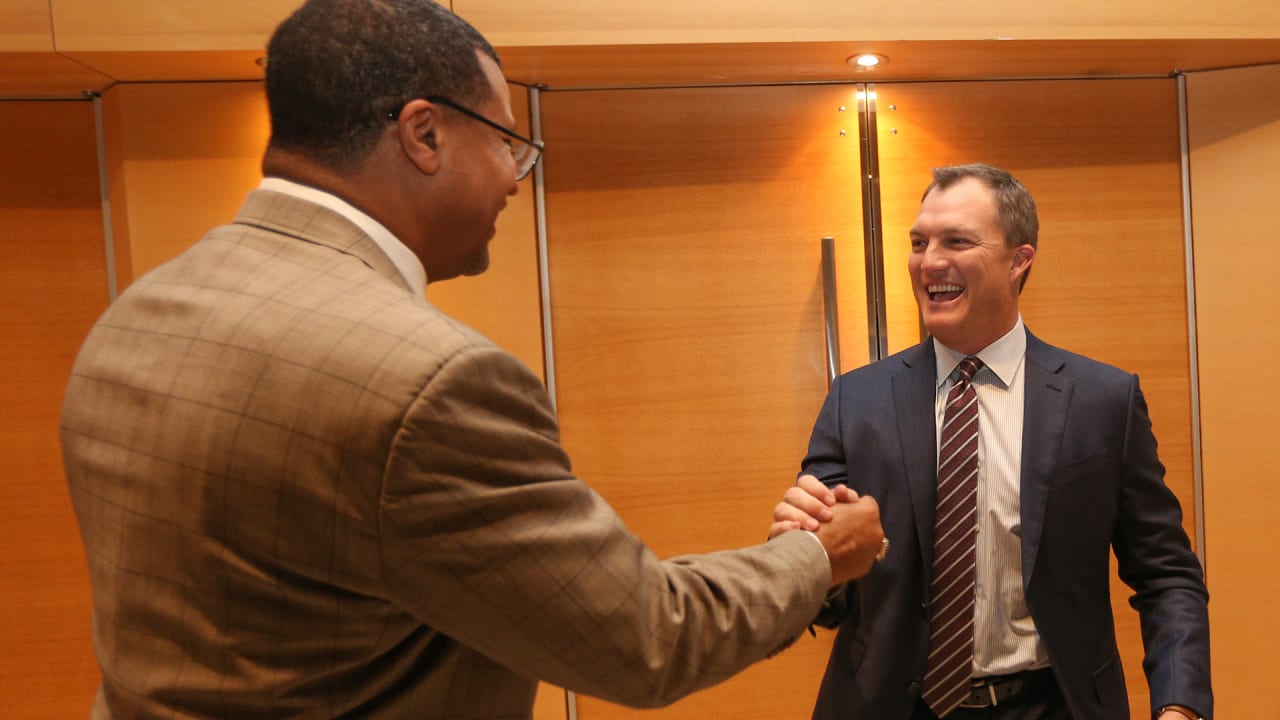 Lynch, meanwhile, is a two-time first-team All-Pro and earned four of his nine Pro Bowl selections in his four years in Denver. Only Hall of Famer Ken Houston has more Pro Bowls among safeties.
Both Lynch and Atwater are in the Broncos' Ring of Fame, though their playing careers in Denver never overlapped.
Lynch, though, knew who Atwater was.
"I remember watching Steve," Lynch said last week. "Everyone knew who Steve Atwater was. His presence — he's just such a big dude."
And he'll be rooting for him this weekend as decisions are made in Miami.
"One of the coolest things is he's one of my favorite people in the world," Lynch said. "You meet the guy, [and there's] not many people as quality as Steve Atwater. I'm pulling for him. He's pulling for me. [There's] a lot of love there."
Atwater and Lynch will face competition this weekend at the safety position, as both Polamalu and LeRoy Butler will vie for spots in this year's class. Seven safeties have been elected over the last four classes, and it wouldn't be surprising to see at least one more go into the hall this year.
Lynch will have plenty else to think about, as his San Francisco 49ers will face the Chiefs on Sunday in Super Bowl LIV. Lynch, in his third season as general manager, could have quite the weekend.
"The Hall of Fame, you go down there and enjoy the process," Lynch said. "There's not a damn thing that you can do about it. That's the one thing — I do have some experience. This is the seventh time being there as a finalist, and you really just enjoy it. Be humbled that you're being mentioned with guys like [finalists] Steve Atwater, Tony Boselli and all these great players — Isaac Bruce, LeRoy Butler. The list goes on, and I think that's what you have to do, is just enjoy and feel blessed that you have that opportunity but also know there's nothing you can do, so go enjoy it. Now the other thing, you get this far, you want to find a way to finish the deal, and that's where our focus is."
Before Sunday arrives, though, both Atwater and Lynch hope the weekend begins with a knock at the door from David Baker and election into the Pro Football Hall of Fame.
https://www.denverbroncos.com/news/steve-atwater-john-lynch-near-potential-hall-of-fame-election