Steve Keim Won't Be Boxed In With Cardinals'…
3 min read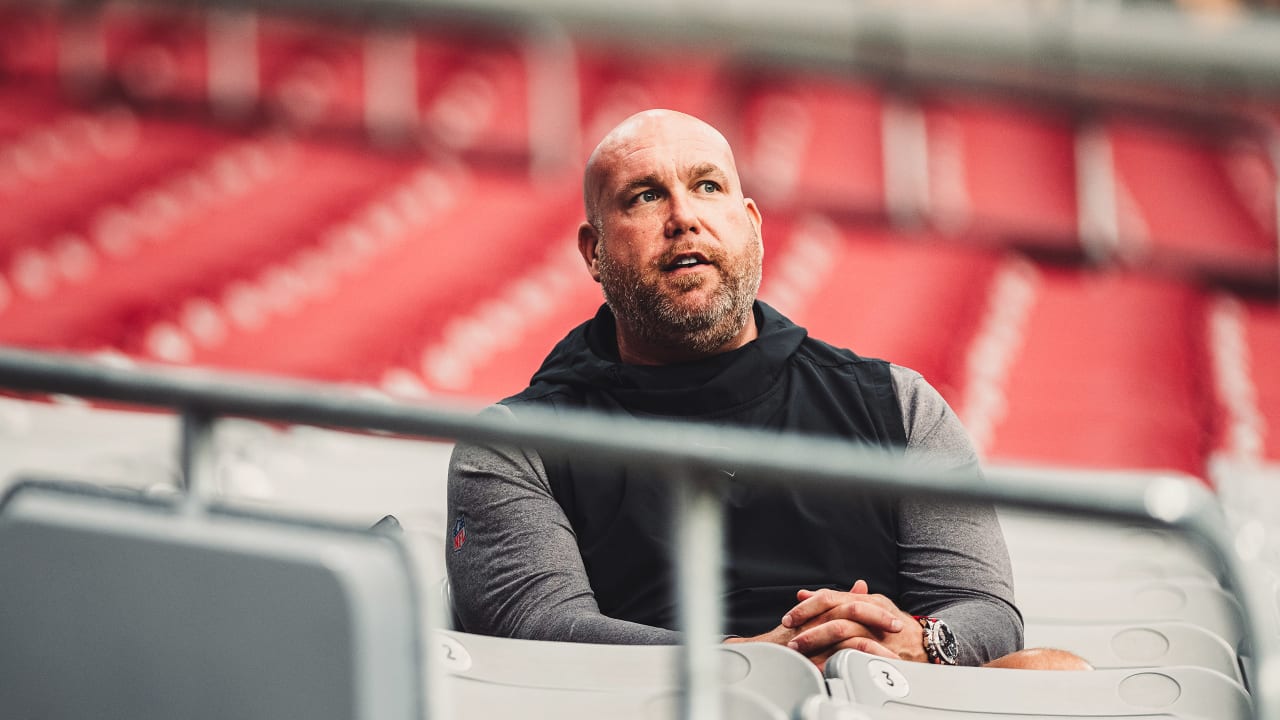 In some ways, it's been the camp of Keim first-round picks. Murray is the star, tackle D.J. Humphries the enigma, linebacker Haason Reddick the injured, and former defensive tackle Robert Nkemdiche the released. Murray's success is crucial, given that Humphries and Reddick haven't played their way into their draft status and all of Keim's other first-round picks are no longer on the roster.
"To look back and see a number of these guys didn't pan out, it's frustrating," Keim said. "It's frustrating in a number of ways. I can look at it two ways. I can say, 'You know what, I missed on that guy' and make some excuses and not take the humble route. Or you can truly use it to make yourself better and evolve and grow in this business.
"It comes back to the basics. Why did you miss, what are some of the things we didn't see, why did I take that route instead of another route? It comes back to passion for the game or the ability to learn and process information. When I talk to the scouts, that's how I shape my view of the years. You have to get back to hitting on the guys who love the game, the guys who are passionate. There are always red flags on a lot of the prospects, and you can't get consumed with their physical traits."
Keim compared scouting to golf – you can be good at it, but you can never perfect it. There will always be a human element.
"I know this – I am extremely excited about this first-round pick," Keim added.
Ultimately, that No. 1 overall pick, and the coach who was hired to unleash him, will be the linchpins of the franchise, one way or the other. Keim acknowledged it can be difficult this time of year because as GM, he isn't as hands-on as he was on the offseason.
Still,Keim and Kingsbury talk daily about trying to adjust the roster.
"(Keim) is highly motivated," Kingsbury said. "He's a guy who has been GM of the year twice."
Keim has now pushed his chips in with a coach-QB duo he expects to have a dynamic impact on the franchise.
"Thinking outside the box can get you outside your comfort zone," Keim said. "The mindset as a GM or head coach or president and owner, sometimes it's the easiest to be conservative. Do what the norm is or sort of play it safe. Being in this position, I feel we have to go for it every year, and when I say go for it, do your due diligence and make sound decisions, but at the same time, not be scared to make mistakes. Because when you are scared to make mistakes, now you start to get tentative and you are leaving a lot of stones unturned."
https://www.azcardinals.com/news/steve-keim-won-t-be-boxed-in-with-cardinals-future