T.Y. Hilton returns to practice for first time in…
3 min read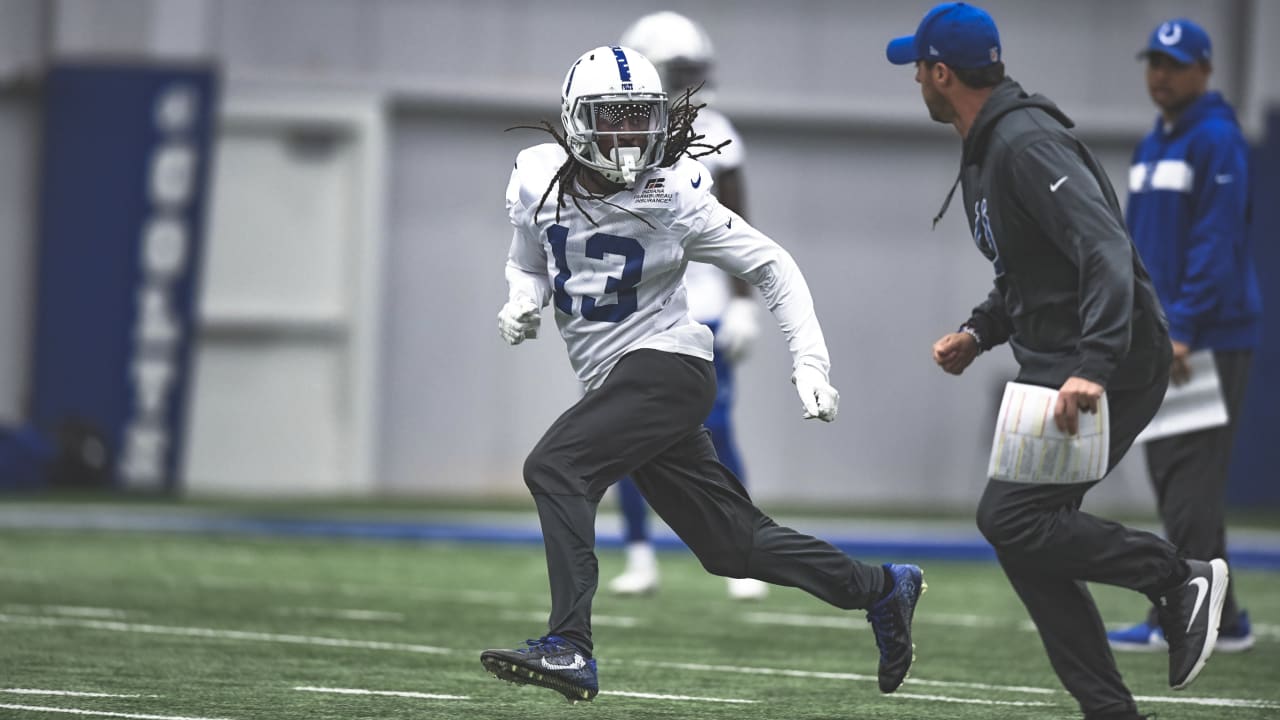 INDIANAPOLIS — T.Y. Hilton made no bones about it.
If he can play, he's going to play.
He expressed the sentiment to reporters on Wednesday, as he continues working his way back from a nagging calf injury that has been responsible for keeping him off the field for five of the Indianapolis Colts' last six games.
Some might look at the way the Colts' season has unfolded down the stretch — they head into Monday night's Week 15 matchup against the New Orleans Saints at 6-7 on the year, needing a win to avoid being totally eliminated from the playoff picture — as enough reason for Hilton to just take it easy the rest of the way.
But Hilton disagrees with that notion.
"It's just tough watching; it's something I'm not used to, so I'm doing everything I can to get back," Hilton said. "So I'll continue doing that, and if it's this week, next week, the week after, you know, I'm going to give it all. Just trying to get back out there with them."
Hilton on Thursday was able to return to the field for the first time since re-aggravating his calf injury in practice 15 days ago; head coach Frank Reich said the team's top receiver was expected to be a limited participant in what was already a "modified practice" as the team shifts its schedule to prepare for a rare Monday night game.
Reich said the team will "proceed with caution" when it comes to Hilton — as well as Pierre Desir (groin; limited on Thursday) and Kenny Moore II (ankle; did not practice), the team's top two cornerbacks,
But reading Hilton's comments about wanting to play out the season, regardless of the team's playoff hopes, "made me smile about the kind of competitor and leader he is," Reich said.
"Well, No. 1, it's just who he is. I mean, it's just who he is," Reich continued. "I mean, he's just a competitor. He's a leader. That's why he's one of the leaders of this team. That's why guys look up to him, that's why he's done what he's done in his career, that's why he's been a consistent player.
"But, secondly, I would say we're gonna protect him against himself, too. So if by chance he's out there, it's only going to be because we think he is 100 percent."
Hilton, who said he's "doing way better" than he felt last week, is perfectly on board with that plan.
"I'm just continuing to be cautious, but at the same time, if I'm feeling good, then I can continue to take the next step," he said. "So that's my main thing right now: just continue feeling better. If I feel better the next couple days, then I should be fine."
https://www.colts.com/news/ty-hilton-returns-practice-marlon-mack-1000-yards-new-orleans-saints-notebook