T.Y. Hilton Returns To Practice; Justin Houston…
2 min read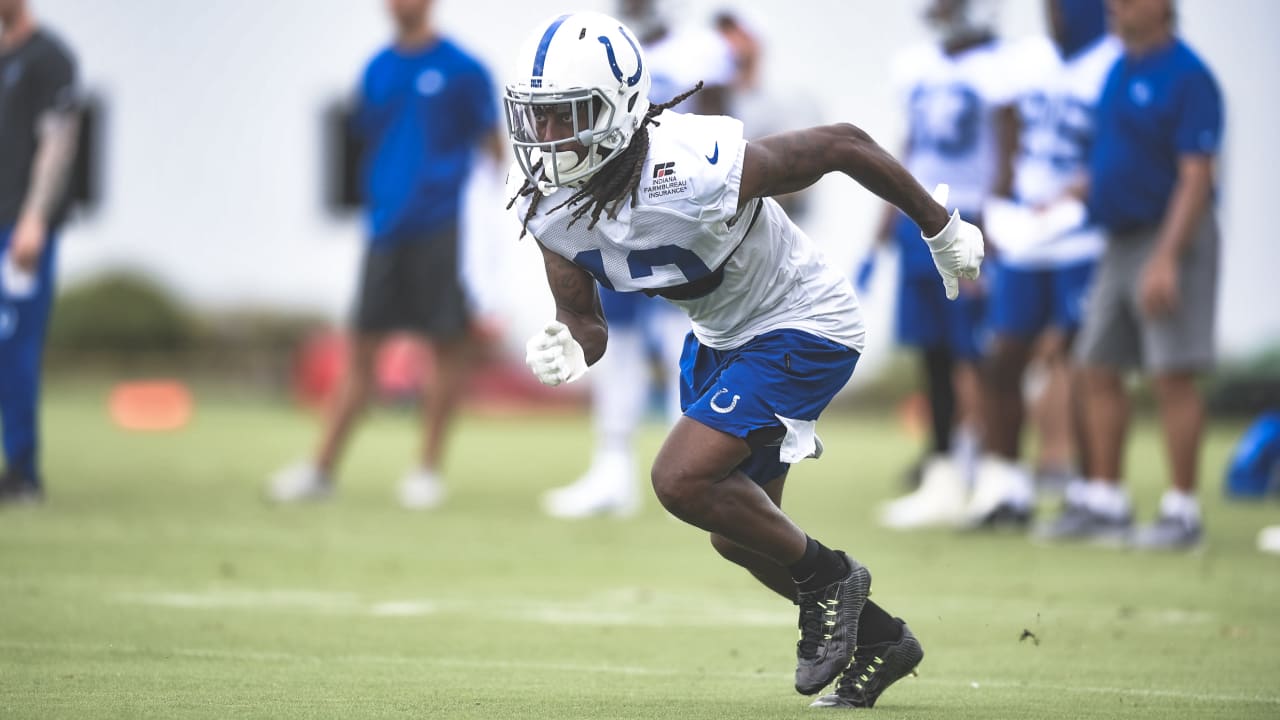 Justin Houston racked up 78.5 sacks in the first eight seasons of his career with the Chiefs before being released by the team this offseason.
Accordingly, No. 99 has been a popular figure in defensive meetings this week as they prepare for reigning league Most Valuable Player Patrick Mahomes and the potent Kansas City offense.
"They ask questions," Houston said today. "They definitely are a different unit over there now that a lot of the same guys that were normally there (are gone). The offense has switched up so it's kind of new to us. But the defense definitely has been asking me a lot of questions about the guys."
The Chiefs have kept their record-setting momentum from last year going through four games this year; they rank first in the NFL in points scored, passing yards, fewest interceptions and are second in total yards, first downs and passing touchdowns.
Mahomes, of course, is leading the charge. The 24-year-old has completed 106-of-156 of his passes (67.9 percent) for 1,510 yards with 10 touchdowns to zero interceptions for a rating of 120.4.
After practicing against Mahomes every day the last couple years, Houston said it's been impressive to take a step back and try to implement a gameplan to stop him.
"He's a special guy. He's one of a kind," Houston said. "He's Pat Mahomes, the throws he makes – he can make every throw, he can see everything (and) he has eyes in the back of his head. He's a great quarterback."
Houston, for his part, says he's not thinking much about returning to his former home — it is a business trip, after all. But his former head coach with the Chiefs, Andy Reid, was singing Houston's praises on a conference call with the Indianapolis media this week.
"He's one of the best players I've ever had an opportunity to coach and he's a great guy," Reid said. "He was one of my leaders here and he was a leader here before I got here. It'll be different. I've been watching tape on him, so it's different seeing him in that uniform, but it's the same player. He plays his heart out and he's a tough kid. Great player though."
https://www.colts.com/news/ty-hilton-justin-houston-kansas-city-chiefs-notebook