Taquarius Wair Receives Jimmy V Award During ESPYs
2 min read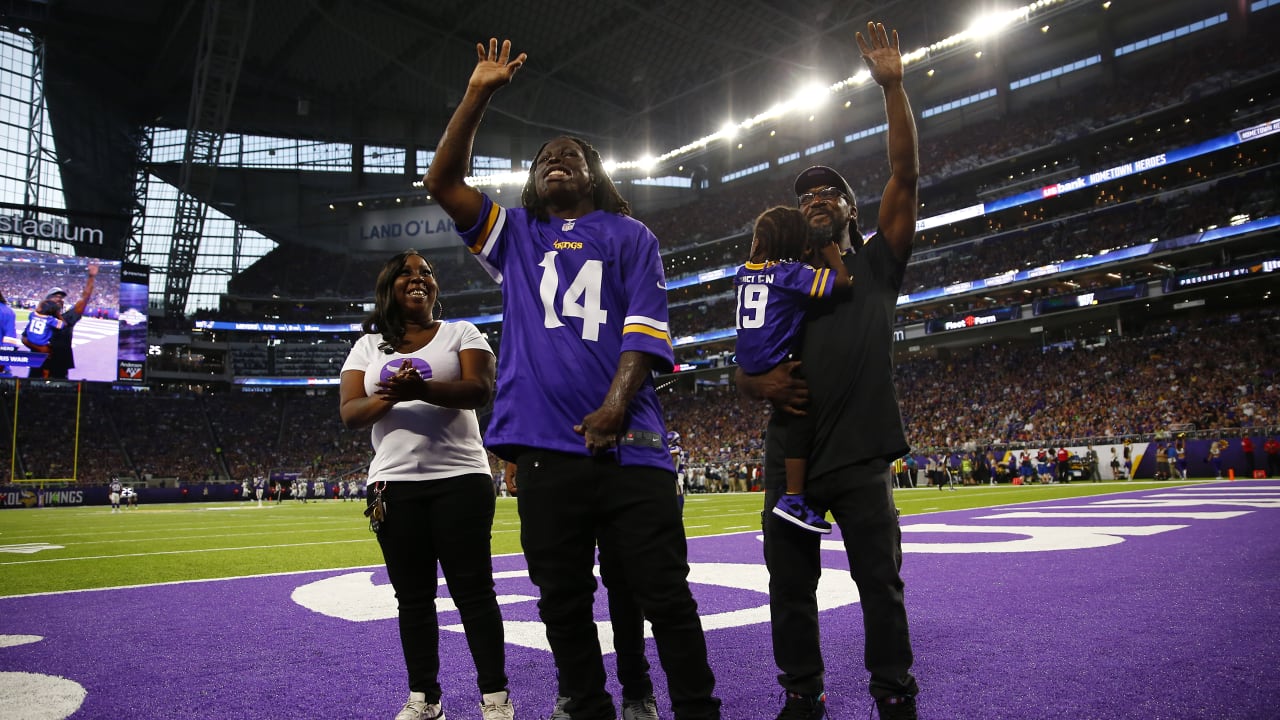 It was only fitting for Taquarius "TQ" Wair to receive the Jimmy V Award for Perseverance from someone who inspires him.
TQ received a surprise video call from Seahawks linebacker Shaquem Griffin, who "presented" him with the ESPY award.
"I heard you've been doing your thing, man, ballin'," Griffin said.
At age 4, TQ suffered third-degree burns that covered more than 55 percent of his body during a devastating house fire. His 6-year-old sister, Shawneece, did not survive, and doctors told TQ's mother, Shawnee, that his chance of survival was 20 percent. He spent one month in a coma and endured countless surgeries and procedures, including skin grafts and reconstruction. One hand was unsalvageable, his fingers reduced to stumps.
"But Taquarius fought. He fought, and he's still fighting," Shawnee told Vikings.com last year. "He's never going to give up."
At age 7, TQ began playing football and fell in love with the sport.
His burns and scars have presented unique and painful challenges over the years: He's had to endure additional surgeries to remove built-up scar tissue and improve the range of motion in his arms. He's accustomed to being extra careful in the sun due to the sensitive nature of his skin.
And yet, TQ faced every challenge head-on and has impressed football coaches along the way.
The Vikings recognized TQ as their Hometown Hero during Minnesota's preseason game against Seattle last August.
https://www.vikings.com/news/taquarius-tq-wair-espys-jimmy-v-award