TE Maxx Williams Pops On Offense; RB David Johnson…
3 min read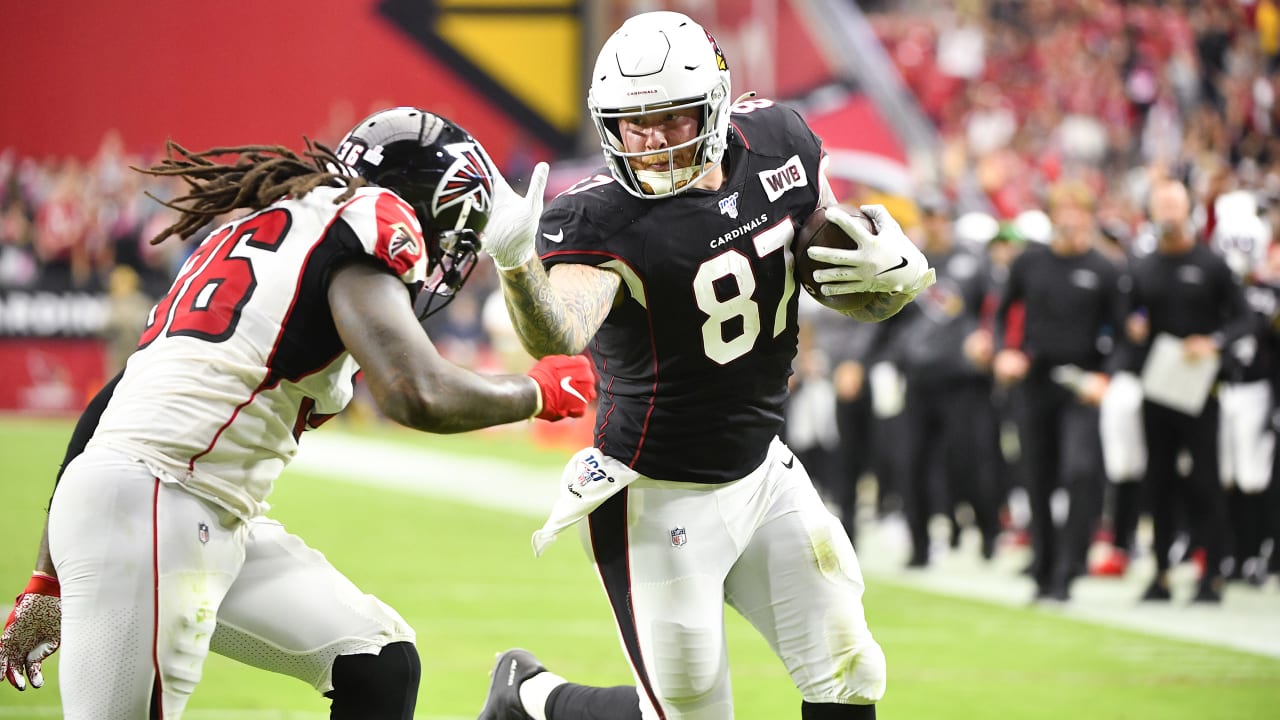 DAVID JOHNSON A GAME-DAY DECISION WITH RUNNING BACK GROWING THIN
Not unexpectedly, both running back David Johnson (ankle) and wide receiver Christian Kirk (ankle) are game-day decisions, Kingsbury said. But Kingsbury did say that had the Cardinals needed to play Friday, Johnson would not have been able to play.
"We'll see where that goes," Kingsbury said.
Johnson said he was "feeling good," and that "hopefully I can play on Sunday."
The problem is exacerbated by the absence of running back D.J. Foster (hamstring), who didn't practice and was ruled out. If Johnson also can't go, Kingsbury said there was an "emergency plan" if Chase Edmonds was the only available running back. The Cardinals would have to make a roster move by Saturday to add anyone to the roster that can play Sunday.
As for Kirk, he's knows it's wait-and-see.
"If they want me out there, I'll get out there," Kirk said. "If not, I'll be ready as fast as I can. My leg could be cut off and I'm going to say I'm ready. "
Ruled out were defensive lineman Zach Allen (shoulder) and offensive lineman Brett Toth (illness). Joining Johnson and Kirk as questionable are linebacker Dennis Gardeck (ankle), defensive lineman Zach Kerr (ankle), punter Andy Lee (hip), offensive lineman Joshua Miles (illness), linebacker Ezekiel Turner (hamstring), safety Charles Washington (shoulder) and tight end Maxx Williams (ankle).
For the Giants, as expected, running back Saquon Barkley (knee) and tight end Evan Engram (knee) are cleared to play. Wide receiver Sterling Shepard and cornerback Corey Ballentine have both been ruled out with concussions.
KYLER MURRAY'S ABILITY TO CHANGE PLAYS AT THE LINE
Kyler Murray is a rookie quarterback, and Kingsbury acknowledges giving a rookie the ability to change plays at the line of scrimmage – most plays have a run/pass way they can go, depending on the defensive look – doesn't always happen in the NFL. But he trusts Murray to make those decisions, and Murray believes it's necessary for success.
"If it needs to be done, it needs to be done, but I wouldn't say I'm up there check-happy or anything like that," Murray said. "For the most part, I trust what (Kingsbury) is calling. If I see something, I'll attack it, but other than that, if he calls it, I'm pretty confident in it."
Murray's freedom to change runs from "end zone to end zone," Kingsbury said. Murray can also completely change a play, Kingsbury added, although he'd want a good reason to do it and have it be something the two had already discussed during the week.
And if it turns out poorly?
"Usually he knows already, and he's like, 'Yeah, I know you're going to be mad at me, but this is what I was thinking,' and I'm like, 'I don't really get mad at you, so let's just get it right,' " Kingsbury said. "Like I said, I've coached young players that we've given them that freedom, and that's the only way you can get good at it, is to learn from your mistakes. And if you want to play with that type of mentality, then you've got to give them that freedom."
https://www.azcardinals.com/news/te-maxx-williams-pops-on-offense-rb-david-johnson-game-day-decision