Teven Jenkins reveals key to dropping 20 pounds in…
2 min read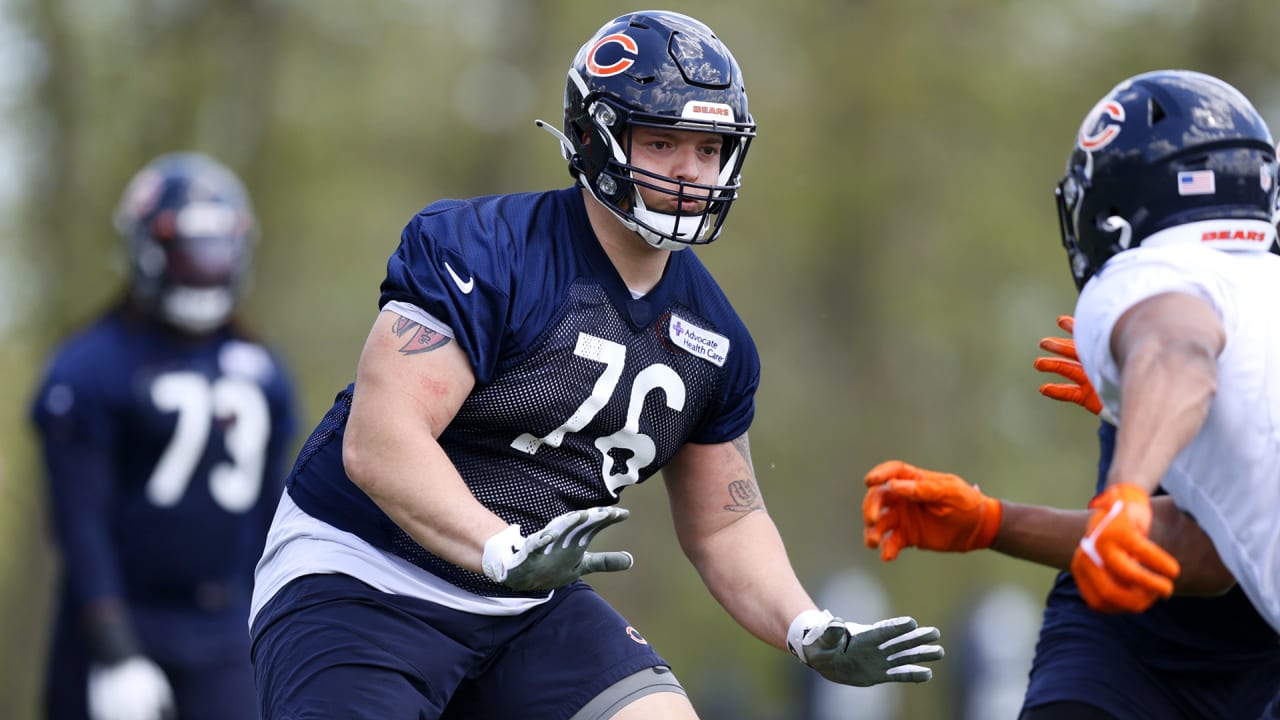 Under first-year coach Matt Eberflus and new offensive coordinator Luke Getsy, Jenkins has been lining up with the No. 1 offense at right tackle.
"It feels good," Jenkins said. "That's where I played mostly in college, so it is comfortable. It's nice, and I do look forward to keep on getting reps at right tackle."
Shortly after being hired as Bears general manager in January, Ryan Poles informed the team's offensive linemen that he wanted them to get leaner and quicker. Jenkins followed that edict, shedding 20 pounds.
"I'm down to 325. Last season I was up to 345," he said. "I believe at the end of last season I was 33 percent body fat. Now, I'm down to about 24. Slimming down is difficult, but you've got to be disciplined in yourself to make sure that you stay on the right diet and make sure your body does what it's supposed to do."
Jenkins dropped the weight mostly by changing his diet.
"There are a lot of things you have to cut out," he said. "At dinner, I try to cut out carbs. You know how hard it is to cut out mac 'n' cheese, rice—it's a perfect go-to when you're going with a meal. You've got to cut that out, so it's mostly protein and vegetables.
"And I've been trying to cut out some more alcohol out of my system. I'm trying to get more cleansed out, I guess. And also that does help with your body fat. Instead of drinking all that beer, all that fat just sits on you, so you burn it off."
Jenkins has been burning plenty of calories on the practice field working in the Bears' new offense.
"There is a big difference," he said. "It's a lot more faster pace, a lot more up tempo, getting around, setting edges, all that stuff. How that affects you is you've got to slim down a little bit more, get faster and speeding up in certain areas."
With a new general manager and coaching staff, Jenkins is determined to prove that he can be counted on to perform at a high level.
"For me, it's about earning trust and earning their belief that I deserve to be on this team still," he said. "I'm working for that trust. That's ultimately what I'm doing. And putting more of that trust they have into me will make me feel more comfortable. I am working for their trust."
https://www.chicagobears.com/news/bears-teven-jenkins-driven-to-prove-himself-in-year-2-diet-weight-loss