The Cardinals go into the bye expecting QB Kyler…
2 min read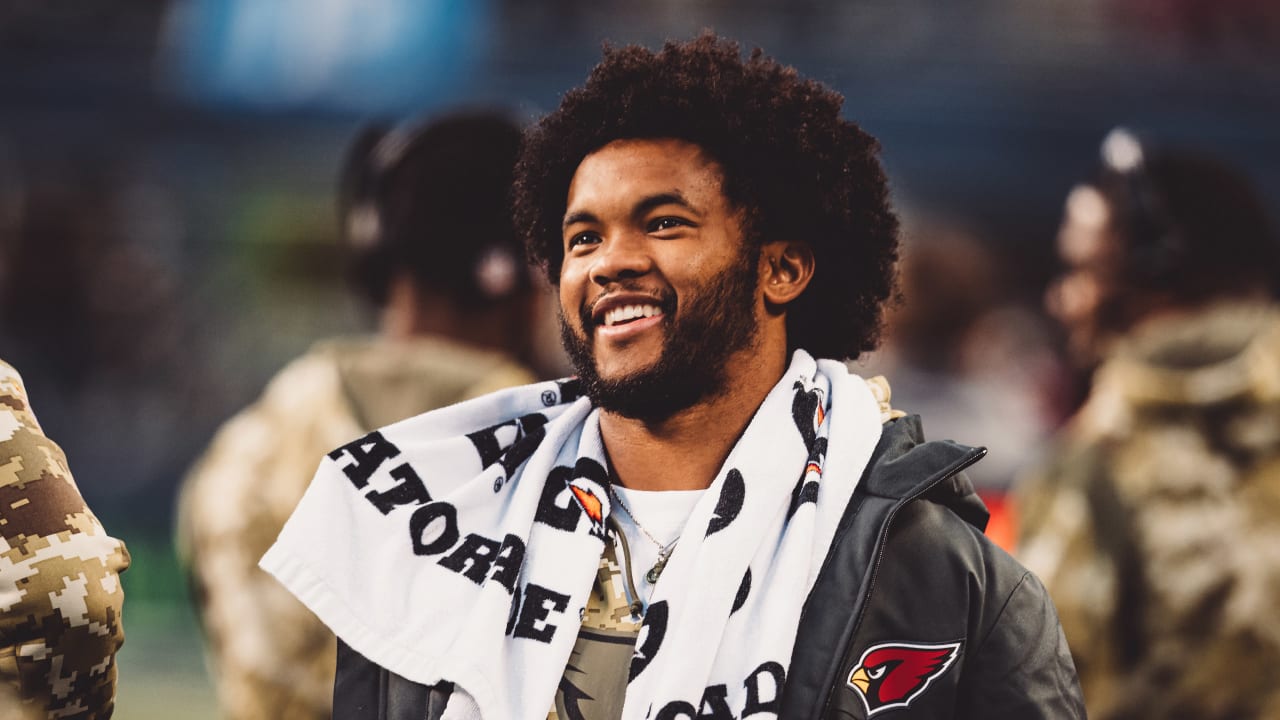 Hudson's shotgun snaps the past two games haven't always been on point – a couple were on the ground Sunday — and Kingsbury acknowledged Hudson's health is playing a role.
"The bye is coming at a really good time for Rodney because he's been playing through a bunch of different injuries, basically, that he is toughing out," Kingsbury said. "I think he'll get rested up and healed and you'll see (the snaps) cleaned up pretty quickly."
The Cardinals, even with their gaudy record, have started seven different offensive lines in their past nine games. They've survived the loss of their top defensive lineman and still have myriad starters out on offense.
Kingsbury said the Cardinals did a lot of research this season how to handle the bye, studying other teams that have had success in their first game after. In his two previous seasons as coach, Kingsbury's Cardinals lost after the bye at home to the Rams, 34-7, and last year lost to the Dolphins at home, 34-31.
"They will definitely have time to get the time they need for Thanksgiving, get some downtime, rest and recoup," Kingsbury said, "but we will try to keep them locked in the beginning of the week with football."
The bye should help. But the way the Cardinals are playing, they probably could've made it work otherwise.
"The way we're playing, the way this locker room feels right now?" Hicks said. "Obviously, it would be nice to healthy and get guys back, but you know, you roll the ball out there, we're ready to go. That's the mentality of the team. It doesn't matter who we're playing, it doesn't matter when we're playing, it's about us.
ROSTER MOVES
According to the NFL's transactions list the Cardinals cut running back Tavien Feaster and long snapper Beau Brinkley on Monday. ESPN also reported the Cards will be signing quarterback Trace McSorley from the Ravens' practice squad, ostensibly to supplant Chris Streveler as the No. 3 QB. No roster moves were officially announced as of yet.
https://www.azcardinals.com/news/cardinals-reach-bye-tops-in-nfl-chance-to-get-healthy