The Cardinals got hot to reach the Super Bowl in…
3 min read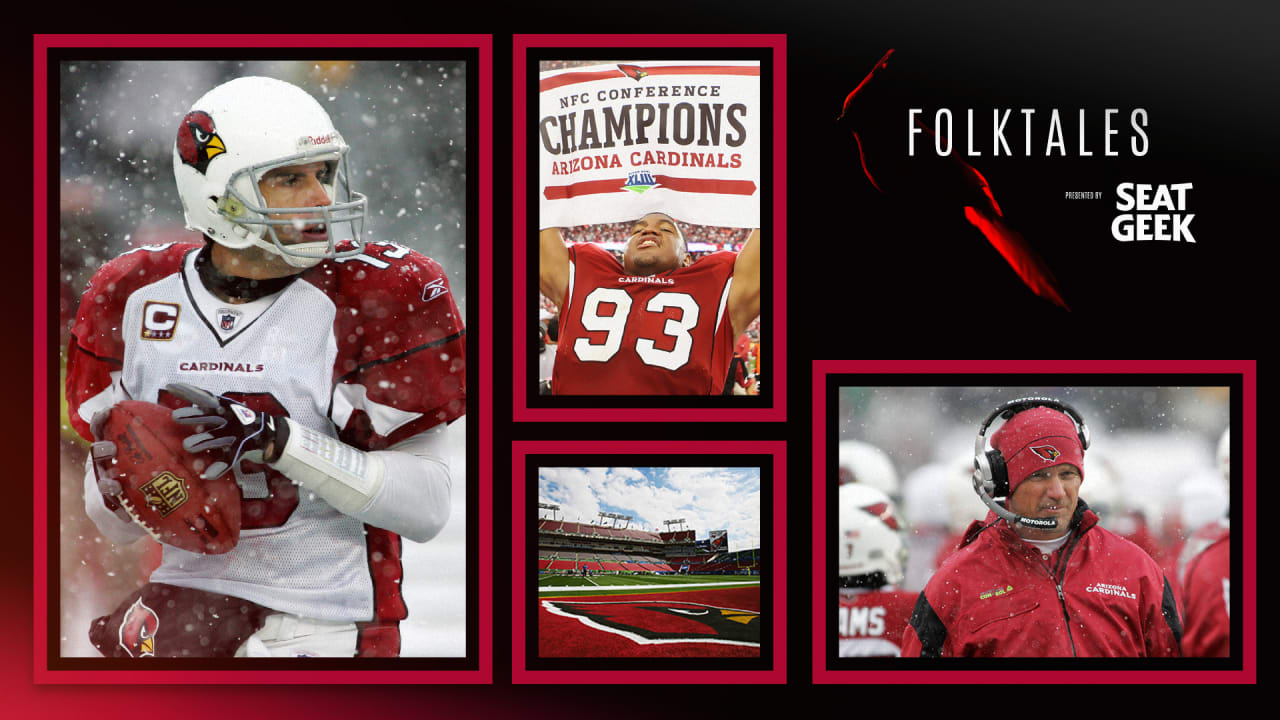 The Cardinals had just arrived in Tampa a few hours earlier for their week before Super Bowl XLIII, and now coach Ken Whisenhunt and star safety Adrian Wilson were being driven downtown to make a live appearance on NFL Network.
The driver was also an NFL Network producer, not that it probably mattered. At that point, Whisenhunt, Wilson and all the Cardinals had grown tired of the constant criticism of a team that now had the chance to win a title.
Both Whisenhunt and Wilson got in some good-natured digs at their chauffeur during the ride. Then, as they sat down on the set with host Rich Eisen – and Eisen quickly and purposefully started lauding the Cardinals for their Super Bowl run – Whisenhunt smiled.
"That's nice, Rich, for a change," the coach told Eisen and the national audience watching.
"It's hard when people are saying you are the worst team ever on the history of the playoffs," Whisenhunt added. "This is our first chance to get to the Super Bowl. When you're constantly hearing from a lot of people you aren't very good, yes, absolutely you can use it. And it's helped us."
The worst team in playoff history? Certainly not. Not by the end of that memorable playoff run, the one that cemented Larry Fitzgerald as a superstar and brought the Cardinals within 157 seconds of a Lombardi Trophy. Those were words that ultimately "Inside the NFL" analyst Cris Collinsworth came to regret.
At the time they were uttered, however, the Cardinals had done little to show otherwise. They had clinched the NFC West early, but they had also dipped into a tailspin otherwise, losing badly to the Giants, Eagles and Vikings. Then came the ugly, a 47-7 loss in the snow at New England that precipitated the comment.
"I think we all collectively just said, 'OK, that's who we are? That's what y'all think?' " defensive end Bertrand Berry said. "We were, 'OK, we're gonna prove it to you.' "
As quarterback Kurt Warner declared after the eventual playoff win in Carolina, "Let's shock the world." The Cards did just that.
"I remember having some meetings with the different leaders of the different groups and going, 'Hold on a sec here, guys,' " Warner said. " 'I know we're in the playoffs. But that's not why I'm here. I'm not here just to get into the playoffs. We've got to change the direction of what's going on.' Because I really felt the mindset was, 'Oh, we've accomplished something we'd never accomplished before. This is great. We're all happy.'
"I believe those four games were kind of a wake-up call to go, guys, we're going to the playoffs and these more playoff teams just destroyed us what you know, what are we going to do?"
That came right after that miserable journey to New England, a trip that was awful beyond just the confines of the game itself. It led to a hard week of practice, of self-reflection, of Collinsworth's words. The entire 2008 season ended up unlikely in so many ways for the Arizona Cardinals, and for as bad as the Patriots game might have been, it also may have been necessary.
"We chose to take the moment and convince ourselves that we were better than that," said Rod Graves, the general manager at the time. "And our team responded."
https://www.azcardinals.com/news/longform/folktales-snow-day-to-tampa-bay-cardinals-journey-to-2008-super-bowl