The case for John Lynch to be elected into the…
3 min read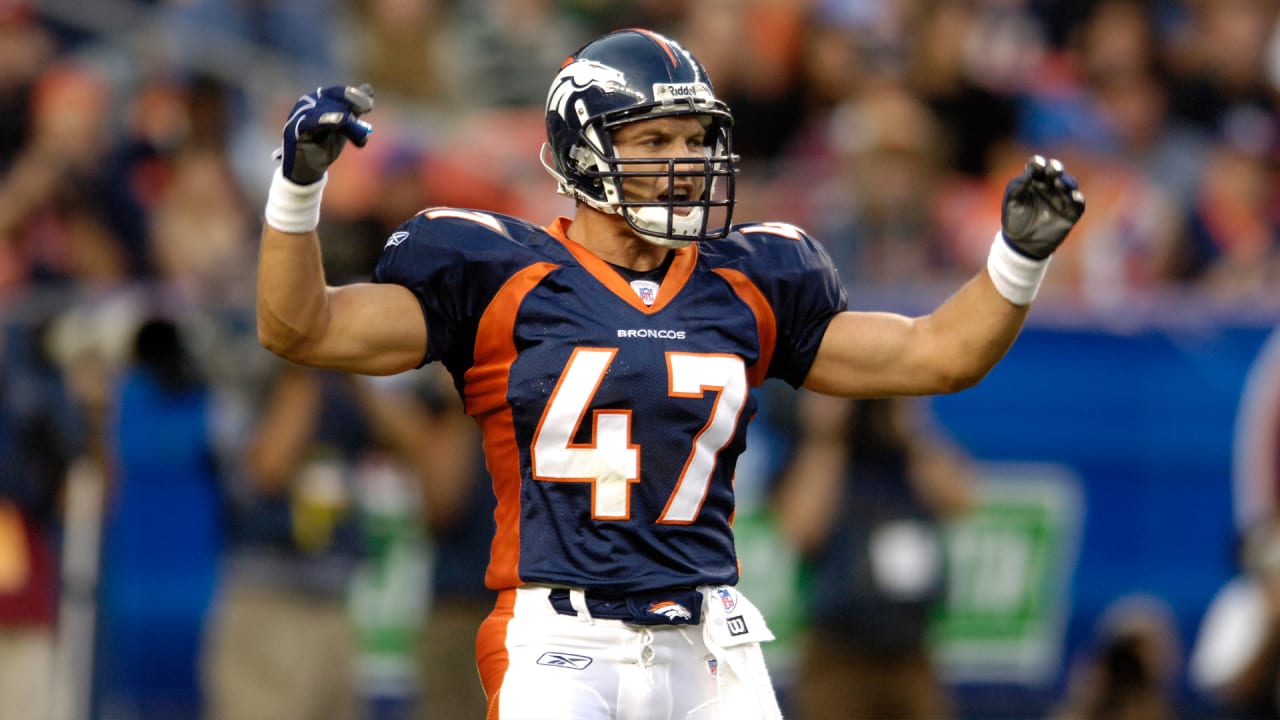 The reason for that was Lynch's fearless physicality. In an era when offenses were getting more pass-happy, Lynch was one of the most-dangerous opponents for receivers.
"John was a safety that you always knew where he was," Manning told Smith. "I think there are only certain guys like that, where you know where No. 47 is on every play. I can assure you all receivers and tight ends always knew where he was. He was such a physical football player, what I would call an impactful tackler. Any receiver going near or across the middle with No. 47 in the area knew what he was getting into. He was always there. You could see it very often on film, after an early hit how he would affect a receiver, his confidence going across the middle or anywhere near there the rest of the game."
Lynch, who famously split his NFL career with an 11-year stint in Tampa and four years in Denver, earned considerable honors with both teams. With the Bucs, he garnered five Pro Bowls and two first-team All-Pro selections, and he added four more Pro Bowls in Denver — one for each season he was there.
"He was almost like our fourth linebacker out there," Hall of Famer and former teammate Champ Bailey said in 2008. "He's great in run defense and his leadership [is great]. … He's a Hall of Fame player, and guys look up to him and respect him for what he's done[.]"
To have four Pro Bowls for two different franchises puts Lynch in a group of just seven players; five of them are in the Hall of Fame already, and one is fellow Class of 2021 finalist Charles Woodson.
For some years now, it's felt like Lynch has simply been on the wrong side of a numbers game. The Selection Committee may only deliver final votes for a maximum of five Modern-Era players. Deserving candidates are certain to be left out, and especially so when usually one to three of those five spots are taken by unquestioned first-ballot Hall of Famers. And so, Lynch has found himself with the longest active streak of being one step away from election.
Eventually Lynch's wait will end, and then he won't be the only safety not in the Hall of Fame with at least eight Pro Bowls or one of two players with at least four Pro Bowls for two franchises awaiting election. Until then, he can only be patient, as frustrating as that must be.
"The numbers say that it's going to happen … if I've made it this many times to this level," Lynch said in 2019. "So, when it's the right time, it's going to happen."
Hopefully, 2021 will finally be the right time.
https://www.denverbroncos.com/news/safety-in-numbers-the-case-for-john-lynch-to-be-elected-into-the-hall-of-fame