The Challenges Of NFL Retirement
3 min read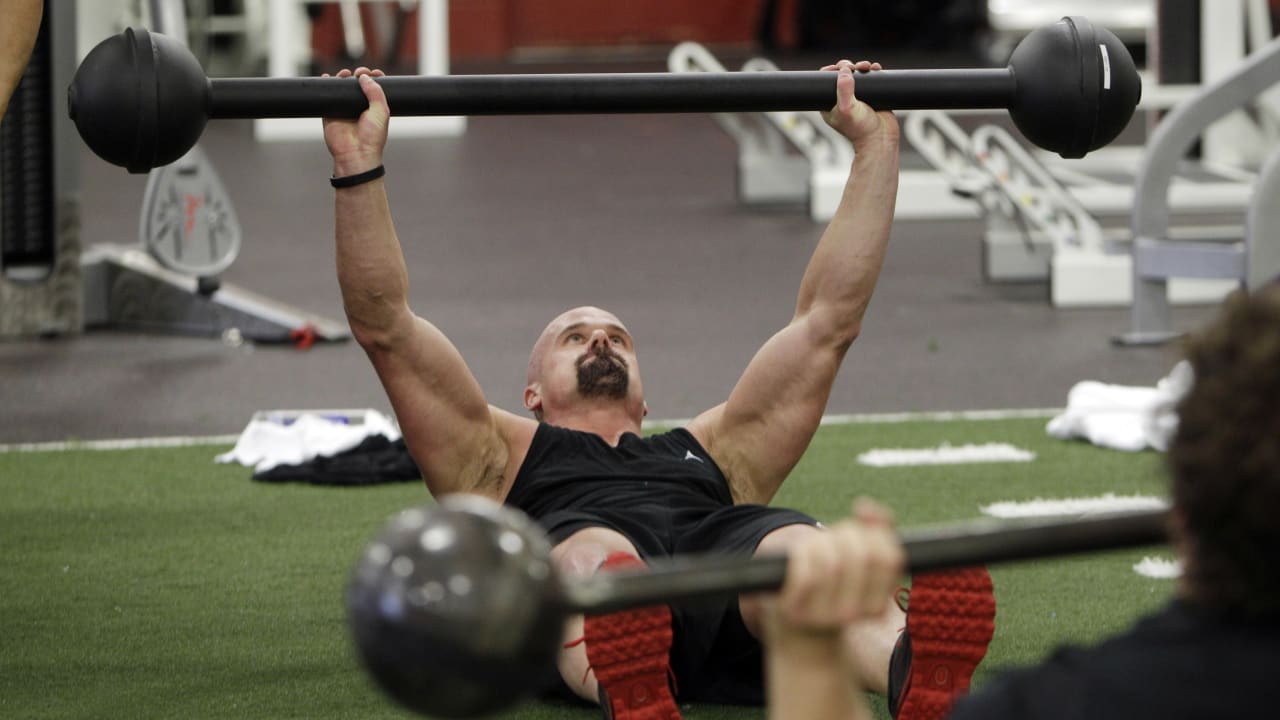 Former Cardinals defensive end Bertrand Berry, who played 13 seasons and retired in 2010, stays busy by running a football training facility called 'Train's Station' while doing radio and television commentating about the Cardinals.
"It's what keeps me involved," Berry said. "I don't necessarily have to be all the way in, but I'm not all the way out."
In his first couple years of retirement, Berry's chief challenge had less to do with productivity and more with portion control.
"You see a lot of guys that kind of blow up when they're done playing," Berry said. "You have to remind yourself that I'm not burning calories like I would during the season. This is going to be life now. I had to really start doing pushaways – push away from the table. That was as big of an adjustment as anything else."
Berry and Vanden Bosch both played long, distinguished careers and grossed millions of dollars, leaving them with champagne problems in retirement, but that's not the case for every player.
Kliff Kingsbury eventually found great success as a coach, but prior to that spent a half-decade bouncing around the NFL, CFL and NFL Europe without amassing life-changing money. The end of the road came after a third-string quarterbacking stint for the CFL's Winnipeg Blue Bombers in 2007.
Kingsbury laughed when the dissolution of his playing career was referred to as retirement – "Chose to quit playing quarterback in the NFL, yeah," he said wryly – but said it was a seriously unstable time of his life.
"I always just wanted to play quarterback," Kingsbury said. "I was definitely worried. I didn't think I would coach, ever. I thought I would go get my MBA and do something in trading (or) real estate."
To make matters worse, the level of support dropped in tandem with his opportunities.
"When the spotlight's off you, and people aren't calling you as much or texting as much, it's different," Kingsbury said. "Nobody prepares you for that. You've kind of been revered your entire life as a pro player and this and that. You're pretty much on your own, hitting that restart button, and it's kind of up to you where you want to take it."
Pugh, like Fitzgerald, is already preparing for his post-NFL world. He has shadowed businesspeople and plans to get a master's degree in finance when he retires.
"I want to get involved in real estate," Pugh said. "That's my end game. A lot of guys want to do it. It's a risky business, so I want to learn. I don't want to just be a figurehead. I want to be a guy that can speak the language."
There's no question playing in the NFL is one of the most sought-after jobs in the country, and reaching that peak is a wonderful accomplishment. But everyone who scales the mountaintop must eventually come down, and some retired players handle it better than others.
"A lot of people struggle with regret," Vanden Bosch said. "They didn't leave the game the way they wanted to. Missed some opportunities. When I played, I never wanted to feel that regret. So when I was in, I was all in. I gave everything I had, so that when I walked away I never looked back and said, 'What if?' I feel good about that, and I think a lot of players struggle with that. They made mistakes. They were immature. They didn't put in the work they should have put in."
Vanden Bosch decompressed from the NFL upon retirement and barely watched games for a couple years. Now he plays fantasy football and observes like a normal fan.
As the years go by, he resonates more with John Q. Public than his football past.
"I have five kids, I coach three different sports, I'm on the school board," Vanden Bosch said. "I'm basically a soccer mom now. I have something every day with five kids. To me, this is the most rewarding time of my life. (Football) is something I did. This is who I am."
https://www.azcardinals.com/news/fading-from-view-the-challenges-of-nfl-retirement