The Indianapolis Colts saw a two-touchdown lead…
3 min read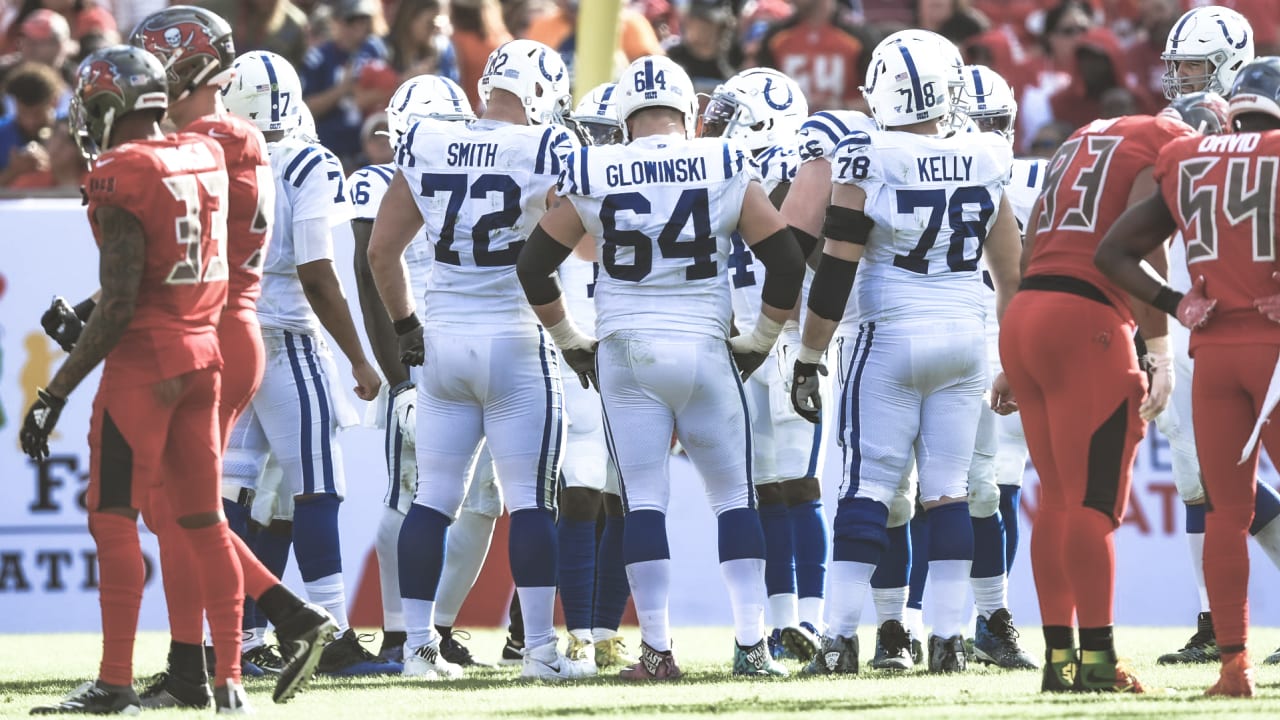 The visitors looked as if they were going to run away with the ballgame in the next period, as the Colts used a seven-play, 76-yard drive to find the end zone once again — this time Brissett found wide receiver Zach Pascal with a beautiful throw in the back corner of the end zone, and followed it up with another two-point conversion pass over the top to Pascal — to go up by two touchdowns, 35-21, with 6:05 left in the third quarter.
But just like the last three weeks, Indy allowed its opponent to keep chipping away from there, and couldn't find much success of its own on either side of the ball — and the Buccaneers, just like the Texans and Titans before them, took advantage.
Led by Winston — who would overcome three interceptions to have an otherwise career day with 456 passing yards and four touchdowns — Tampa Bay made play after play on offense over the final 21 minutes of the game.
First, Winston utilized an effective pump fake to find wide receiver Justin Watson wide open for a 17-yard touchdown pass, cutting the Colts' lead to 35-28 with 3:18 left in the third quarter.
Then, kicker Matt Gay knocked in a 44-yard field goal to cut the deficit to 35-31 with 13 minutes left in the fourth quarter.
After a McLaughlin 47-yard field goal attempt banged off the right upright midway through the final period, Tampa Bay took advantage once again. After converting a crucial 4th-and-2 play from the Indy 16-yard line, Winston found wide receiver Breshad Perriman for a 12-yard touchdown that officially gave the home team its 38-35 lead it wouldn't relinquish the rest of the way.
The Colts had a little less than four minutes left to mount either a game-tying or game-winning drive, but would only get as far as the 50-yard line before turning the ball over on downs.
"It is hard to put into words," Reich said after seeing another second-half lead escape his team's grasp. "I mean, we knew — we talked about it last night — this game was likely gonna come down to a last drive, we were gonna get Blitz 0, which we did the last two plays, 3rd and 2 and 4th and 2, and that we wanted to be able to execute and make those plays to win a game. And we didn't get that done, and that's all of us — that's coaches and players. Obviously we didn't have the best calls and didn't execute it the way we wanted to, and that's absolutely on all of us together."
The Colts as a team were hoping to win out over their final four games of the regular season to get to 10-6 and, like last season, give themselves a realistic shot at a playoff berth. Instead, the team can now only get to 9-7 and will need a ton of help elsewhere in order to defy the odds and earn a shot at the postseason.
To even get to that point, however, the team understands it needs to figure out what opportunities it's missing over the final two quarters of ballgames that are leading to its second-half collapses. Their next chance to get back on track is a tough one — a Week 15 matchup, on the road, against the 10-3 New Orleans Saints on Monday Night Football.
"It's something different every week. So, to me, it's just making the plays in the second half to win games," Reich said.
"But here's the thing: our units are together — offense, defense, special teams," he continued. "That's one thing I love about this team. I don't even want to say finger pointing; there's no, 'Well, it was the offense today, or the defense this day or special teams that day.' We know we're all in this together, so definitely one of the things I love about this team."
https://www.colts.com/news/second-half-woes-tampa-bay-buccaneers-2019-week-14