The 'Mamba Mentality' Lives on in the 49ers Locker…
2 min read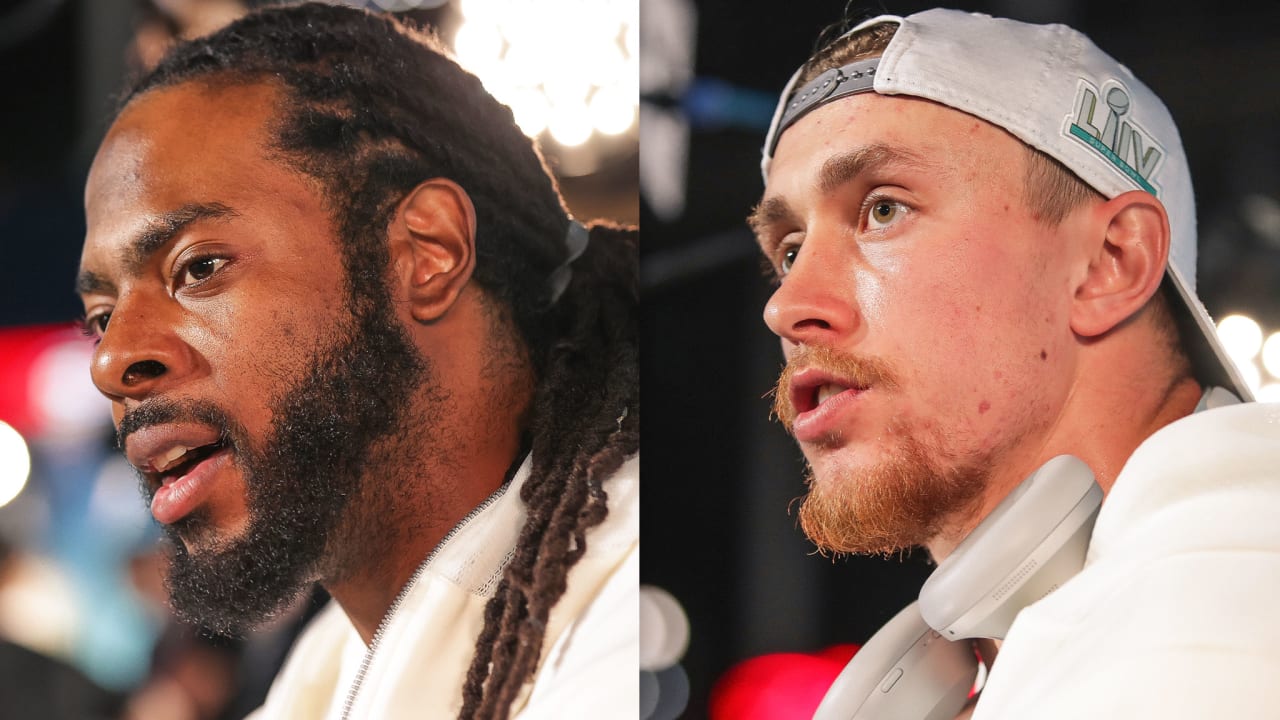 Just as the San Francisco 49ers were boarding their plane to Miami, Fla. for Super Bowl LIV, tragedy struck the sports world. Los Angeles Lakers legend Kobe Bryant, his 13-year old daughter Gianna Maria Bryant and seven others tragically lost their lives in a helicopter accident. At Super Bowl Opening Night, members of the 49ers shared how Bryant impacted their lives.
"Kobe, I think was amazing to everyone," Kyle Shanahan explained. "I think it's affected everyone in California a ton, everyone in the country and everyone in the world. It shows how much he meant to everyone."
Cornerback Richard Sherman, who grew up in Compton, Calif., said Bryant had a lasting influence on his life. Whether it was as a player who looked up to as a young athlete or a shoulder to lean on during his Achilles injury in 2017, Sherman is a prime example of the 'Mamba Mentality' living on in the 49ers locker room.
"I guess the biggest 'Mamba Mentality' moment of my career was getting up from a torn Achilles and walking off the field," Sherman said. "I saw him do it. I saw him make two free throws and walk off with a torn Achilles. And once I tore mine, I knew I had to walk off. Like he said before 'We're different animals but the same beast'. We're built up of a lot of the same stuff and I have to be able to walk that off."
https://www.49ers.com/news/49ers-super-bowl-liv-opening-night-kobe-bryant-richard-sherman-george-kittle