The one-two punch of Javonte Williams and Melvin…
2 min read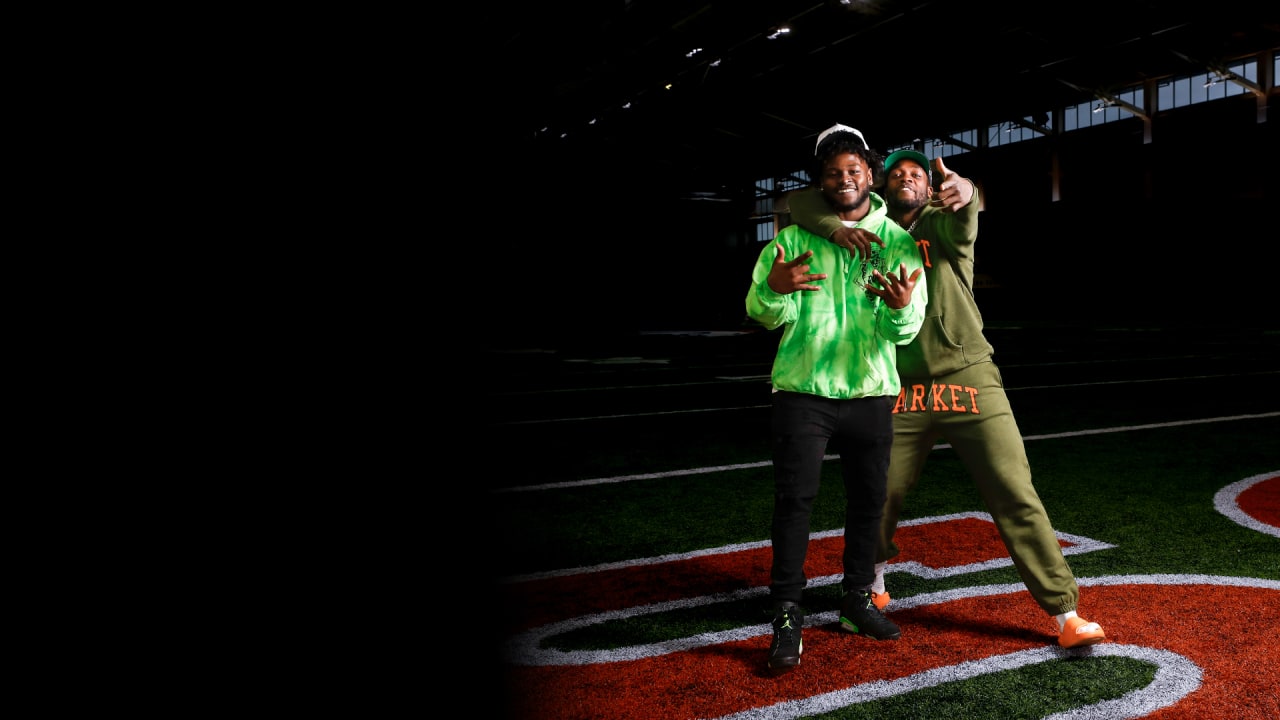 As they've shared the load for Denver's rushing attack, the two have been reliable workhorses.
Part of that success is thanks to their shared workload, which keeps both Gordon and Williams fresh and keeps opposing defenses guessing.
"I feel like [us splitting carries] keeps defenses on their toes," Williams says. "We're kind of different, but we're not really that different — we both break tackles. Me and Mel, we're both 220-[pounds]-plus, and we've both got the same style. We just do certain things a little different. Like, he can make somebody miss in the hole and I'd rather just bounce it. We just play off each other and keep each other fresh and healthy."
A great running back can wear down an opponent over the course of a game. But a battering ram of Gordon and Williams keeping each other fresh for four quarters is enough to break just about any defense.
"Defenses don't know what to expect," Williams says. "… They're already tired, and then Mel comes in and keeps going and going, and then next thing you know, I come in and they're still just out there trying to catch their breath.
"As the game keeps goin' on, I feel like people don't want to tackle no more. Like, late in the game, I feel like they get tired of tackling me and then they gotta tackle Melvin too. I feel like both of us put together, it just makes people not wanna tackle late in the game, so that's when the big plays come."
The one-two punch of Gordon and Williams has paid off for most of the season, with the duo trading carries in every game but one — a "Sunday Night Football" tilt with division rivals Kansas City where Williams found himself in a starting role as Gordon was sidelined with an injury.
In his first career game as the primary back — something he hadn't experienced as a pro or in college — Williams made nearly 200 yards from scrimmage look easy, racking up 102 yards on the ground and adding 76 yards and a score through the air. But by the end of the game, Williams certainly felt the brunt of shouldering the workload alone.
"I definitely felt it against the Chiefs, I was gettin' tired," Williams says with a laugh. "Because even in college, I've never been the only running back. That was my first time ever."
https://www.denverbroncos.com/news/longform/power-and-finesse-the-one-two-punch-of-javonte-williams-and-melvin-gordon-iii