The Rise of Justin Jefferson
3 min read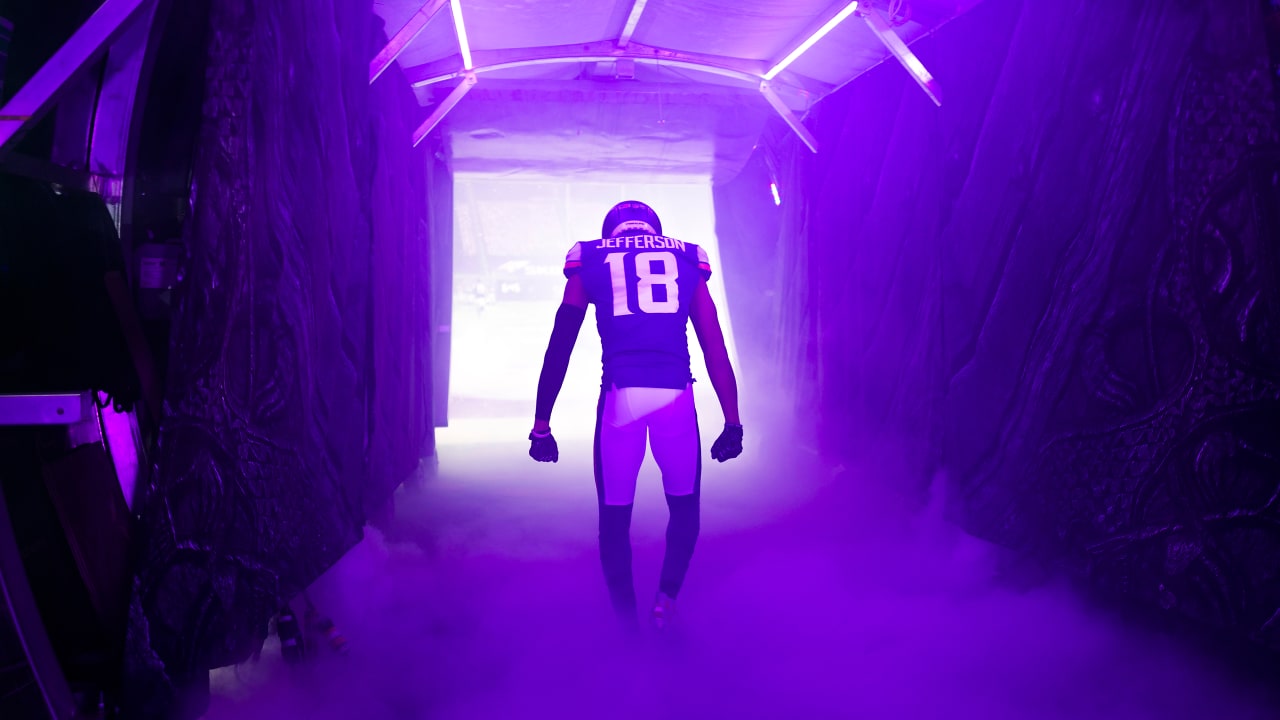 Reid: "Just his natural maturation as a route runner really stood out. That's something he was labeled as in the pre-draft process, just how seasoned he was as a route runner. A lot of times with receivers coming into the draft from their offensive systems, they're not really exposed to a lot of branches on the route tree. You get certain branches on the tree that they're running, whether it's a quick route outside on the perimeter or quick touches, that they don't really get exposure to a lot of different routes on the college level. Everything is up-tempo and getting the ball into the receiver's hands as soon as possible, but at LSU, he played in that pro-style system where he was already running a lot of the routes he was going to be asked to at the next level.
"So, his route running, and then his hands. I think it was the Titans game where Kirk really started to develop some trust with him. He had a breakout game (seven catches for 175 yards and a 71-yard touchdown), so after that point he was absolutely lights-out."
Trapasso: "I think he checked all the boxes of a modern-day receiver. Start at the beginning of the play, you have to be able to beat press coverage at the line. Even at LSU, you're not going to see a lot of press coverage … it's a lot of zone, Cover 2 or Cover 4. In the NFL, they're actually going to get up in your face and be physical and quick. I thought his releases off the line of scrimmage were fantastic.
"Then as a route runner, he ran a lot of intricate routes where he had to throttle down and change direction to create separation … and he did that fantastically. Then what I thought was his strength at LSU, and he showed it in his rookie season, [he was] awesome in contested catch situations. In his final college season, he converted 12 of his 13 contested catches, and we saw him do that almost every week on passes from Kirk Cousins. If there was a safety coming over the top and there was a jump-ball situation, Jefferson was coming down with the football. It wasn't a 50-50 ball for him, it was more like 80-20. So when you win at the line, create separation and then win in those rebounding situations, that's all the ingredients to have an Offensive Rookie of the Year-type season that he had."
Wilcots: "Let's go back to his time at LSU. In 2019, most of his production was in the slot. For whatever reason, some people don't understand what slot receivers truly are asked to do. First, LSU was already running a pro-style NFL offense. A lot of receivers that come into the NFL, there are a lot of things they're just not asked to do in college. But Jefferson had to understand blitz protection, hot reads … he was asked to play in the slot because he had the highest football IQ of all the other receivers. He's got to be able to break across the middle and take a hit from a linebacker. He was asked to be the savior for Joe Burrow on a lot of hot reads … three-step drop and the ball has to come out or else the quarterback is going to get hit.
"He had to understand zone coverages, when to break off his route and settle in … and he did it time and time again. That shows a tremendously high IQ, so he was operating at an extremely high level already. Playing in Gary Kubiak's offense, I knew the guy wouldn't miss a beat, even without having OTAs. He just hit the ground running."
https://www.vikings.com/news/longform/justin-jefferson-2020-nfl-rookie-the-rise