These 3 young Bears players produced impact plays…
2 min read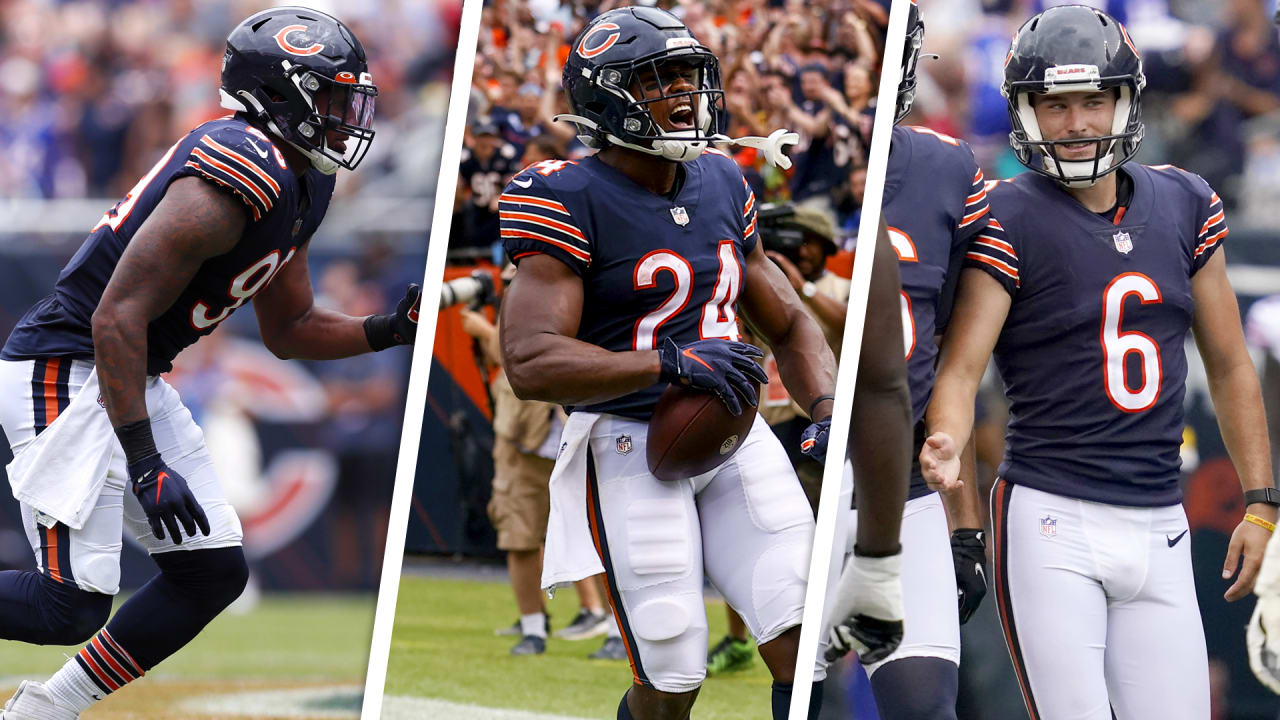 Herbert's teammates certainly executed their assignments very well, but the rookie running back also did his part, breaking tackle attempts at the 6- and 4-yard lines en route to the end zone. 
"It's definitely something we work on a lot, not letting the first person tackle us," Herbert said. "[Running backs coach Michael Pitre] does a great job of doing drills and we just practice it all week. We pride ourselves on making the first guy miss."
Herbert's TD run came one play after rookie quarterback Justin Fields was drilled by linebacker Andre Smith with an illegal helmet-to-helmet hit that drew a 15-yard penalty. Herbert revealed that the vicious blow fired up Fields' teammates. 
"Everybody was kind of ready to go," Herbert said. "We try not to let the quarterback get hit. We've got to go back to the drawing board and fix some things. But after that, everybody was a little pissed off, so we definitely wanted to punch it in."
After arguably the best season by a kicker in Bears history, Cairo Santos is entrenched in the position. But Johnson, an undrafted rookie from Virginia Tech—where he teamed with Herbert—booted a 54-yard field goal with 5:29 remaining in Saturday's game.
https://www.chicagobears.com/news/3-bears-produced-impact-plays-bills-khalil-herbert-trevis-gipson-brian-johnson