Thielen Foundation Addressing Overlooked Mental…
2 min read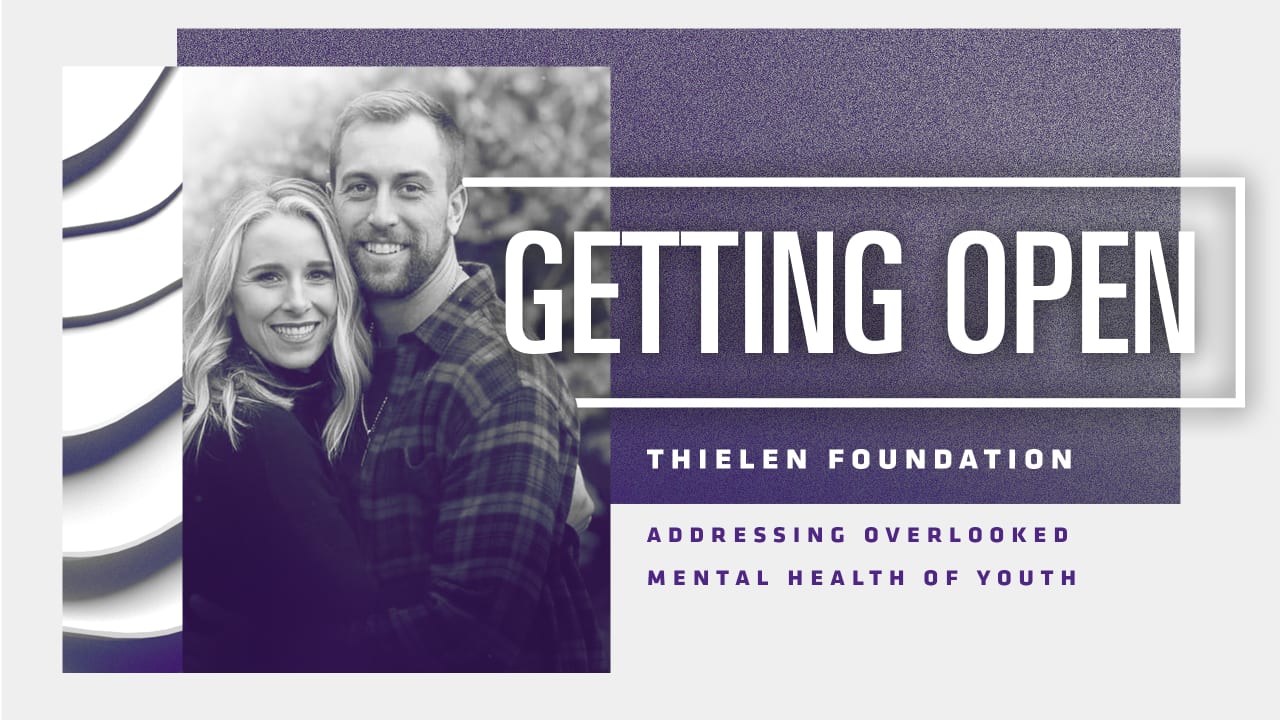 Specifically, the Vikings have an in-house clinical psychiatrist, in-house clinical psychologist and a sports psychologist. They make available a free Employee Assistance Program to anyone within the organization, and the team benefits from the Player Development Program.
"The [number] of resources that teams are putting into it shows that it's a big deal. It is a game-changer for teams to have those resources and to have the opportunity for guys to be open and to say, 'Hey, I have an issue with this' and, 'Can you help me?' And when that happens, it just creates a better culture in the locker room," Adam said. "It creates a more open atmosphere, and guys realize that they're not alone. That maybe there's five, six guys feeling the exact same way that you are. So when you open up about it, now they want to open up about it, and they want to get help.
"I think it's been really cool to see that go through our locker room and see guys transforming and really changing – not only their lives but other people's, as well," he added.
Adam has appreciated hearing from teammates who previously were featured in the Getting Open series, such as linebacker Eric Kendricks and tight end Tyler Conklin.
"The impact that it will make will be bigger than they can ever imagine … Just because I think if one, two, three kids see that and say, 'Wow, that's exactly what I'm going through,' it just creates a more comfortable setting for them to be open and honest," Adam said. "Maybe it's with their family or with friends, to be able to get help. Sometimes just being able to talk about it is enough help to really get them in the right direction. It's really been cool to see those guys do that, and it'll be a huge help to a lot of people."
https://www.vikings.com/news/longform/adam-thielen-foundation-mental-health-getting-open