Three Bears ranked among top fantasy players
1 min read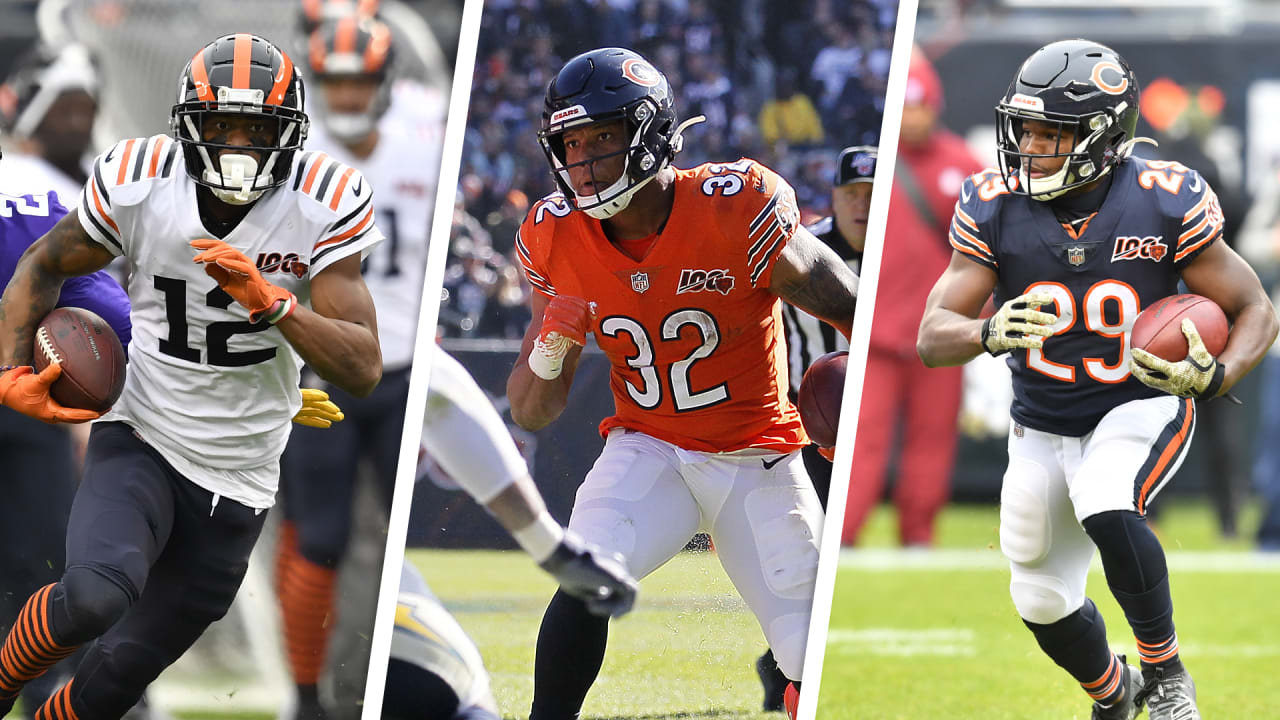 Robinson had three 100-yard games in 2019, catching seven passes for 102 yards in the season opener against the Packers at Soldier Field, six passes for 131 yards and one touchdown Nov. 24 versus the Giants and seven passes for 125 yards in a rematch with the Packers Dec. 15 in Green Bay.
With at least one reception in all 16 games, Robinson has caught a pass in all 72 NFL games he's played with the Jaguars (2014-17) and Bears (2018-19).
Karabell ranks Montgomery 18th among fantasy running backs. Selected by the Bears in the third round of the 2019 draft from Iowa State, Montgomery finished his rookie season 19th in the NFL in rushing with 889 yards.
Montgomery had two 100-yard performances in 2019, rushing for 135 yards and one TD on 27 carries Oct. 27 in a loss to the Chargers and 113 yards and one touchdown on 23 attempts Dec. 29 in a win over the Vikings.
Last season Cohen rushed for 213 yards on 64 carries and caught a career-high 79 passes for 456 yards and three touchdowns.
https://www.chicagobears.com/news/three-bears-ranked-among-top-fantasy-players