Three Big Things: #AZvsNE
1 min read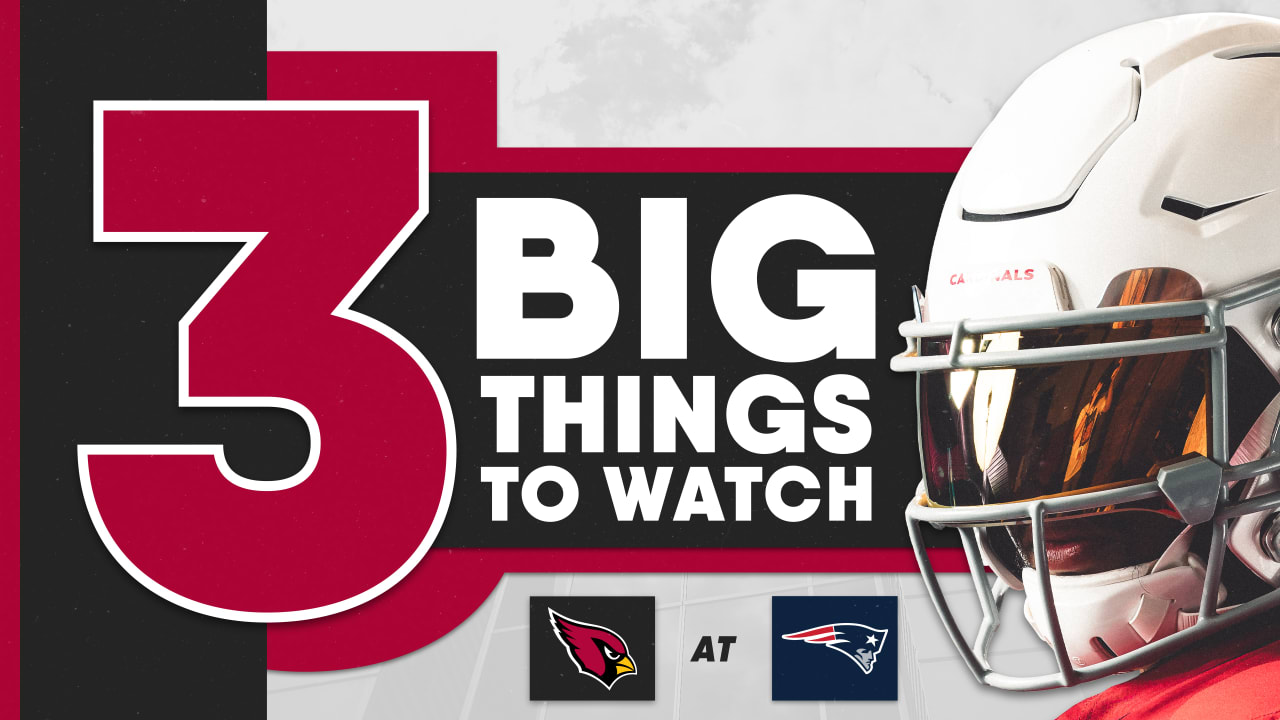 The three biggest things to watch for Sunday when the Cardinals play the Patriots at Gillette Stadium in Foxborough, Massachusetts:
Hoping Kyler Can Shoulder The Load
It's not ideal having the quarterback at less than 100 percent. Then again, 10 games into the season, few players aren't banged up in some way, shape or form. The question is what Kyler Murray's sore right shoulder might mean against the Patriots, if anything. Dinged or not, if Murray is still able to be a part of the running game, if he can still throw some lasers in the pass game, it's just a question of managing the injury. But last year, Murray played with a less-than-100-percent hamstring against the Rams, it took the running part out of his game, and the Cardinals' offense changed significantly. How Murray can operate will determine the direction of this game.
https://www.azcardinals.com/news/three-big-things-azvsne