Tim Tebow reflects on game-winning playoff…
3 min read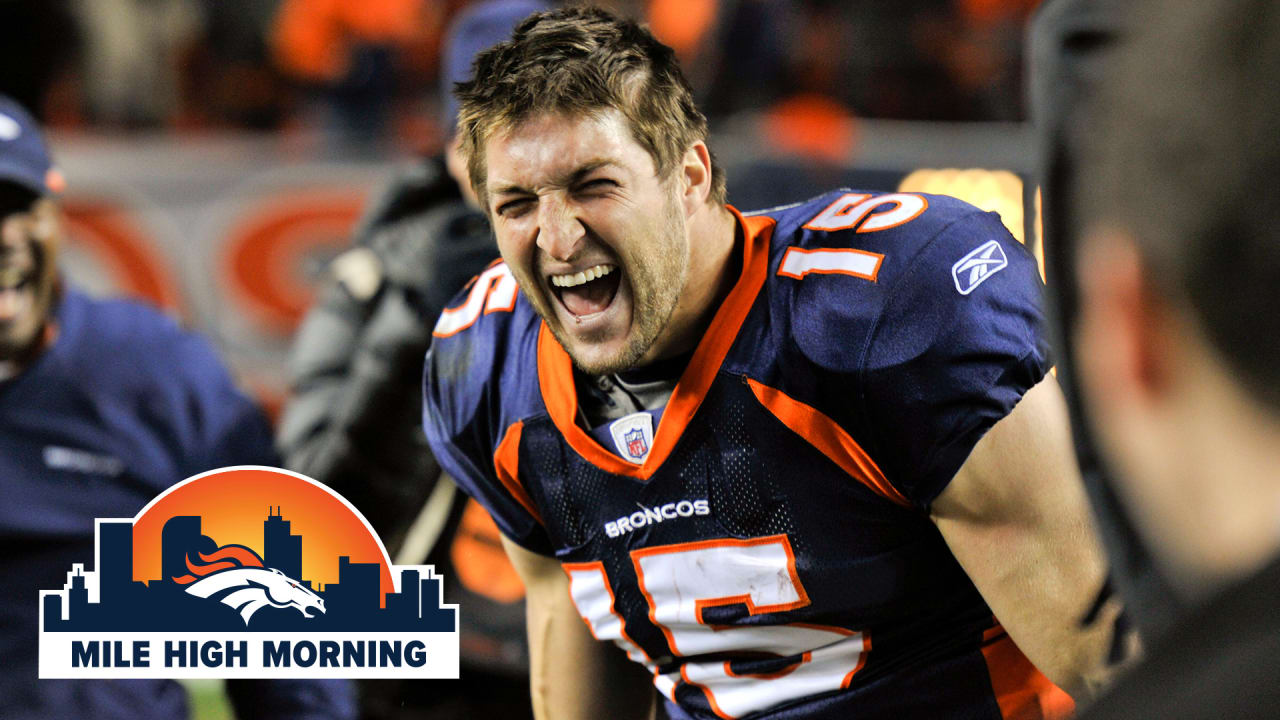 The Lead
On a chilly January night in 2012, the Broncos shocked the NFL when Tim Tebow found Demaryius Thomas on a crossing route on the first play of overtime for a game-winning touchdown in the playoffs.
"At first when I walk up to the line of scrimmage I see Troy Polamalu coming down and I'm thinking one of these safeties has to rotate back," Tebow wrote. "We literally put that play in on the sideline right beforehand. We had run a version like it, but nothing from that formation or from the gun. We had done a lot of zone read that game so we faked another zone read and pulled it back and no one went back. I knew I had a shot at him and then when he caught it and gave the stiff-arm and he was going I was so excited but I was also like 'Please don't get caught! Get there! Get there!'
"That was one of those great memories. It was because of the win, but I think it was the way that we won the game. It was the belief in that team and the fact that we weren't given a chance at all that year to do anything. Beating a great Steelers team, best defense in the NFL. After that win all the players stood on the field and went to see the fans for some 30 minutes, some an hour. It was an incredible atmosphere."
The wide-ranging Q&A session also includes Tebow's perspective on his stellar collegiate career at Florida, his time playing baseball and more.
He also replied to a fan who asked what the biggest leap in competition is going from college football to the NFL.
"Probably some of the anticipation," Tebow wrote. "You go into practice and Champ Bailey is the corner and he's seen a slant route thousands of times. The anticipation, getting it out early, finding the weaknesses in a lot of teams and defense. I was fortunate to be able to play in the SEC with a lot of great competition. Shoot, some of the defenses we played against – LSU, Alabama and Georgia…their entire defenses went to the NFL. The NFL game continues to speed up, so you really have to anticipate. There's a lot of different nuances to it, but that's one that stands out."
https://www.denverbroncos.com/news/mile-high-morning-tim-tebow-reflects-on-game-winning-playoff-touchdown-to-demary