Tommy Kramer Transitions to Day-Maker for Vikings…
2 min read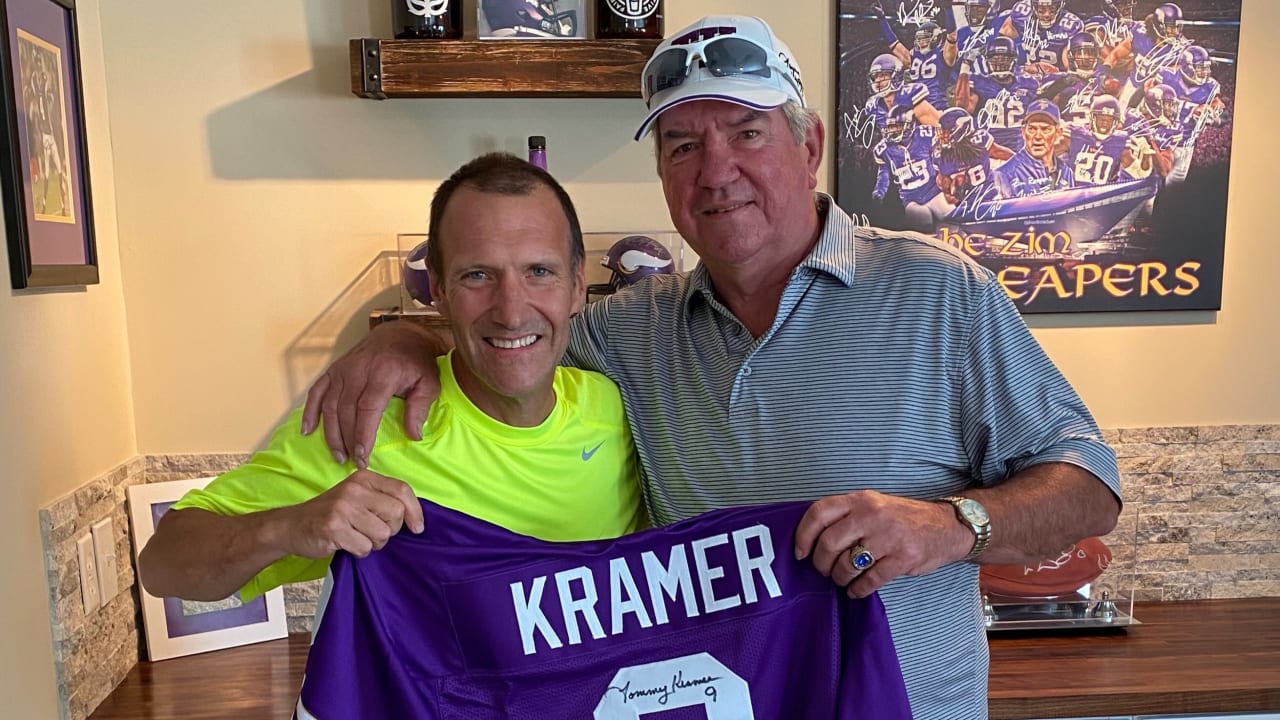 "Michael was shy, but Tommy stayed to hear all about the little boy who so clearly idolized him," Lori said.
When Doug arrived at the hospital that night, he was unaware of Kramer's visit.
"Michael had a huge smile on his face and said 'Tommy' to me. I replied that the Vikings weren't playing on TV that night, but he kept smiling and saying, 'Tommy,' " Doug said. "Pretty soon his nurses were standing at the door, and [they and] Lori told me about the visit where Michael got to see our favorite player."
Added Lori: "I remember thinking at the time that he was such a kind man. Michael talked about that visit for the rest of his life."
Five months later, Michael passed away on Feb. 27, 1983, at the age of 3. Kramer personally sent a card to the family upon hearing the news.
He also had sent a card two months prior when Michael's sister Libby was born. While too young to remember Michael, Libby and their sister Megan have shared his love for the Vikings.
"Michael tried to get me to kick a football on my first day home from the hospital after being born," Libby said. "The pictures of Tommy visiting my brother in the hospital hung in our family room growing up, and Michael's 1981 team poster was framed in our playroom for my entire childhood. But I will admit, when my dad tried to teach me game strategy on the back of a napkin when I was 6, I thought we were playing tic-tac-toe."
The Merrills never forgot the love that Kramer showed them during a difficult time. And he never forgot Michael and his family, either.
When Kramer received a request for a signed photo for Megan's son Noah, Michael's nephew, he – you guessed it – decided to make a special appearance.
Nearly 40 years after visiting Michael in the hospital, Kramer showed up to Noah's 7th birthday party in Elk River, Minnesota.
https://www.vikings.com/news/tommy-kramer-transitions-to-day-maker-for-vikings-fans