Trip To Hometown Of Minneapolis Gives Larry…
3 min read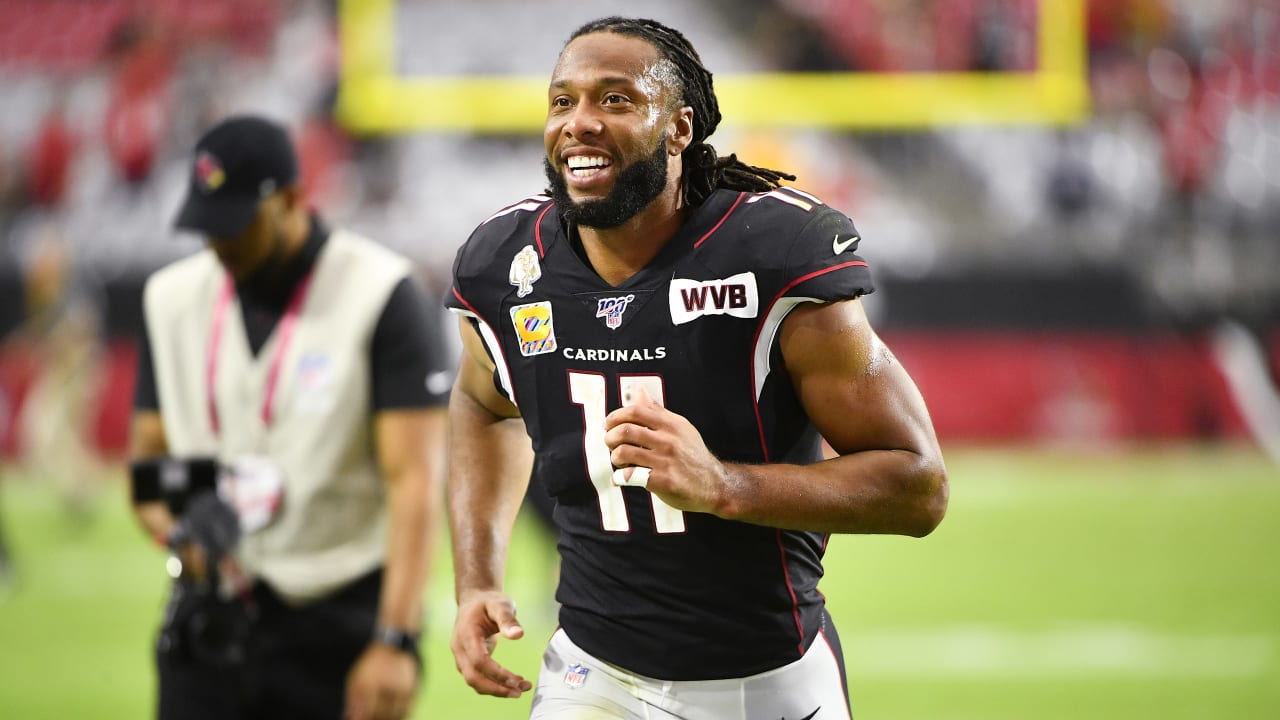 Fitzgerald acknowledged he tries to stay out of politics. On a personal level, he said, "I really don't care what somebody that can catch a football or dunk a basketball says, to be honest with you. I just don't."
"I'm not influenced by some singer or rapper," Fitzgerald added. "I'm just not influenced by that. The people that we want to hear from is the politicians on the federal level and the local level, because at the end of the day, they're the ones that truly affect the way we live our lives, the way our communities are policed, the sentencing of people that commit crimes. All the things that are playing out on a day-to-day basis are all direct results of our elected officials.
"I'm not naïve to the fact that people look up to people in positions with platforms, and I'm not naïve to the fact that we can potentially make an impact. I'm just talking about me personally. I'm not really moved one way or the other by the opinion of somebody that's not legislative or is not somebody that's been voted in by the public."
Fitzgerald's focus has been on his home state, but he said he did talk to Arizona Governor Doug Ducey before going back as well as some other of Arizona's decision-makers.
"I'm trying to put out fires here in Minneapolis right now but I'm definitely going to make sure my presence is felt (in Arizona)," Fitzgerald said.
While politics have been entangled into the current discussion, the subjects of anti-racism and equality are beyond that – as is the time for statements.
"It's important right now not just to do a lot of talking," Fitzgerald said. "I've said what I felt. I said what I believed to be right in my heart. Now it's about the action, right? It's about serving the community. Closing the divide."
Fitzgerald commended NFL commissioner Roger Goodell for acknowledging the league did not handle well the Colin Kaepernick-led protests in 2017. He said he has "no idea" if he would kneel during the anthem this season.
"Our first game isn't until August and that's a long time," Fitzgerald said. "I think there are players who will kneel. I think there are players who will stand. We'll deal with it when that time comes."
There is other work to be done before games are to be played.
Fitzgerald's worldview has been impacted by his travels around the globe, which has reached 107 countries now. Fitzgerald acknowledged when he was younger, he was influenced by skin color more often than he cared to admit.
But going around the world, interacting with "great people" of every race, every religion, every economic status and sexual preference, "I see people in a different light," he said.
"One day I pray we'll be able to look at the color of a person's skin no differently than the shirt you are wearing or the shoe color you have, or the color of your eyes or your hair," Fitzgerald added. "But it's going to take some time. It's going to take some understanding. It's going to take a lot of education, and people opening their hearts to things they didn't think was possible in the past.
"But with the way things are going right now, it's a lot more feasible than it was at any other time in history."
https://www.azcardinals.com/news/trip-to-minneapolis-gives-larry-fitzgerald-hope-in-work-to-end-racism