Tyler Conklin Explains Progress, Mentality for…
2 min read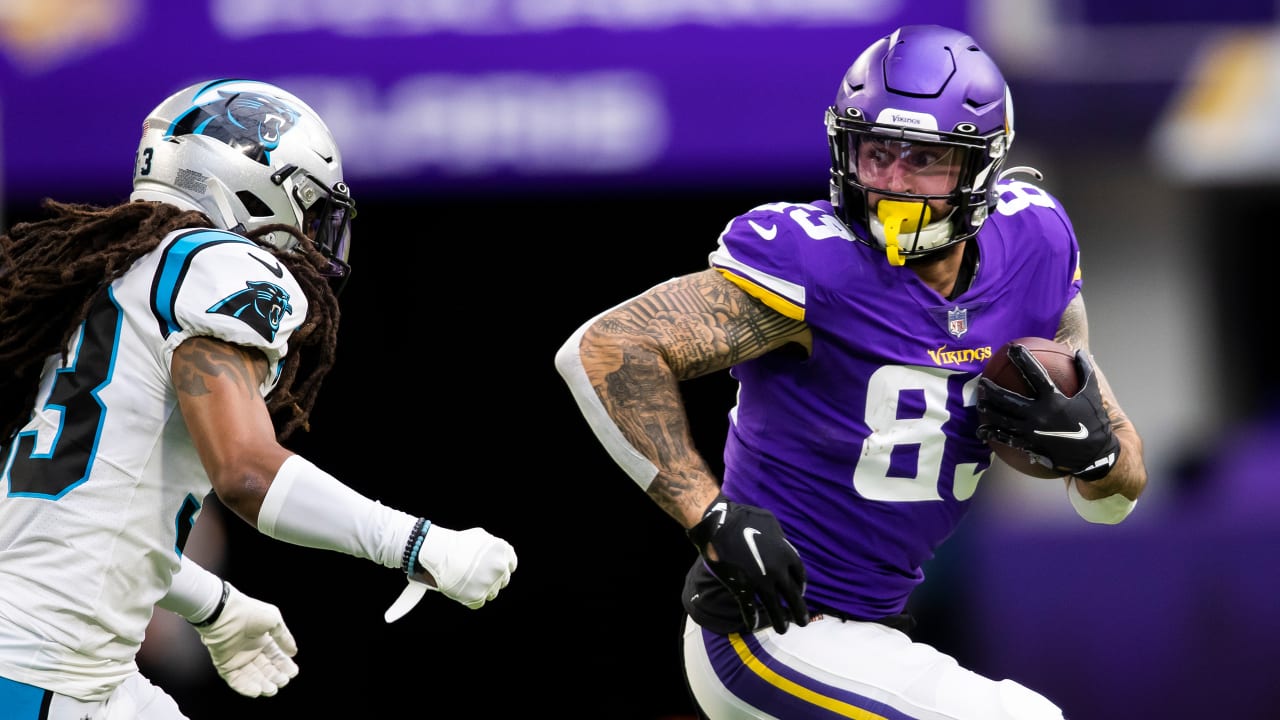 "It's kind of next-man-up mentality and obviously it's tough for, I mean, Irv's a really good friend of mine, so I feel for him because I know … how ready both of us were for this year," Conklin said. "I know he's been working his butt off, and he'll handle his situation to the best of his ability and come back even better. I'm extremely ready for this opportunity, and I'm just excited to get going.
"Irv always has good spirits. He has a good mindset just with everyday life and football," Conklin added later. "We don't know exactly what it is, but just knowing him and how he handles things, that's why I know he's gonna handle this really well and come out better because of it."
After Smith and Conklin, the Vikings tight ends group includes Brandon Dillon, who spent most of the past two seasons on the practice squad, fifth-round pick Zach Davidson and undrafted rookie Shane Zylstra, who converted from receiver this offseason.
"I have a lot of faith in those guys," Conklin said. "We handle our business really well in that room. We know what we're supposed to do, and I think everybody's ready to step up to the challenge."
Minnesota and all teams must reduce their rosters to 53 by 3 p.m. (CT) Tuesday.
https://www.vikings.com/news/tyler-conklin-tight-end-irv-smith-jr-injury-2021