Updated Chicago Bears playoff chances,…
1 min read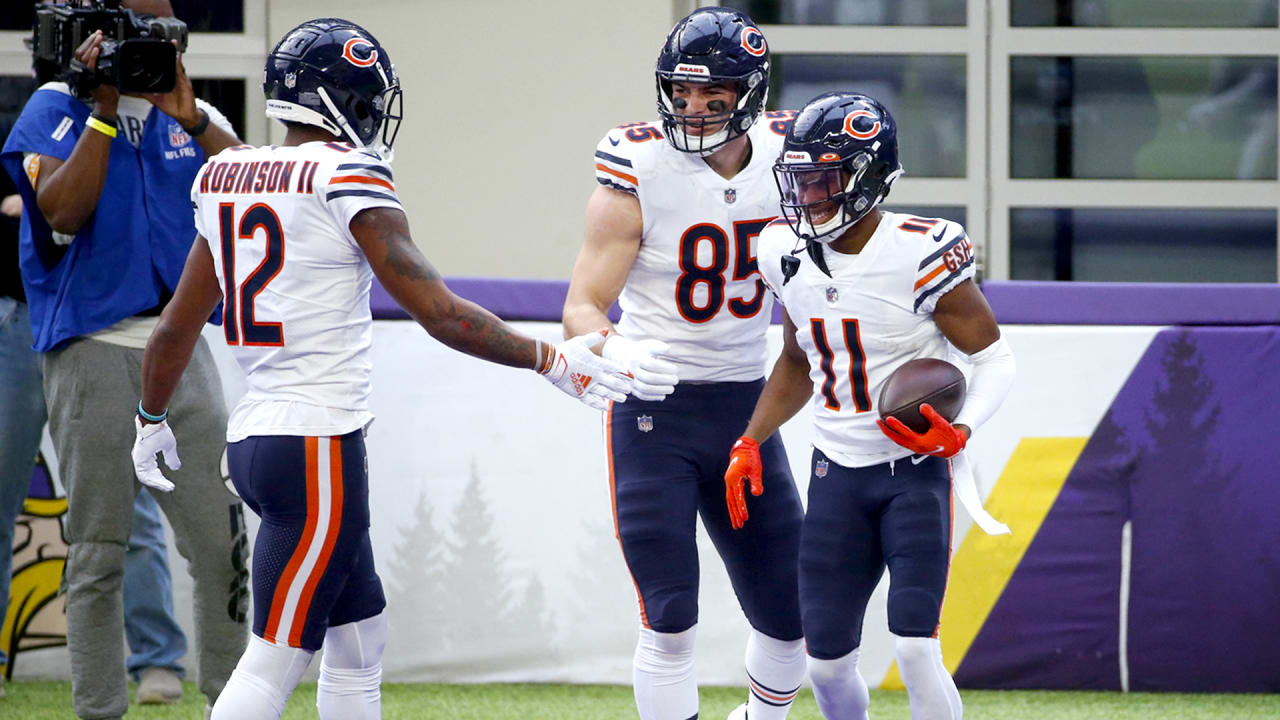 • The Vikings still could be a factor.
Although Sunday's win gave the Bears a one-game lead over Minnesota (6-8), the Vikings still could earn the final wild card berth with road wins over the Saints (10-4) and Lions (5-9), coupled with one Bears loss and two Cardinals defeats.
In that scenario, the Bears, Vikings and Cardinals all would finish 8-8—and Minnesota would win tiebreakers over the Bears based on a better division record and over Arizona due to a better record versus common opponents.
• The Bears could still earn the No. 6 seed and the second wild card.
It's unlikely, but if the Buccaneers (9-5) drop their final two games on the road against the Lions (5-9) and at home versus the Falcons (4-10), the Bears could leap-frog Tampa Bay by winning their final two games. The Bears own the tiebreaker based on a 20-19 victory over the Buccaneers Oct. 8 at Soldier Field.
https://www.chicagobears.com/news/bears-playoff-scenarios-chances-tiebreakers-vikings-wild-card-cardinals-week-16