Vance Joseph Adamant Cardinals' Defense Can Be…
3 min read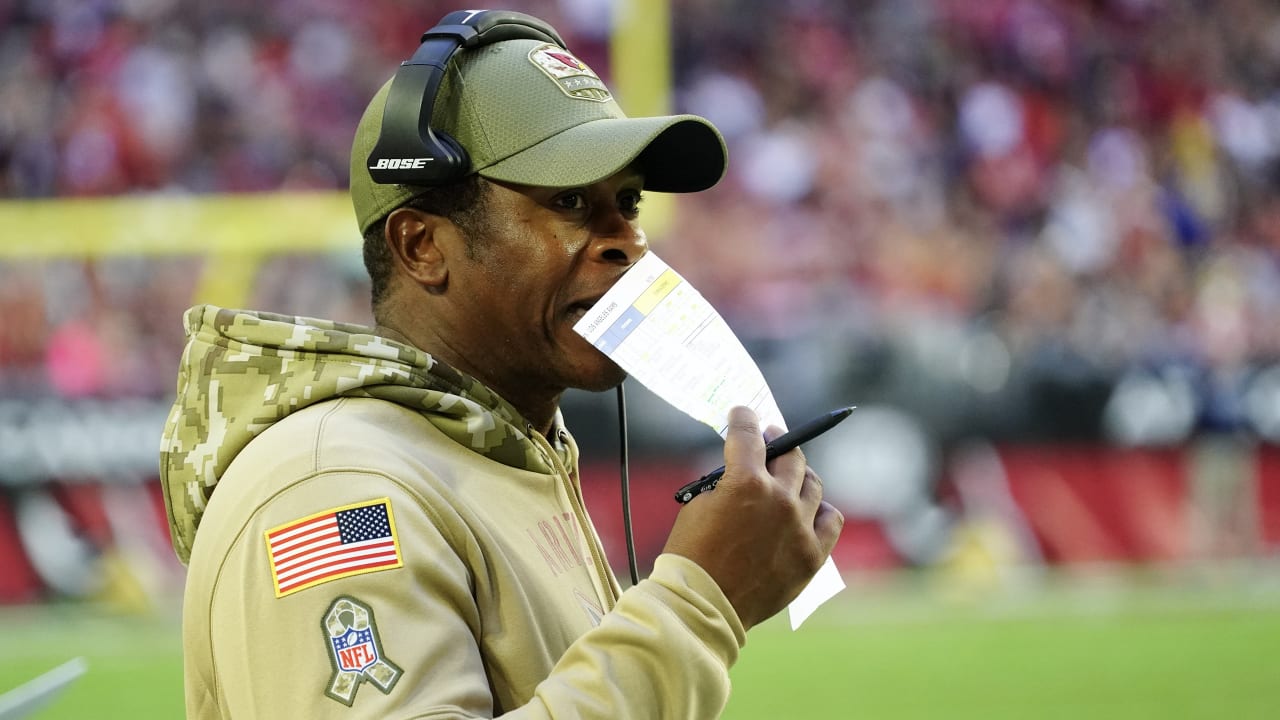 Coach Kliff Kingsbury has shut down the notion of a change, which Joseph appreciates. Joseph said he isn't worried about his job status.
"I'm not," he said. "I've been coaching a long time in this league. I've had success as a coach. I'm not worried about that. That's not my call. My job is to fix the defense."
The defense congregated to watch tape of the loss to Los Angeles on Monday. The players usually do so broken down into position groups, but everyone sat together for this one.
"It was really painful," Joseph said. "It wasn't a fun meeting on Monday. It was our first time, in my opinion, not fighting. We've had some good moments, some bad moments, but it's all been through great effort and focus and fighting, making teams beat us. Sunday wasn't that. That's unacceptable. We can't be that group."
Even though the effort was poor, Joseph didn't give his team a tongue-lashing in the meeting. He believes the defense needs to unify, not fracture, in order to turn things around.
"We can walk in and be emotional, and we can tear into guys, but they've got us and we've got them," Joseph said. "We're all in it together. We have to go fix it. Losing your mind and overreacting, that won't fix it."
Multiple players have been asked in recent days if Joseph's 3-4 scheme is the main culprit for the defensive struggles, but none have singled it out as the defining weakness.
"During the week, he puts us in position, because on game day, those same exact plays are showing up in the game," Baker said. "It's up to that person and that player to hit their pitch."
The players have been striking out too often in their individual matchups, and coverage mixups have also been an issue.
"Everyone on this defense has to talk," cornerback Patrick Peterson said. "When you're not on the same page, bad things happen."
Peterson was a key piece of a Cardinals secondary that, from 2013 through 2015, had strikingly little turnover. The group was talented, and the cohesion amplified the success. He believes instability has hurt the current group.
"Keeping guys around, that's the key part," Peterson said. "As you saw as the years went on, we got better and better each and every year. It's going to take some time on both sides of the ball for guys to get comfortable in the scheme, but I really, really do think the sky is the limit for us."
While Joseph preaches patience, he still practices urgency. The Cardinals' offense has made some major strides this season, and the defense would love to get on a similar path in the final month of the season.
Seeing a little light would make everyone feel better heading into 2020.
"We try to solve every issue," Joseph said. "We work every day, all day. I get here in the morning early and I leave late at night. I'm not ignoring issues. We're trying to address the issues. That's our job as coaches. Sometimes you address them and you don't get them fixed right away, but we're trying to solve every issue. That's our job."
https://www.azcardinals.com/news/vance-joseph-adamant-cardinals-defense-can-be-fixed