Vance Joseph Frustrated By "Explosive Plays"
2 min read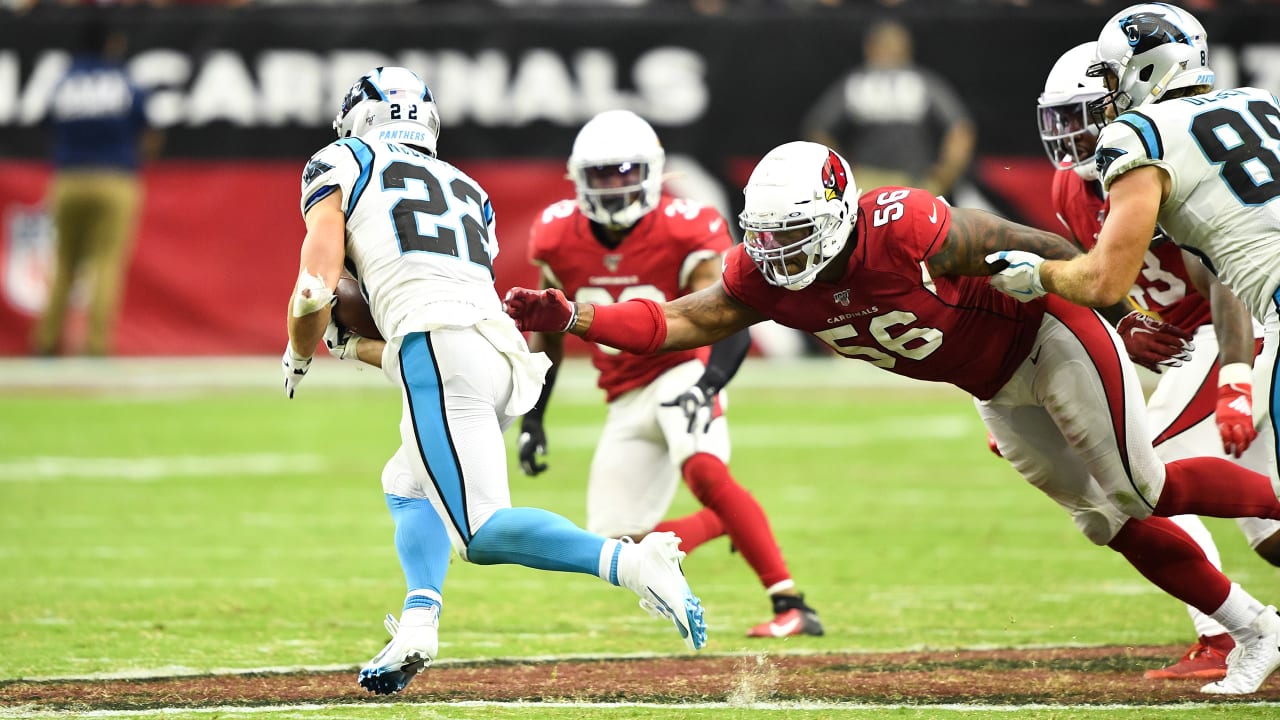 There were some positive steps for the Cardinals in the first two weeks on defense, coordinator Vance Joseph believed.
That got lost when the Panthers and backup QB Kyle Allen produced 38 points.
"This past weekend we took three steps back, and that's disappointing," Joseph said.
But it didn't matter what topic was broached Thursday, during Joseph's weekly meeting with the media whether it was coverage on the tight end or secondary play or the pass rush. Joseph kept going back to two plays against Carolina – the 52-yard catch-and-run D.J. Moore touchdown right before the half and the 76-yard Christian McCaffery touchdown run up the middle that basically broke the Cardinals.
"You can play 55 plays of good football and you give up two and everybody's pissed," Joseph said. "I'm pissed because of those two plays. It's a 10-7 game with a minute and 40 (seconds) to go before the half and we had caught our footing and were doing better, and we give up those plays and everyone starts over because of those plays. That's the issue. That's the issue."
The explosive plays still wore on Joseph with the Cards closer to playing the Seahawks than the game against the Panthers. In three games, the Cardinals have allowed nine plays of at least 25 yards, "explosive plays' that Joseph said cannot happen.
"Every team is fixing football plays, but the good teams aren't giving up 76-yard runs and 52-yard pass completions before the half and that's where we have to improve," Joseph said, adding that it was "unacceptable."
The Seahawks already have 11 plays of at least 25 yards this season. They particularly have big-play ability with receivers Tyler Lockett and D.K. Metcalf.
Joseph won't offer up missing players like cornerbacks Patrick Peterson and Robert Alford as part of the problem. "We have good enough players to play better," he said.
The players, meanwhile acknowledge the mistakes but don't want to dwell on them.
"That's the thing about being in the pros, you can't let it take a toll on you," linebacker Haason Reddick said. "Once the play is over, you've got to let it go."
https://www.azcardinals.com/news/vance-joseph-frustrated-by-explosive-plays