Vic Fangio shares his Pro Bowl picks from the…
2 min read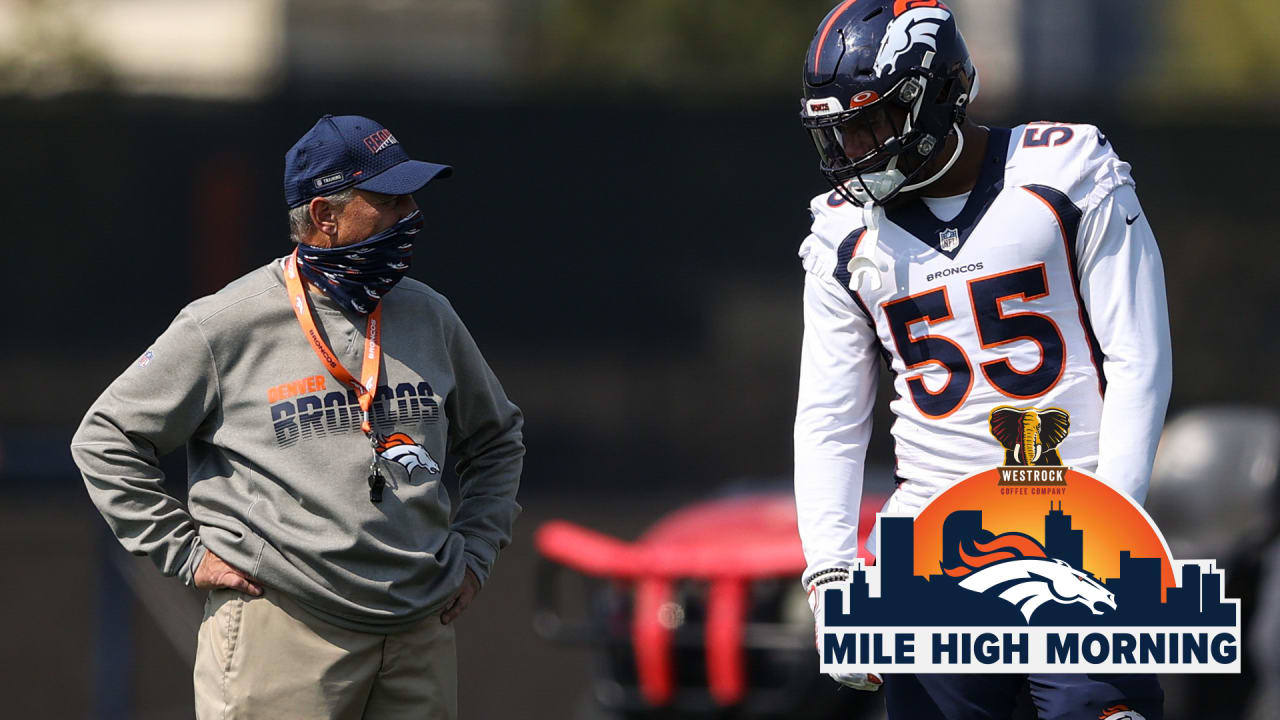 The Lead
If you're interested in a coach's take on which Broncos are most deserving of the honor, a reporter asked Head Coach Vic Fangio for picks from his team.
"Obviously, being the coach of the team, I'm going to go overboard," Fangio said as he began his answer.
That said, Fangio named three players on offense: Garett Bolles, Dalton Risner and Graham Glasgow.
"Bolles [and] Risner, obviously in the O-line, are two guys that I think would deserve consideration," Fangio said. "Glasgow, possibly, but he's missed a few of these games."
On the other side of the ball — Fangio's area of expertise — he named seven players: Shelby Harris, Bradley Chubb, Bryce Callahan, Kareem Jackson, Justin Simmons, Alexander Johnson and Josey Jewell.
"Shelby was playing very well," Fangio said. "Obviously, he's going to miss three games; that always hurts a little bit. Bradley's doing well. I think Bryce is doing well. Both safeties, Kareem and Justin, are doing well. Both inside linebackers are playing good for us — A.J. and Josey."
And don't forget special teams — Fangio made sure to include Brandon McManus.
"I believe all of those guys … deserve strong consideration," Fangio said.
Voting is open until Dec. 17 on NFL.com, and beginning on Dec. 1, fans can vote on Twitter by tweeting the player's first and last name, tagging their official Twitter handle or creating a hashtag with their full name. These entries will need to also include the hashtag #ProBowlVote to be counted.
https://www.denverbroncos.com/news/mile-high-morning-vic-fangio-shares-his-pro-bowl-picks-from-the-broncos-roster