Vikings-Bears Week 10 Early Look
1 min read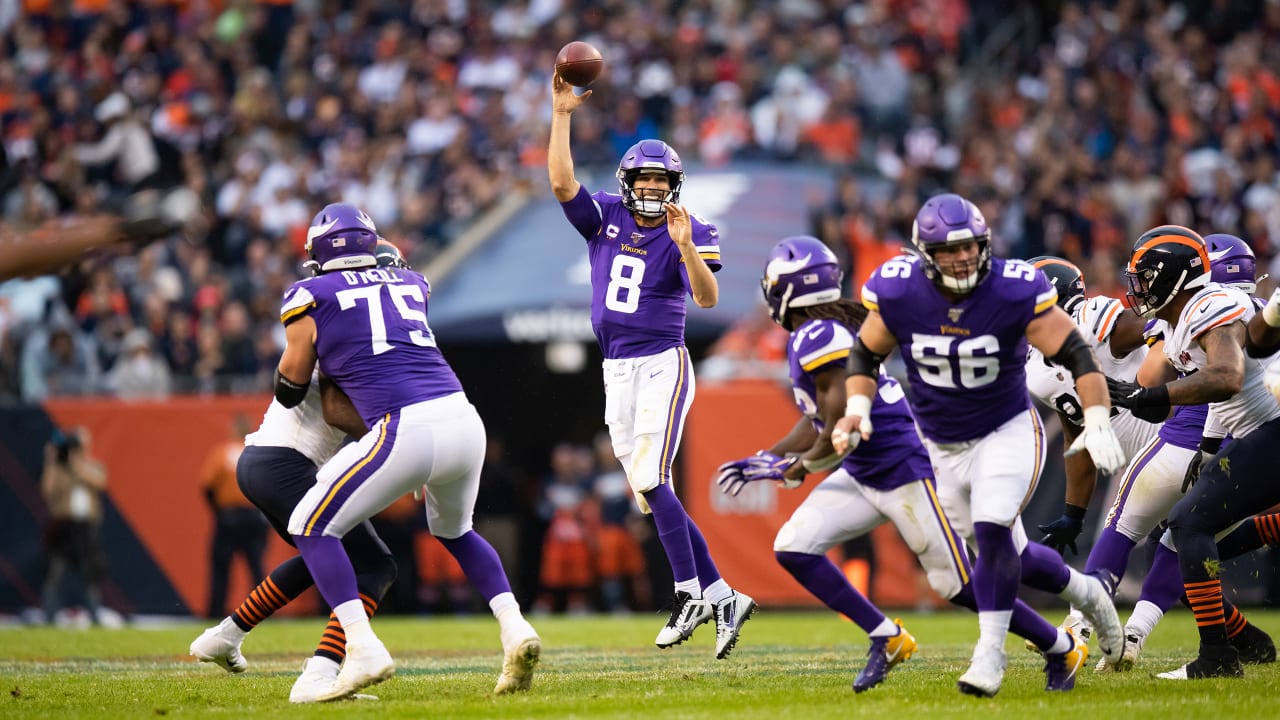 Here's an Early Look at the Vikings Week 10 matchup against the Bears, presented by Minnesota Eye Consultants, the Proud Ophthalmology Partner of the Minnesota Vikings.
Passing: Cousins delivered a second-straight efficient performance in a divisional game in Week 9.
He completed 13 of 20 passes (65 percent) for 220 yards and three scores, including two to tight end Irv Smith, Jr.
Cousins also played a turnover-free game and compiled a season-best passer rating of 141.7.
The quarterback has now completed 137 of 209 passes (65.6 percent) for 1,855 yards with 15 touchdowns and 10 interceptions.
Cousins, whose passer rating is 97.7, is winless as the Vikings starter in three games against the Bears.
The Bears will roll with Nick Foles under center, as he took over for Mitchell Trubisky earlier this season. Foles is 2-4 as Chicago's starter.
Foles completed 36 of 52 passes (69.2 percent) for 335 yards with two touchdowns and no interceptions in a Week 9 loss at Tennessee. He had a 99.4 passer rating, which was his highest mark of the season.
Foles has now completed 187 of 285 passes (65.6 percentage) for 1,746 yards with 10 touchdowns and seven interceptions. He has a passer rating of 83.8.
https://www.vikings.com/news/bears-week-10-monday-night-football-early-look