Vikings Candidates for More Playing Time
2 min read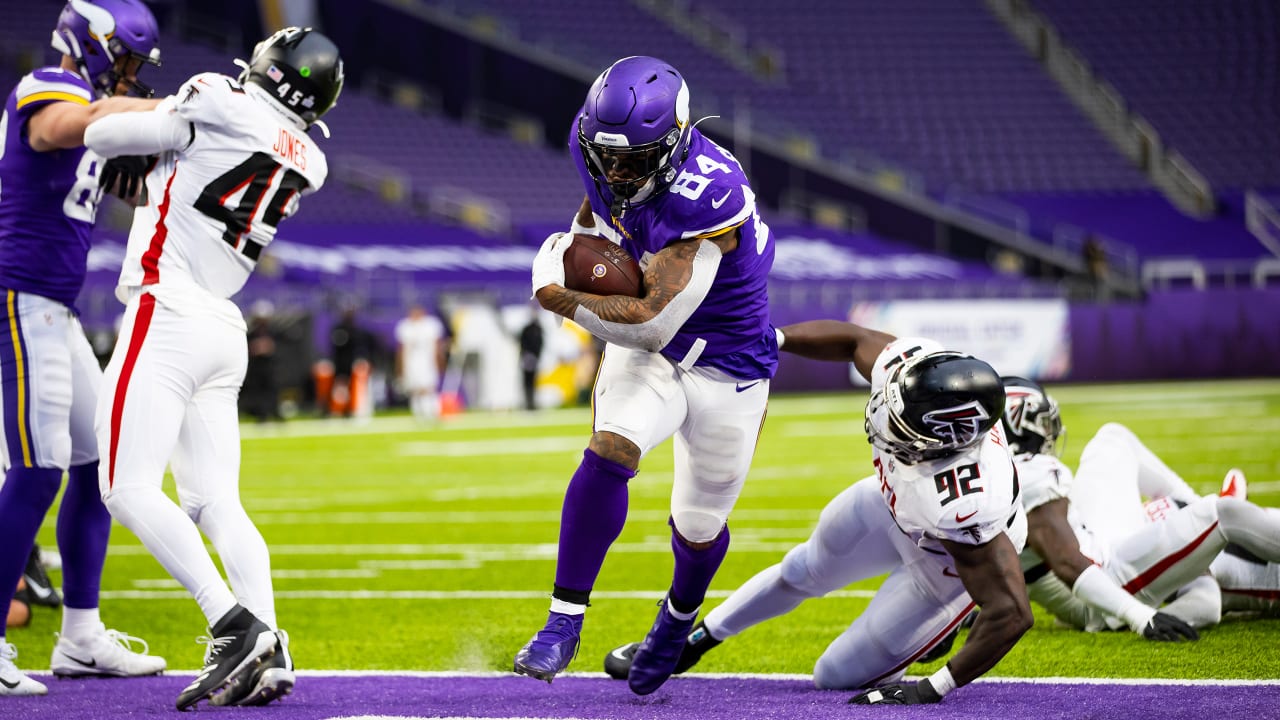 The Vikings are rested up from their bye week and now turn their attention to the rest of the 2020 season.
That 10-game stretch begins Sunday in Green Bay, but with a 1-5 record and slim playoff hopes, Minnesota could take a look at what it has in a handful of young players on its roster.
Ragatz's list began with Irv Smith, Jr., a second-year tight end who was a second-round pick in 2019.
Through the first four games of the season, Smith had been a complete non-factor in the Vikings offense with just two catches for 14 yards. Then the Vikings pledged to get him more involved in the offense ahead of the Seahawks game. They weren't kidding. Smith has eight catches for 109 yards over the past two games – including three catches of 23 yards or more – and has looked very impressive while doing it.
Smith has 10 receptions for 133 yards on the season.
Ragatz also opined that a pair of fourth-round rookies should see the field more during the remainder of the 2020 season.
He noted that defensive end D.J. Wonnum and linebacker Troy Dye could be in line for more playing time.
Wonnum played a career-high 33 snaps against the Falcons and put up his best performance of the year. Now, with Yannick Ngakoue traded to Baltimore, he's in line for even more playing time.
Wonnum has a sack and three tackles for loss in 2020.
Dye played was injured in Week 2 when he played 21 snaps against the Colts. And although the rookie linebacker is currently still on Injured Reserve, Ragatz wrote that he should be a part of Minnesota's linebacker group when he's healthy.
Ragatz also listed offensive linemen Ezra Cleveland and Olisaemeka Udoh as candidates for more playing time, along with defensive tackle James Lynch.
https://www.vikings.com/news/vikings-candidates-for-more-playing-time